Jordu Schell recently finished this bust of Peter Cushing as Grand Moff Tarkin from Star Wars Episode IV: A New Hope.
Remember… this is all silicone, hair and paint. More on Jordu HERE.
Edit: I just called Jordu's studio, and it appears I had some information incorrect. Although he typically uses latex for his monster masks (of which I am most familiar), this bust is made of silicone, as many of his hyper-real figures are. Silicone being more translucent than latex, adds to the sense of realism. Additionally, the eyes in this piece ARE glass eyes (custom created by David Hoehn), something which Jordu typically doesn't use in his monster masks either. Each hair was individually punched by hand, and the clothing was custom made. Thanks to Michelle for taking the time to answer my questions.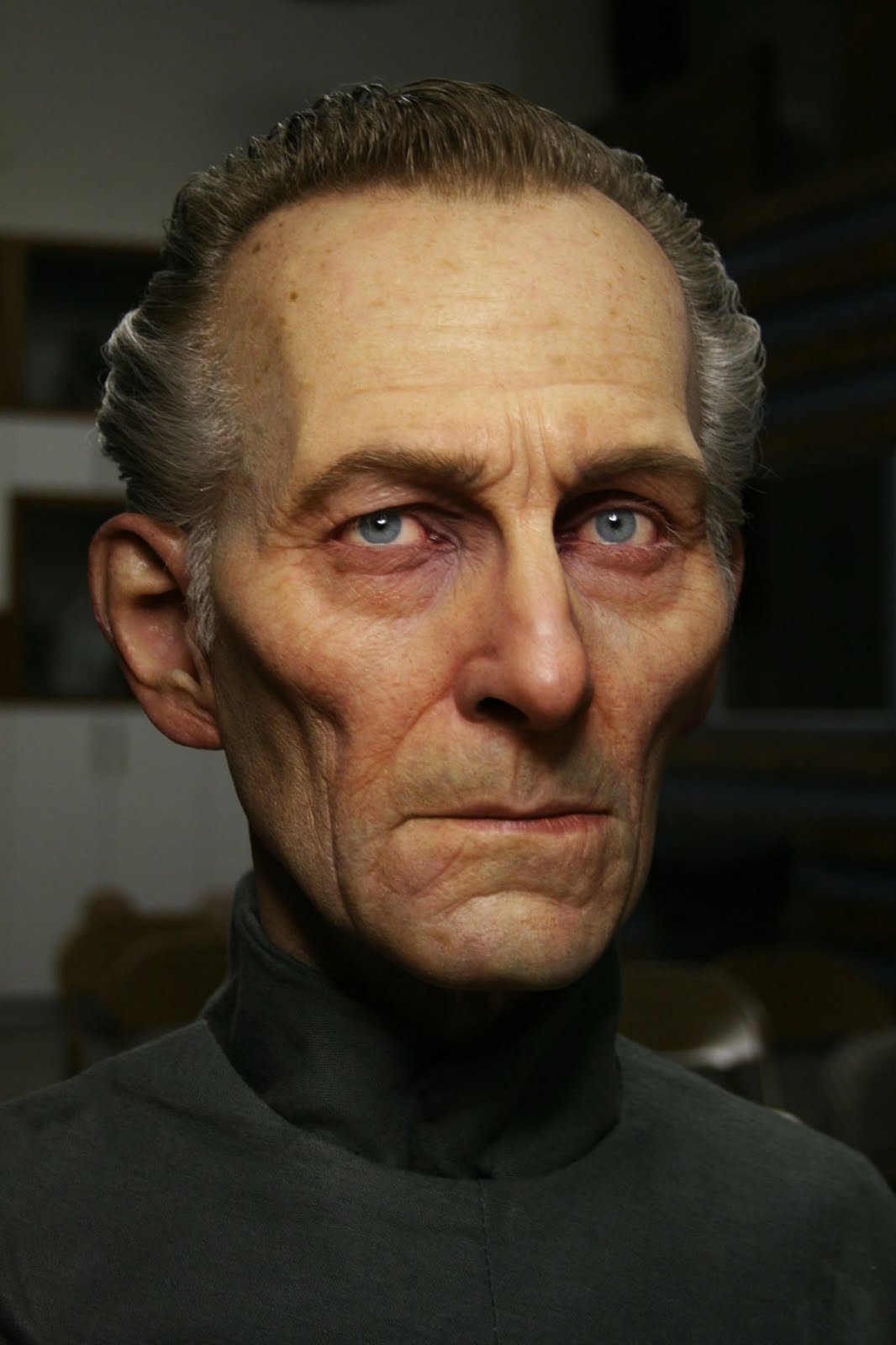 © Jordu Schell
©Jordu Schell