By Justin Gerard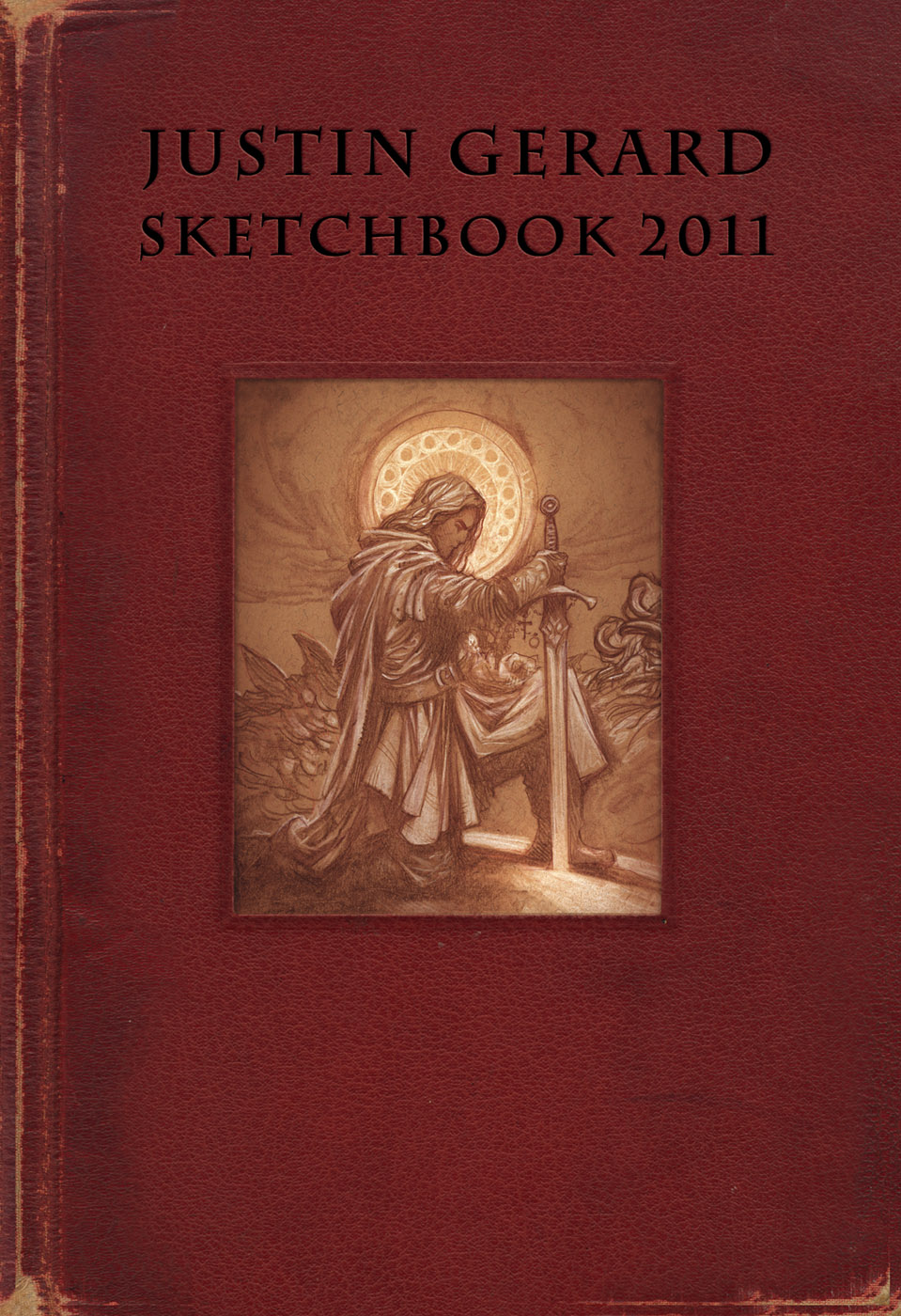 9 x 6, 32 pages, color
For those of you who missed Illuxcon, I am selling a new sketchbook! I am really excited about how this one turned out (This year it's in color!)
It was awesome to finally get a chance to meet and hang out with all of you who were there.
This year's show was as spectacular as the previous years. Petar Meseldzija was there doing magic tricks with paint, Donato was showing his new Tolkien paintings, I got to meet fellow Muddy, Jesper Elsing. It was an amazing show and no one slept the entire time.
I came away with tons of new ideas and things I want to experiment with.  In trying to explain it to a friend I said, it was like I was some big case detective who had been working a case for almost a decade, but in the last year all my leads had gone cold. No clues for months and I was spending most of my time in the bar, demoralized.  Then all of a sudden I find a whole railcar full of bodies and clues and I am hot on the trail once more.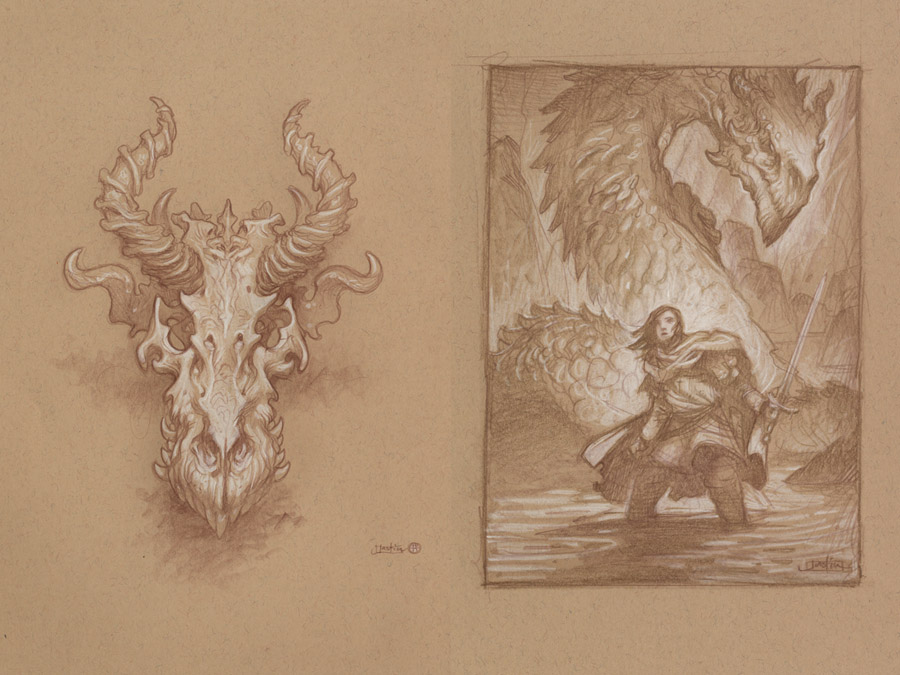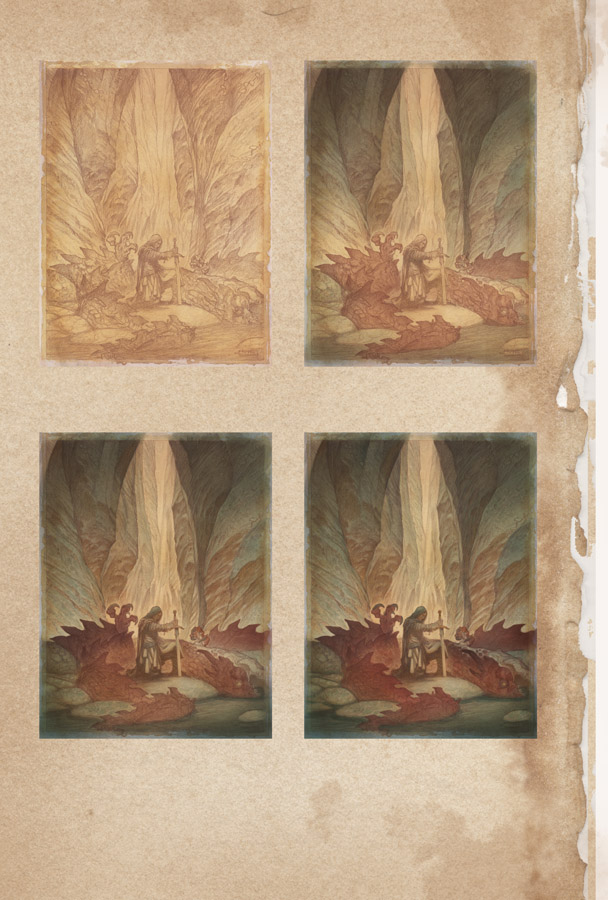 The 2011 sketchbook contains a lot of work from the St. George project I have been posting on recently.  It also contains a lot of new development work that I haven't shown before.
I am selling the sketchbooks HERE. All are signed, but I am doing drawings in the first 50 orders!