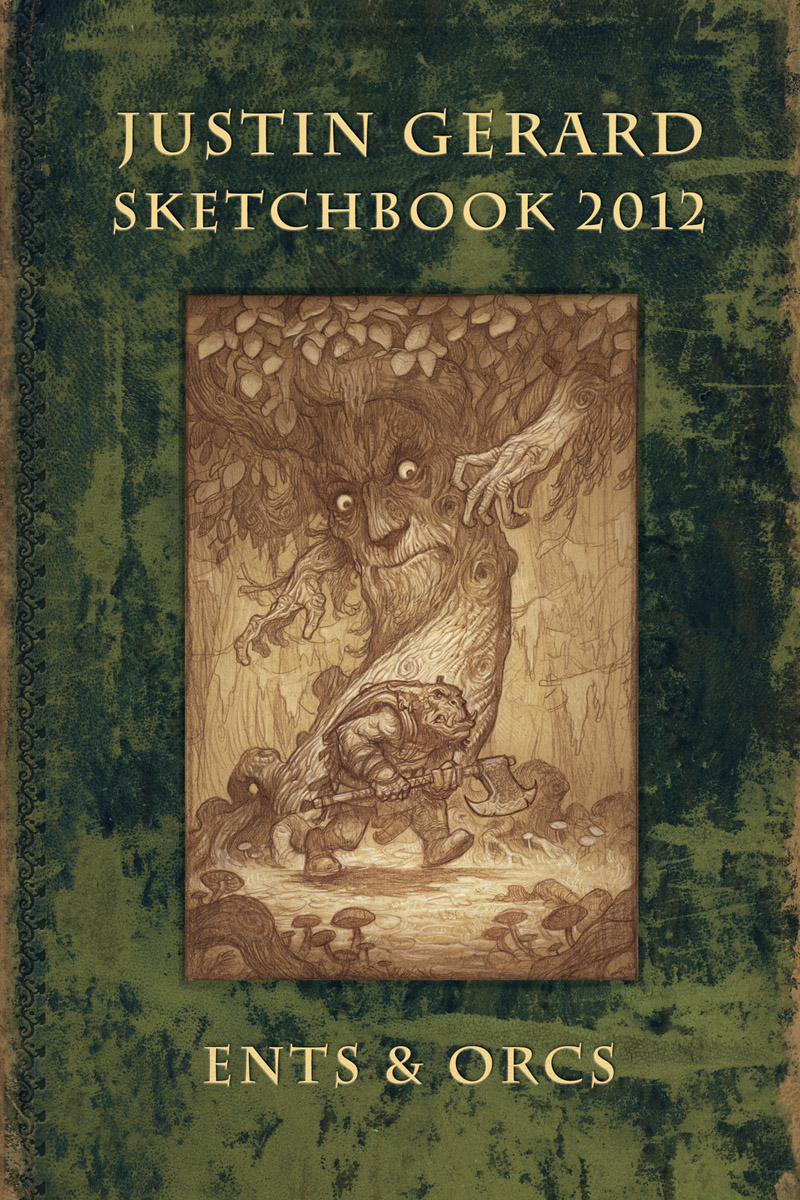 Sketchbook 2012
9 x 6, 44 Pages, Full Color
Each year for the past few years I have been doing a new sketchbook based around one of my personal projects that I am engaged in at the time. Some previous examples are The Silver Age in 2010, and The St. George and Other Works in 2011.
This year, I am delving back into Tolkien. Specifically, I have been working on the struggle between the Ents and the Orcs from The Two Towers.  Apart from being some of Tolkien's most interesting characters, there is a dynamic that exists between Ents and Orcs that has always fascinated for me.
It is a curiously human relationship that seems to exist between these two distinctly non-human characters.  While they are constructions of fantasy, they offer a reflection of our own struggle to both master nature and at the same time care for it.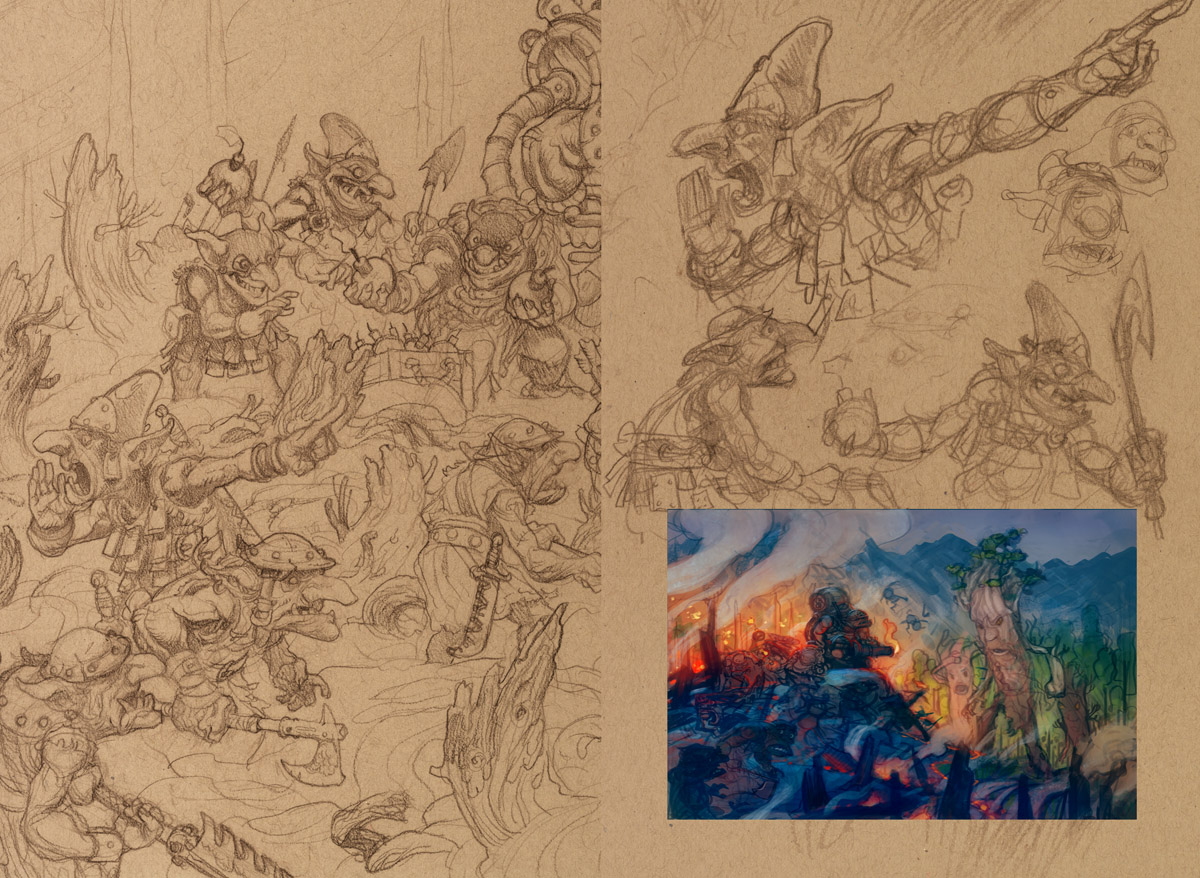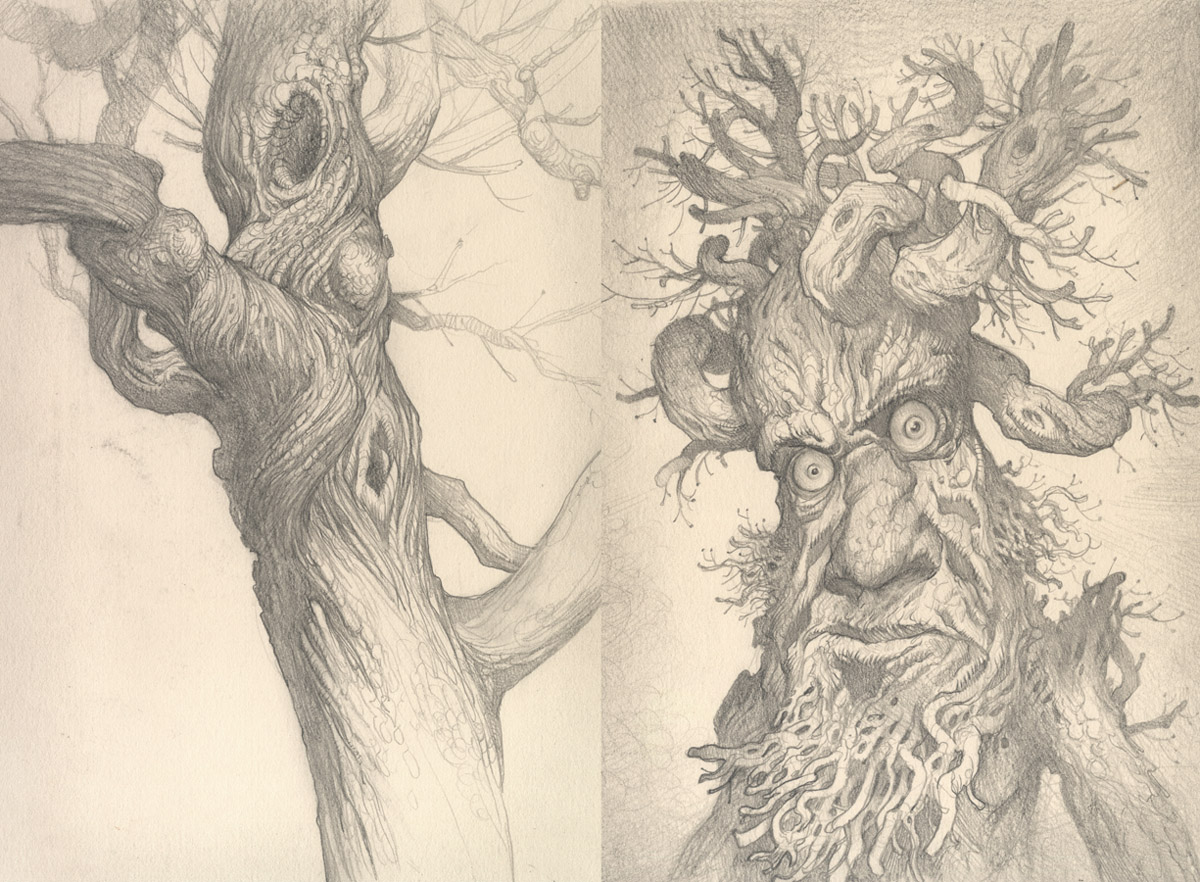 The Sketchbooks are going live today at 12 Noon EST and I will be selling them HERE.
All are signed, but as with last year, I will be doing drawings in the first 50 orders.
Click HERE to see how some of last year's first 50 turned out.
I will also be selling these at DragonCon in Atlanta later this month. Stop by and say hi if you happen to be out that way!