In my last post, I went through the layout phase of the boar-rider. Today I have the finished oil painting and for comparison, my initial color comp.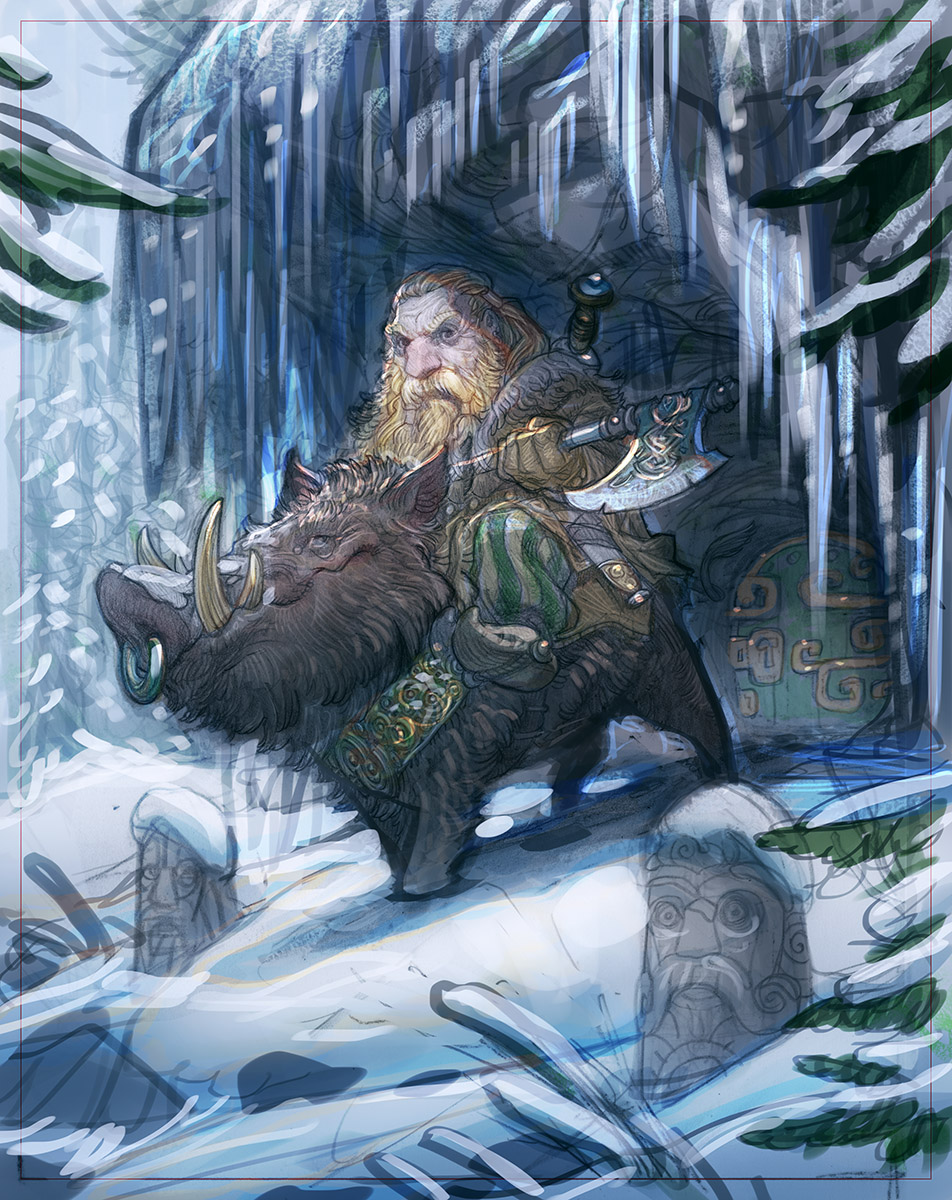 Color Comp in Photoshop
This color comp is a little unusual in that I took it really far, and I did it over top of drawings that were already pretty tight.  This tightness in a color comp can be dangerous because it can make me feel a little locked in and there are less happy accidents and explorations that go on.  It trades the energy of spontaneity for an idiot-proofed coloring stage.
Painting, Oil on Gessoed Panel, 12″ x 16″ 
As you can see I ended up sticking fairly close to my initial color comp. The only major difference is the heavier glazes that darkened the image overall.
 Detail
---
Lamp Post Guild Update:
#1 
My course
 has launched!  And the powers that be have given me this:
Use the discount code MUDDY to get 25% off. This is limited to the first 30 takers. Act immediately.   
Check it out at:
#2 My Llama-herding course has been post-poned indefinitely.  Please do not ask me anymore about it.