Here is a nice article on the '50 Greatest Matte Paintings of All Time'.
Yup, that background in the picture above is a painting. And not a digital painting either. In fact, you'd be surprised at just how many of your favorite movies used matte paintings for critical scenes and you probably didn't even notice!
The rooftops in Blade Runner, the government warehouse in Raiders of the Lost Ark, the docking bays in Star Wars… the list goes on.
Personally, I feel like this 'Top 50' list has some glaring omissions, but it is a wonderful article nonetheless! Inspiring, informative, and very well researched.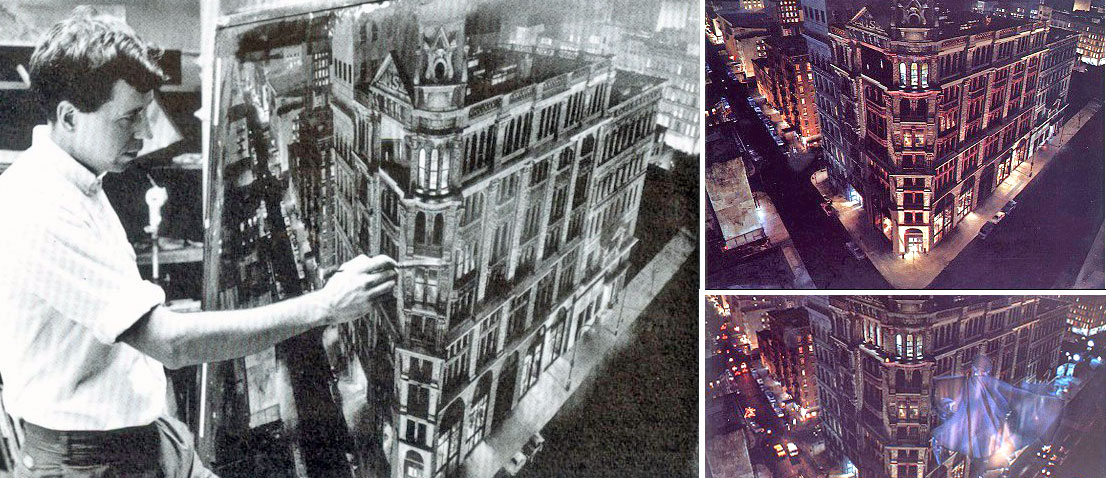 If you'd like to learn more about the subject, I highly recommend the book 'The Invisible Art: The Legends of Movie Matte Painting'. It is quite possible the best, and most beautiful, book you'll find on the subject.