by Donato
With the Illustration Master Class coming up this week and construction within and outside our home, there is much news to report, but little time to write it up!  I'll leave you with a recent oil painting –Kushiel's Dart- premiered at Spectrum Live II and just published by the Science Fiction Book Club for the new release of the classic novel by Jacqueline Carey.
I wanted to push just how far I could desaturate the skin tones and make her still feel slightly warm.  My apologies to John Jude Palencar for using his tattoo design…John was the original artist on this novel years ago.
Following is the latest in the Middle-Earth Limited Edition drawings (three to go!)
Until next time, best of luck with your art!
In response to a tremendous outpouring of requests,  fine art limited edition giclee prints of Kushiel's Dart are now available on my website:
Kushiel's Dart   Oil on Panel   24″ x 36″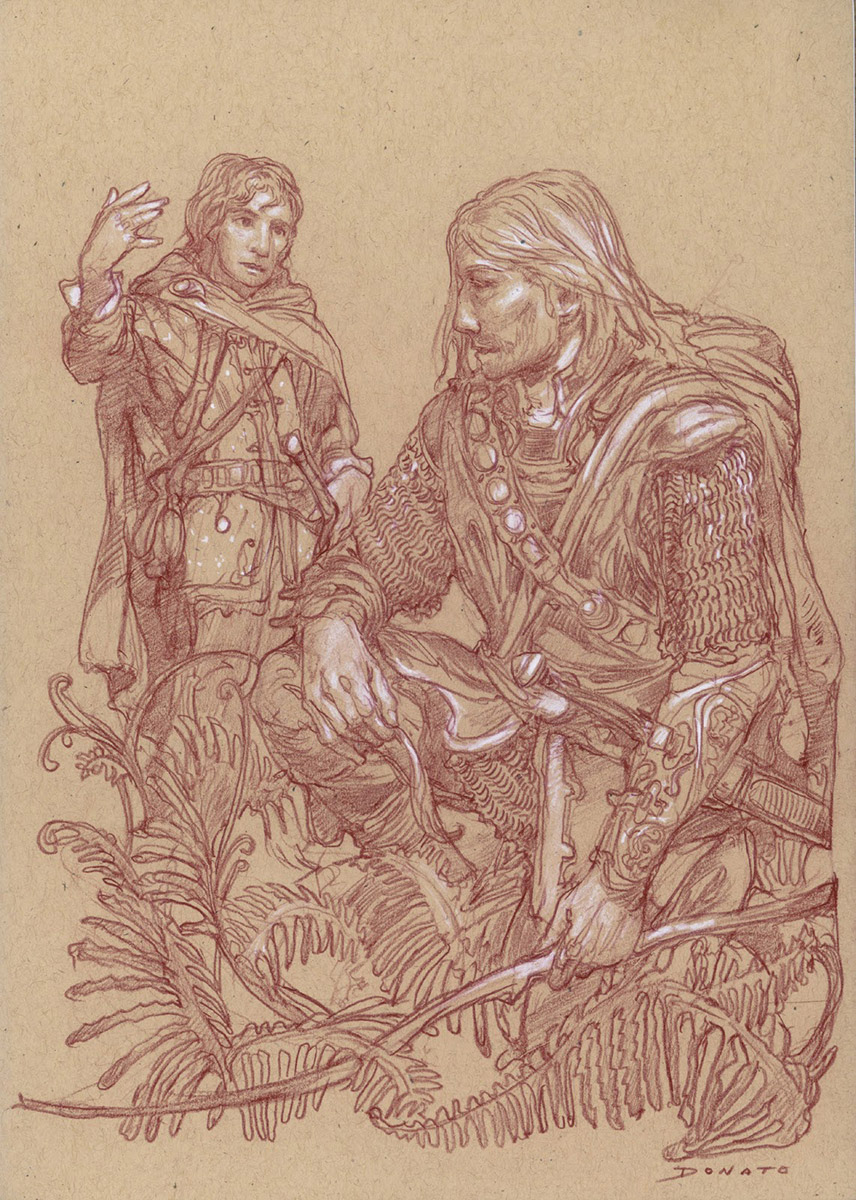 Were you a friend of Boromir?   9″ x 11″