by Donato
What is Dead May Never Die – Damp Hair    30″ x 30″ Oil on Panel   Donato Giancola
Within a month, I will be opening the first exhibition of my art in New York City in years at the newly renovated spaces of Last Rites Gallery. This show will feature not only my art but that of Fred Harper as well.  Fred is a long time friend who helped land this exhibition at the exceptional tattoo artist Paul Booth's gallery in mid-town Manhattan.
I am thrilled to get the chance to share many of my recent oil paintings and drawings with a large audience.  The show, Silent Tragedies, will feature recent interpretative works from the worlds of J.R.R. Tolkien's Middle-earth to a handful of paintings from George R.R. Martin's A Song of Ice and Fire 2015 Calendar, and works related to my water/beach mythologies. The show will comprise of approximately twenty oil paintings and a dozen drawings, including a few of my favorites from this past year, most notably that of Tyrion and Shae from the Martin Calendar.
The theme of tragedy runs deep in much of of these works, thus the title of the collection, and the reasoning for my previous post here on Muddy Colors regarding Torment in Art. I believe a person's true character reveals itself under moments of extreme duress. Taxing an individual to their emotional limits forces them to make decisions and choices which cannot be carefully planned nor over thought, one must respond intuitively.  It is from these intuitive responses that we see an individual unmasked and unfiltered. The works of Caravaggio, de Ribera, Velazquez, Waterhouse and Michelangelo among others all speak to these issues of tormented and burdened humanity, and I am continuously drawn to their art.
For years as an illustrator I felt the best works were those that conveyed a strong and directed spirit of character – a person in commend of their fate and motives. As I reflect upon the art which I now gravitate to, I see that these themes no long entice me the way they once did.  I am most sympathetic and prefer to converse with narratives where the protagonist is unsure of themselves, caught in a precarious situation or loss. It is through these moments that I find we define ourselves more thoroughly and empathetically as humans, and the reason I now choose such themes when possible in my art.  It is not that I have abandoned the older themes, but rather feel the need to explore a new path opening before me.
Through the use of careful draftsmanship,  dynamic compositions, and my love of fine oil painting, I hope to poetically convey narrative while challenging my viewer with emotional turmoil.
I am not sure how these original works may be received, but I am grateful for the chance to share them with you over the coming months.
---
Recent works from Donato Giancola
August 30 – October 4, 2014
Opening reception with the artist August 30, 7-11pm
Last Rites Gallery
325 W. 38th Street #1
Between 8th and 9th Avenues
New York, New York 10018
212.529.0666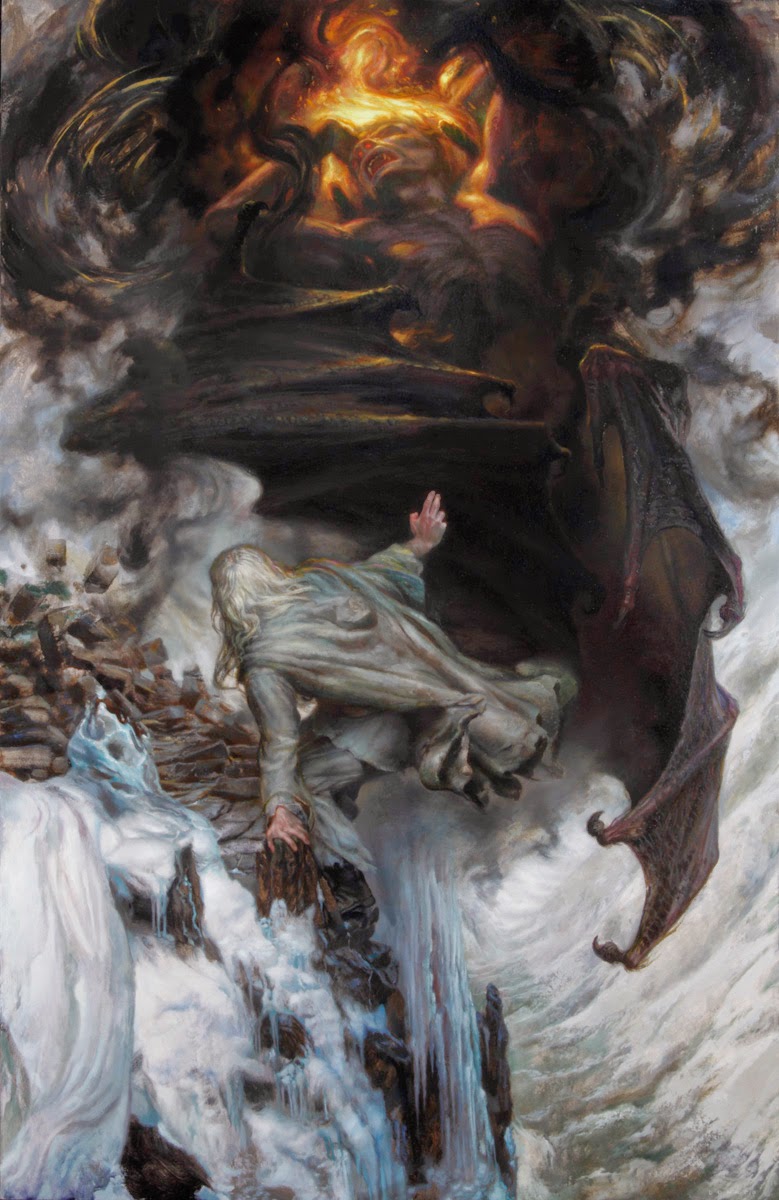 I Threw Down My Enemy    33″ x 45″  Oil on Panel
Mechanic – Thresholds      18″ x 24″  Oil on Panel
Nienor and Turin – Cabed-en-Aras    11″ x 14″   Pencil on Paper
The Tower of Cirith Ungol    48″ x 36″   Oil on Panel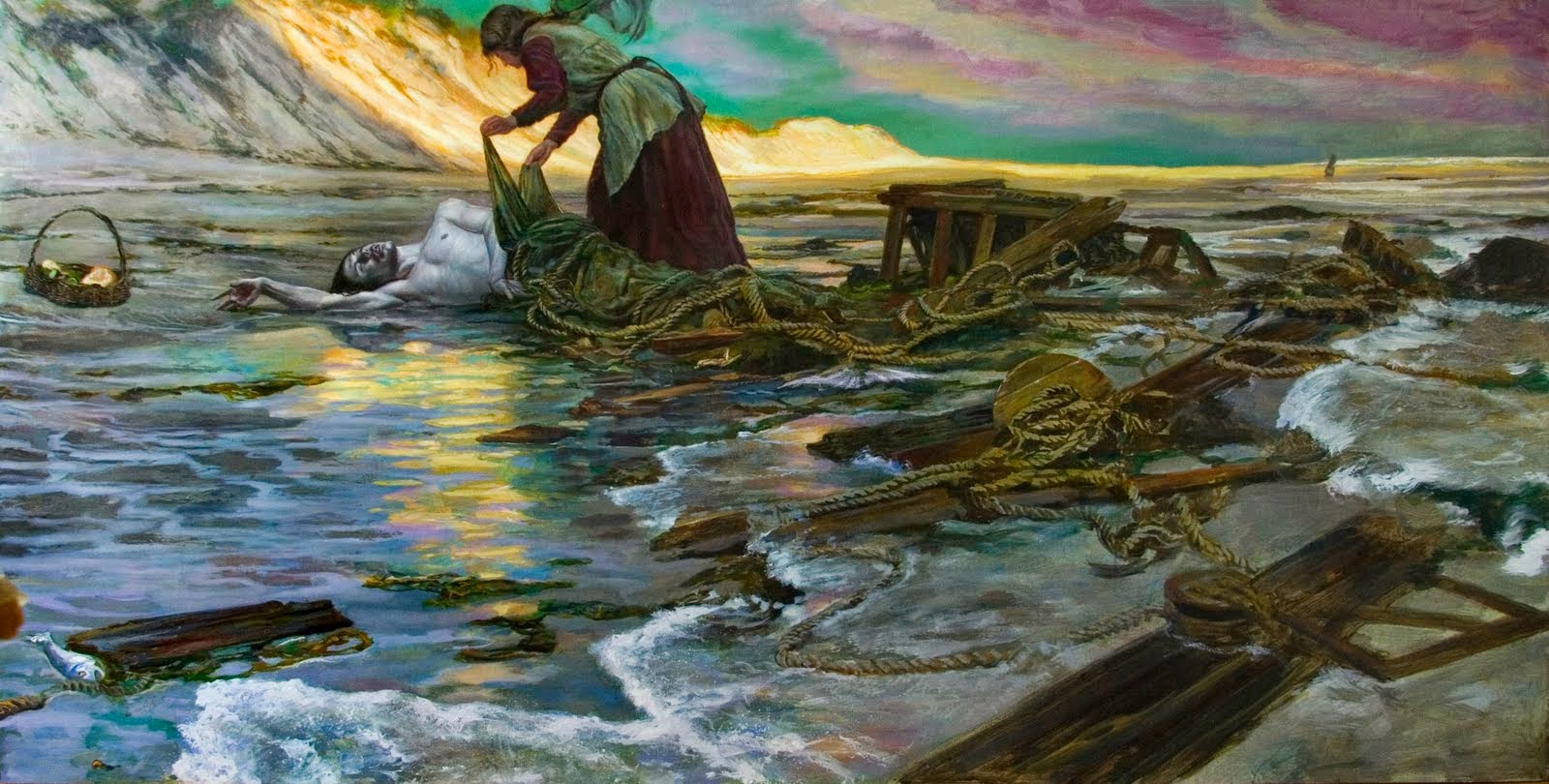 The Aftermath of the Whydah     in progress    96″ x 48″    Oil on Panel
For those of you who wish to learn about my thoughts in this
direction and how it has landed me numerous major awards in the field of narrative art I
will be holding class lectures online this Fall with the SmArt School.