by Cory Godbey
This beautifully produced book chronicles a look through Tony's early works created for Dungeons and Dragons, Magic: The Gathering, and others.
Every last one of the 224 pages are absolutely bursting with creativity and draftsmanship.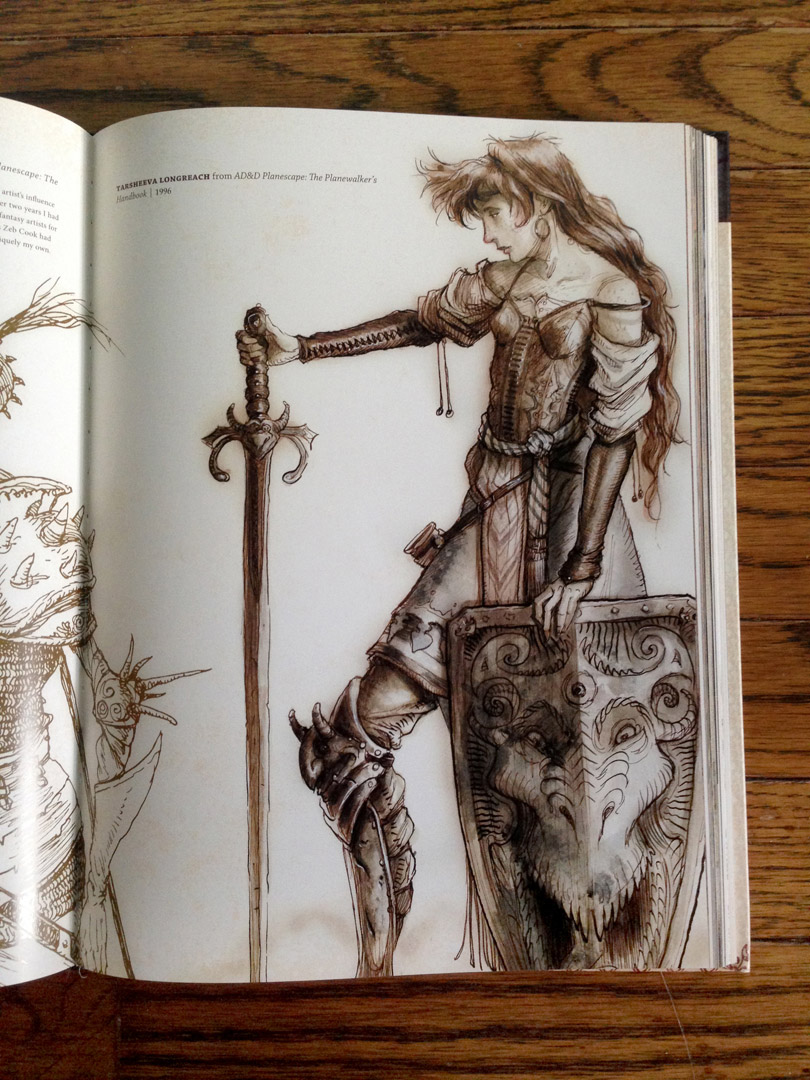 Among my favorites pages are those featuring previously unpublished art.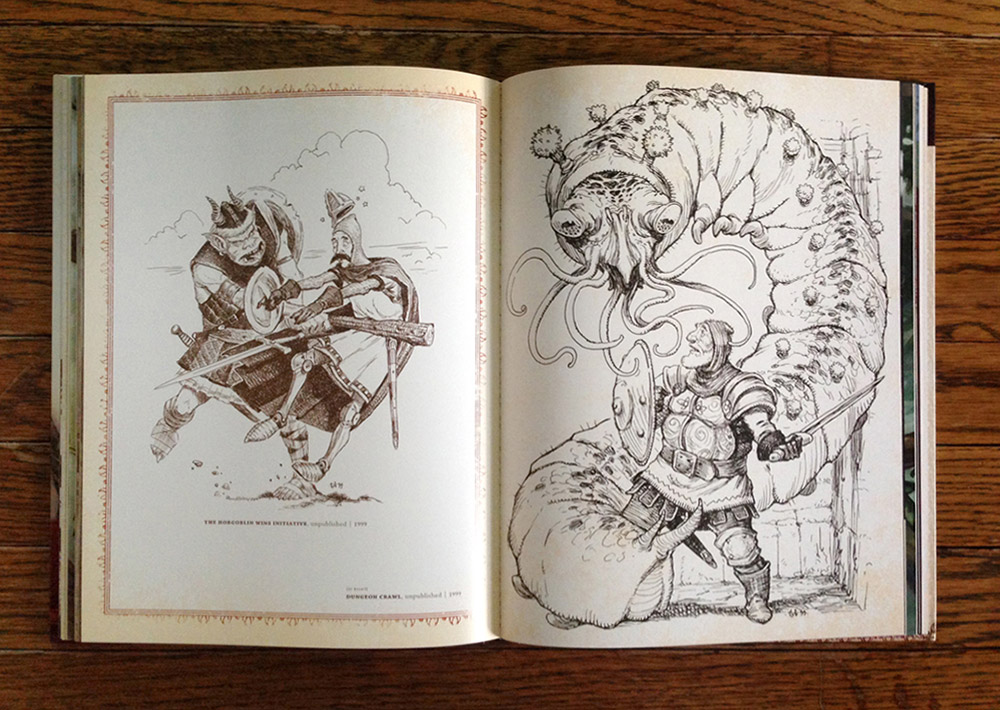 And I find the appreciations (some you'll recognize as Muddy Colors contributors) particularly enjoyable.
Lastly, you'll find several new pieces created specifically for the book. 
I remember watching Tony unfold these paintings over on his Twitter and Instagram (which you should, of course, go follow right now) a while back and it's a delight to have them all contained in one book now.
It's no exaggeration for me to say that Tony's work in large part set me on my illustrative path and I'm beyond honored to get a chance to say so in this book.
This is a book I'll cherish for years to come.
It's more than an indispensable collection of the early works of one of the most important figures in contemporary illustration; it's a book that makes you want to get to work. It's a book that sparks new ideas, opens new worlds, and invites you to explore.
And you know what, I'll go ahead and say it, you need this book! Why are you still reading this? Go take a look for yourself!