I want to share another project with you guys, one I'm really thrilled about. Irene Gallo of Tor and I have co-curated an exhibit at the Society of Illustrators, and the opening is this friday. If you're in the NYC area, you should totally come out!
The exhibit is the first retrospective of Women Artists in Fantasy and Science Fiction. And what an amazing group of artists it is! We not only have the industry legends like Kinuko Craft, Julie Bell, and Rebecca Guay, we also have the newer generation of women artists, like Rovina Cai, Karla Ortiz, Cynthia Sheppard, Tara McPherson, and more.
Rebecca Guay
I was honored to get to write the press release for the show, and it explains why we picked the title "Point of Vision" — because women artists have a very different point of view when asked to translate the common themes in fantasy and science fiction, and it's absolutely amazing to see all that work together for the first time. The exhibit takes up the entire first and second floor galleries of the Society and it's just awe-inspiring.
Yoshii Chie
Here's the press release:
Point of Vision: Celebrating Women Artists in Fantasy and Science Fiction
When people think of the Science Fiction and Fantasy genre they often think of it as a male-dominated field, both in authorship and art. However, women have always been a critical part of the genre, and have often brought a slightly different point of view to the way that they create around the themes of myth, heroism, science, and futurism. Mary Shelley wrote one of the first, if not the first science fiction books in 
Frankenstein
. For every Tolkien there was an Ursula K. LeGuin. For every Frank Herbert an Octavia Butler. When we think of Science Fiction and Fantasy Art, it is often the names like Frazetta and Hildebrandt that come first to mind. However, all along through the art history of the genre you have women such as Kinuko Craft, Mary Blair, Julie Bell, and many more who have been creating their own visual worlds and illustrating the worlds of authors, filmmakers, and game designers. For the first time, the work of women in this genre will be exhibited together in 
Point of Vision: Celebrating Women Artists in Fantasy and Science Fiction 
at the Museum of Illustration at the Society of Illustrators.
We have chosen to exhibit these women artists together to propose that although both men and women have always created art in the worlds of Science Fiction and Fantasy, women inherently have a slightly different point of view, a unique way of internalizing the themes and stories and then creating visuals imbued with their perspective. However it would be a mistake to say that art created by women is automatically "feminine" — in this exhibit the viewer will see that there are as many different definitions of "woman artist" as there are women creating art.
This generation of Science Fiction and Fantasy fans have made a mission of greater inclusion in the genre, in books, comics, films, and gaming. There are more women fans than ever before, and they are seeking out and highlighting the women creators that have always been involved, but perhaps slightly outside the spotlight. At the Society of Illustrators we are proud to be exhibiting not only the established icons of the genre, but also showcasing the new generation of women artists working with fantasy themes. As you'll see from the exhibit, many of these women enjoy playing with the genre standards that their forebears defined, and take a fluid approach to not only the genre, but the crossover between illustration and fine art.
This exhibit is curated by Irene Gallo and Lauren Panepinto.
Zelda Devon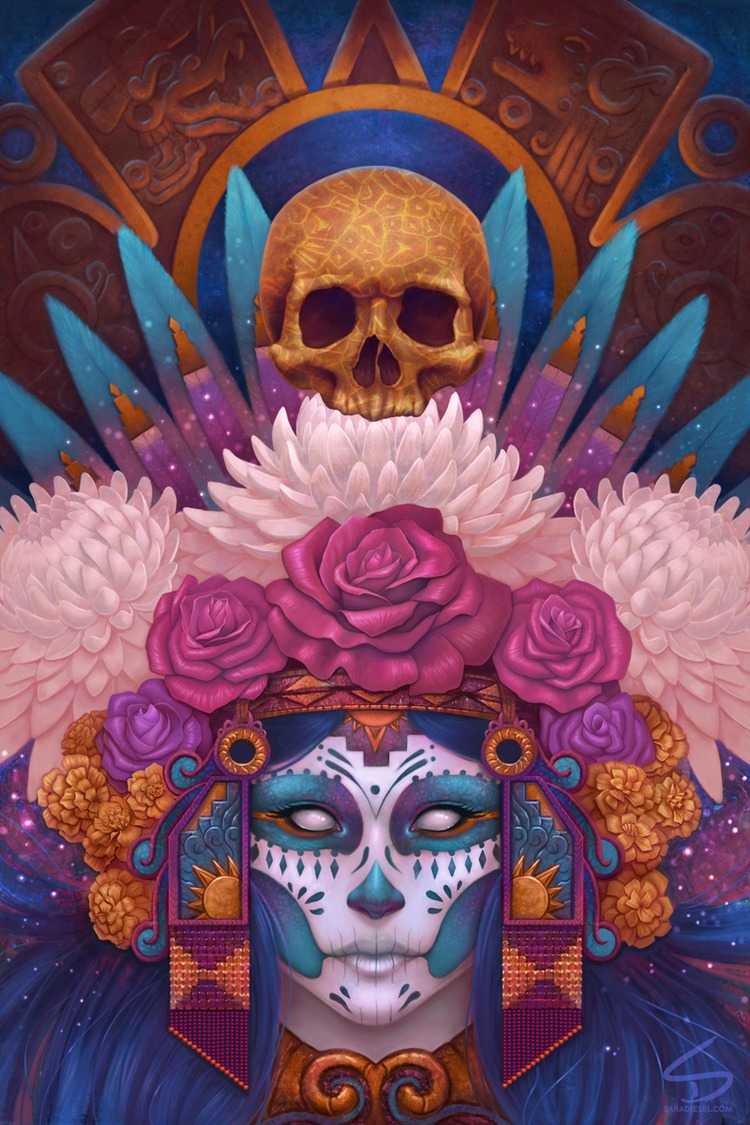 Sara K. Diesel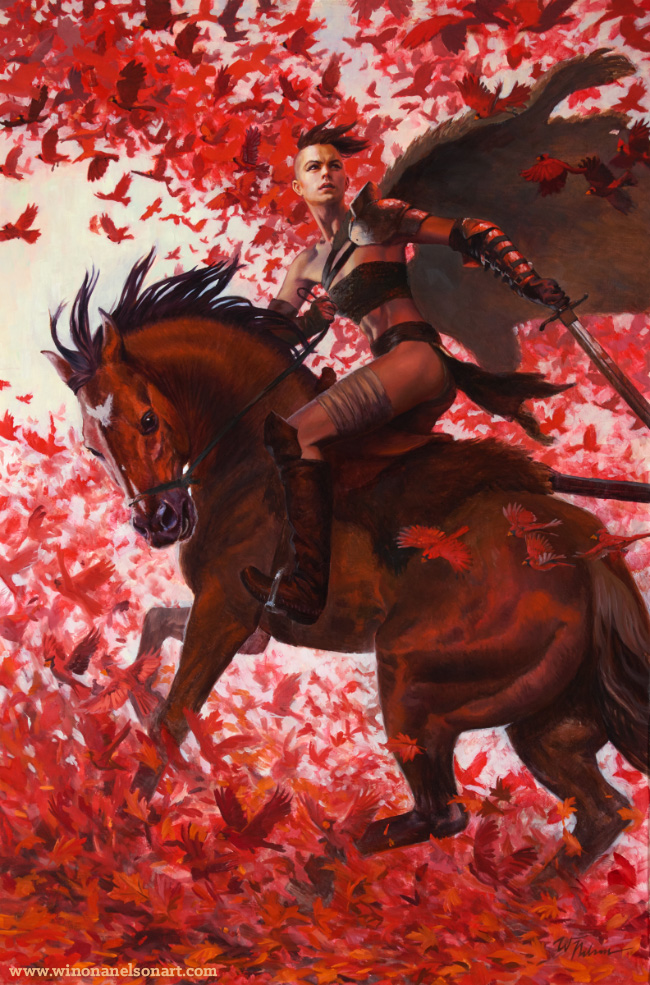 Winona Nelson
Kristina Carroll
Kristine Poole
The show is up until August 20th, and I hope you take the time to make the trip if you can. There's so much amazing art in the show, it's breathtaking to walk around.
I also want to thank Cathy Fenner, and point out her book Women of Wonder — she has created such an amazing collection of Women Fantasy Artists and their work and you should absolutely order the book whether you care about women artists or just want a book full of amazing fantasy art. I was honored to write the introduction a few years ago, and it got me originally thinking about many of the recurring themes that many of the women in both the book and the show wrestle with in their art. I have been very fortunate to be involved with so many amazing projects with the Women Artists of this community, and they are such an inspiration to me. I can't wait to celebrate all of you at the opening friday!