Donato Arts Open Studio


Saturday and Sunday, October 15 – 16, 2016
12 noon – 6 pm both days 

Donato Arts
397 Pacific Street
Brooklyn, NY 11217
718-797-2438

As another Fall season is upon us, I will be opening the doors of the studio to the public once again for Gowanus Open Studios
and showcasing scores of works, new and old, as well as art traveling
to the IlluxCon convention later this month. Of special feature is the
epic astronaut oil painting, Portal, a commission from the
organizers of IlluxCon, Pat and Jeannie Wilshire, for use in
advertising that show. Also hanging will be the latest in the
empathetic robot series, Prometheus, A.I. , a ground
breaking work which builds on the theme of humanity and their creations,
as well as two other new robot paintings. 
Portal   Donato Giancola    60″ x 40″   Oil on Panel

Additionally, in homage to an ongoing and deep passion of mine, two exhibition rooms will
be filled with drawings and paintings inspired by J.R.R. Tolkien's
Middle-earth. From Gandalf and the Balrog on Zirak-zigil to the
premiere of Gandalf and Frodo at Rivendell, to over a dozen drawings on
paper, this will showcase my continued explorations in this rich and
dynamic world. 
Zirak-zigil, Gandalf and the Balrog    Donato Giancola   33″ x 45″   Oil on Panel

The studio and home are peppered with scores of classic works,
showcasing the range of commissions undertaken throughout the twenty plus
years of award winning oil painting. Included will be the first
cover commission from Tor Books, the very beginning of my professional career for a reissue of The Time Machine
by H.G. Wells, to
two recent covers, one from Tor Books for the ongoing Imager Portfolio
series by author L.E. Modesitt, Jr., and the other for Kristen Britian's
new novel from DAW Books, Firebrand. 
 Visitors will also find works from the 2015 A Song of Ice and Fire Calendar for George R.R. Martin, to the cover of The Hobbit graphic novel, to the massive astronaut cover art Prometheus. for the Spectrum 13 Annual, to the board game art for Stratego.
Two large format porfolios of drawings will also be made available for
those who wish to peruse the insightful and detailed process taken to
achieve the dramtic realism in the oil paintings. 

Special discounts on giclee prints, books, DVDs. drawings, and oil paintings will be offered.
Light refreshments and snacks provided. 

For more information about the other open studios in the area for the
weekend, as well as a map and participating artists, visit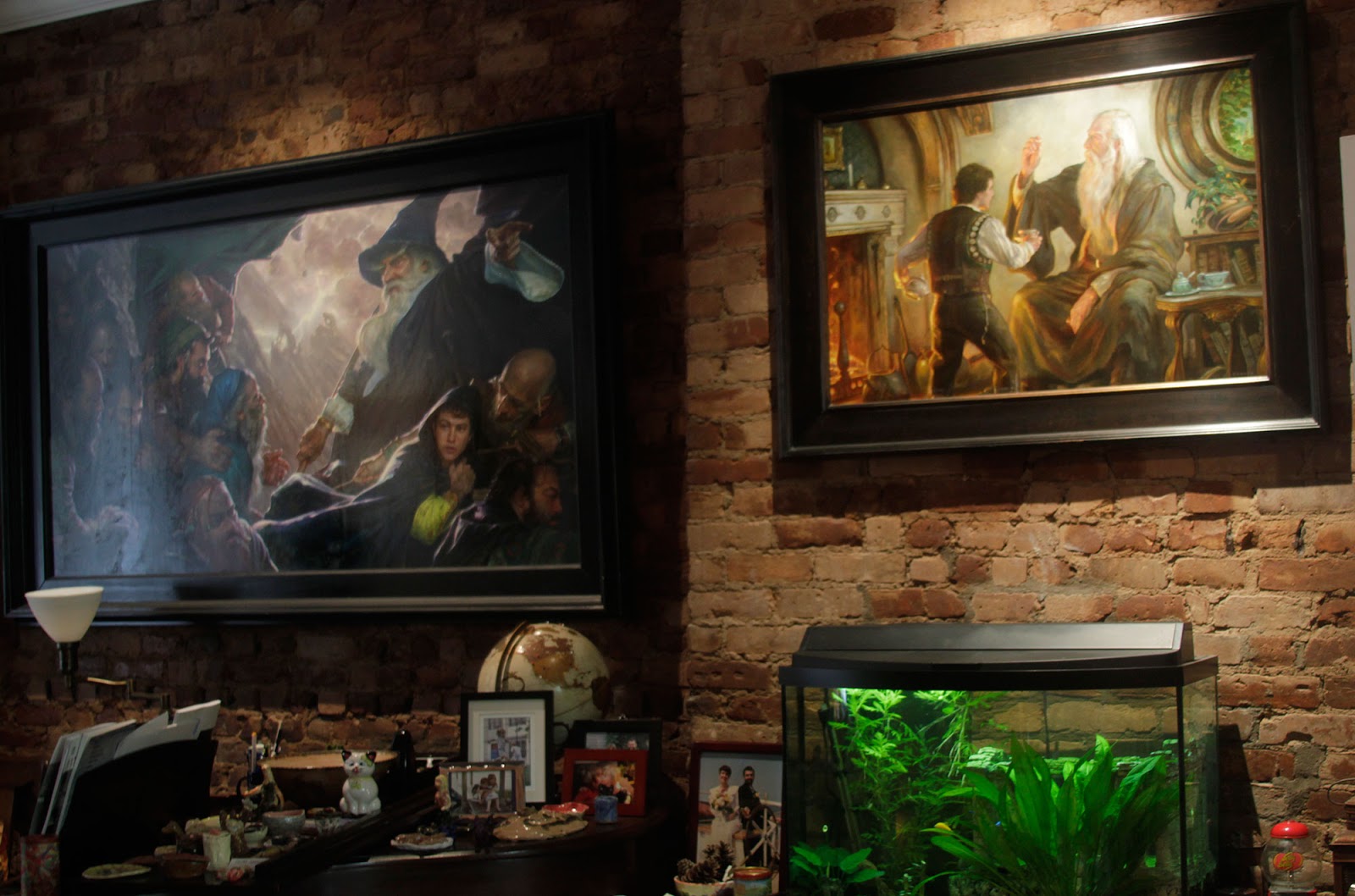 Prometheus, A.I.    Donato Giancola   32″ x 42″  Oil on Panel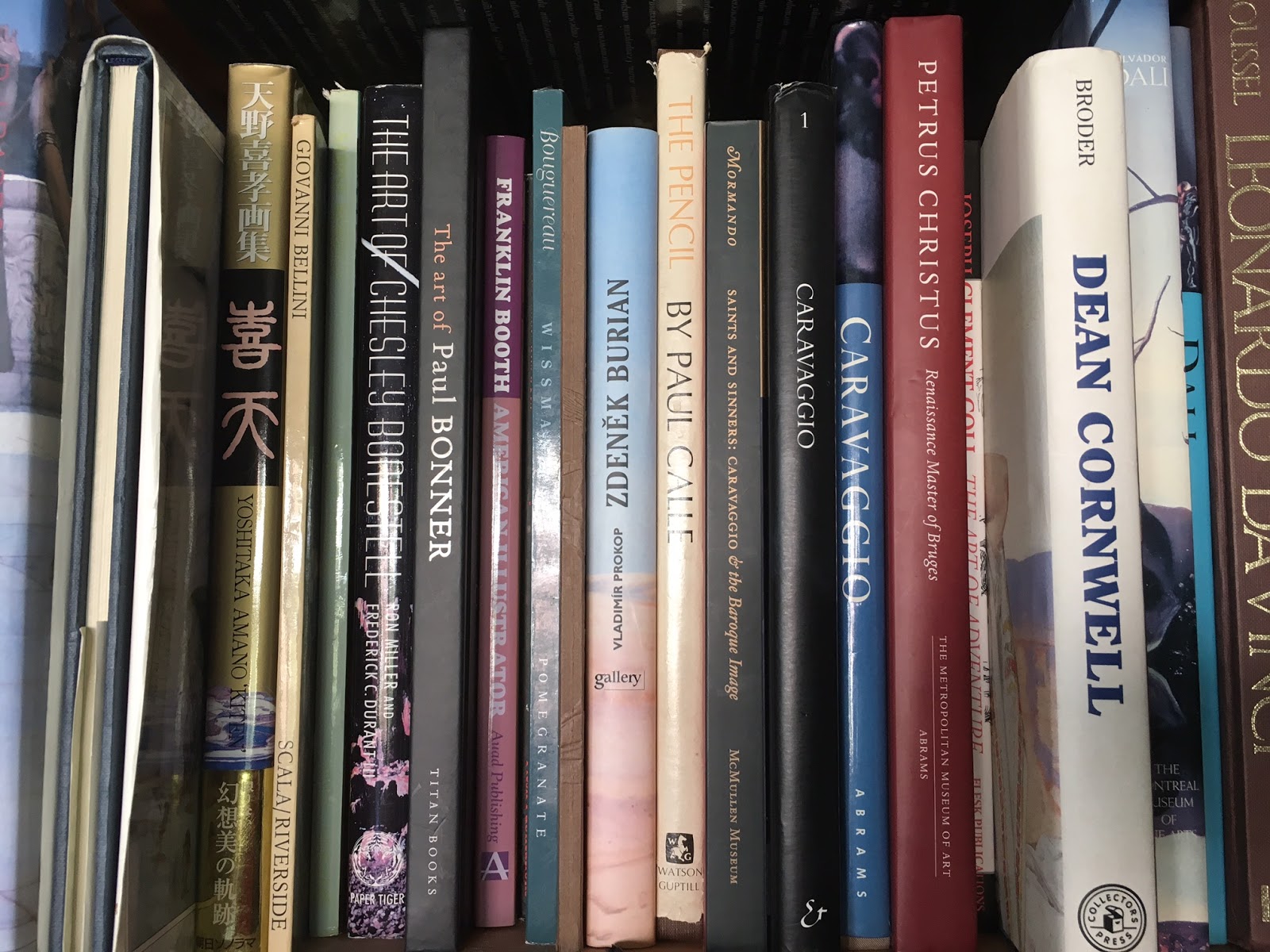 The Sack of Nargothrond    Donato Giancola     18″ x 24″   Oil on Panel
Joan of Arc   Donato Giancola    42″ x 24″  Oil on Panel
Watcher at the Gate    Donato Giancola     14″ x 11″   Watercolor Pencil on Paper
The Golden Rose    Donato Giancola   36″ x 48″ 
Voyager   Donato Giancola   24″ x 30″  Oil on Panel
Forging the Iron Throne  Donato Giancola   30″ x 30″  Oil on Panel