by Howard Lyon
I love how high quality the images are that are being posted online by museums and auction houses these days.  I look forward to the auction seasons especially when the European auctions come around and we get high quality scans of the some 19th century art, sometimes paintings that have been in private collections since their creation.
Here are some highlights from the most recent
European Auction from Sotheby's
.  Be sure to click on them and see them at full resolution.  All the images are 2000 px in their larger dimension and worth seeing up close.
A beautiful piece from Ludwig Deutsch, my favorite of the orientalist painters.
Ludwig Deutsch, The Della'l, Cairo
Gerome painted with such wonderful value control.  I love the depth he creates in this piece.  Even the dirt path as it moves from front to back has a beautiful gradation of values and contrast.
Jean-Leon Gerome, The Colossus of Memnon
Check out this frame!  Including the little vignette images on the bottom.
Emilio Vasarri, Fontinales: Fete des Fontaines
Cowper had access to the most wonderful costumes.  This piece and his painting Vanity make me want to invest in some serious wardrobe additions!
Frank Cadogan Cowper, Venetian Ladies Listening to the Serenade
Charles Sprague Pearce – Auvers-sur-oise
Leon-Jean-Basile Perrault, Young Girl with a Basket of Flowers
Breton never disappoints.
Jules Breton, Sur la Route en Hiver; Artois
Jules Breton, Sur la Route en Hiver; Artois – detail
My favorite technician, Bouguereau handled skin and fabric like no other.
William Bouguereau, Tricoteuse Bretonne
Vibert has such fun paintings, poking fun at various strata of society.  A quote from Sotheby's page about the painting: "According to the artist, two Cardinals question who may have fled the palace. While one holds a rope ladder, the other grasps a lady's slipper and an officer's epaulette that he found in the snow, each "convicting" proofs that an elopement has just occurred."
Jean-Georges Vibert, Convicting Proofs
More from the boss.
William Bouguereau, Le Gouter aux Champs
I thought this was a Bouguereau at first glance.  I don't think I have seen a Cave in person, but I want to, to be able to compare the quality to Bouguereau.
Jules-Cyrille Cave, Girl with a Bouquet of Dasies
A wonderful street scene giving us a glimpse into the past.  Certainly idealized and contrived, but made up of small snips of life and compiled into a painting.  I love the one-man-band!
Marie-Francois Firmin-Girard, Le Dimanche au Bas-Meudon
Marie-Francois Firmin-Girard, Le Dimanche au Bas-Meudon – detail
Another Bouguereau-esque from Cave that is impressive in technique
Jules-Cyrille Cave, The Rose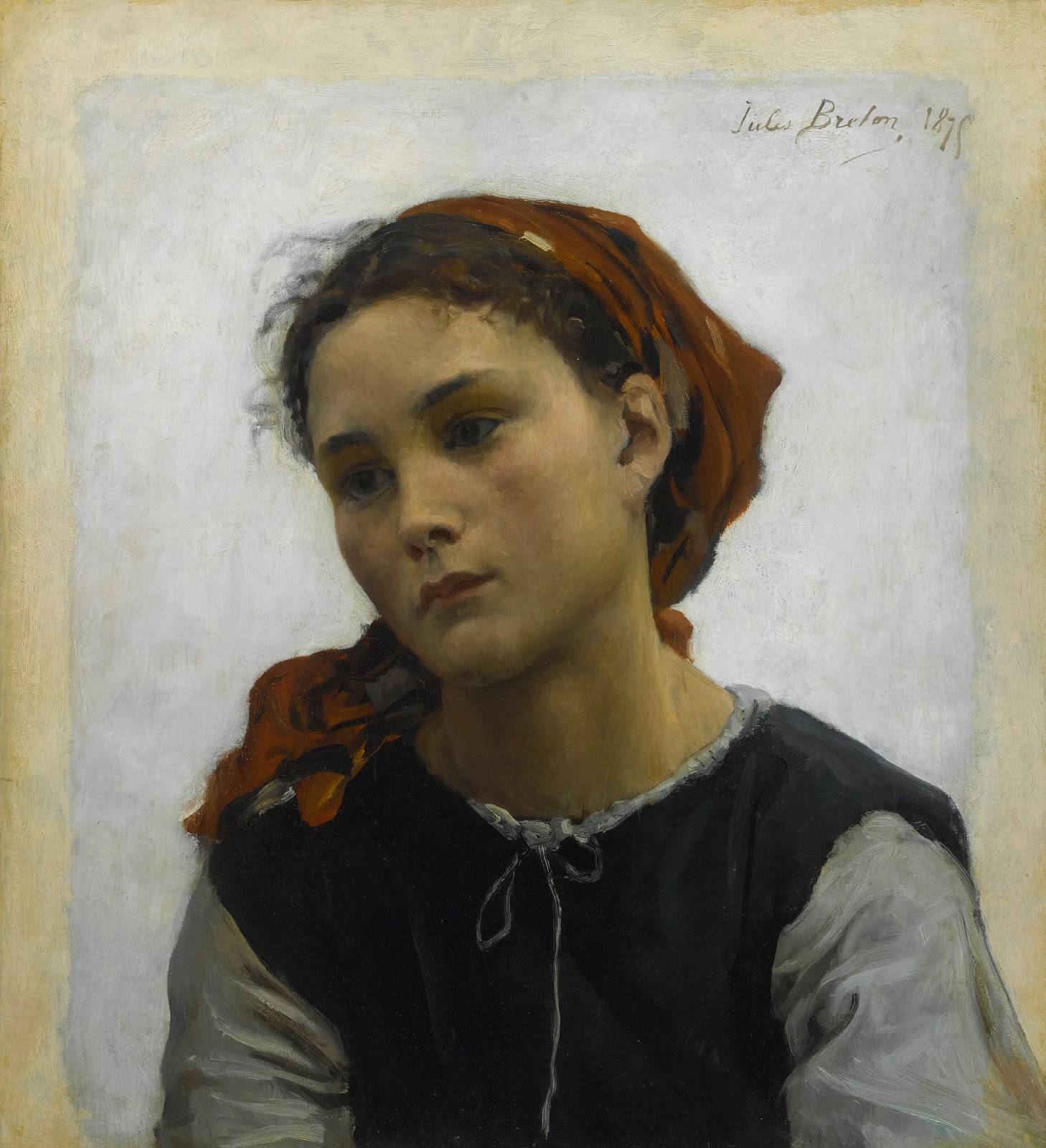 Jules Breton, Innocente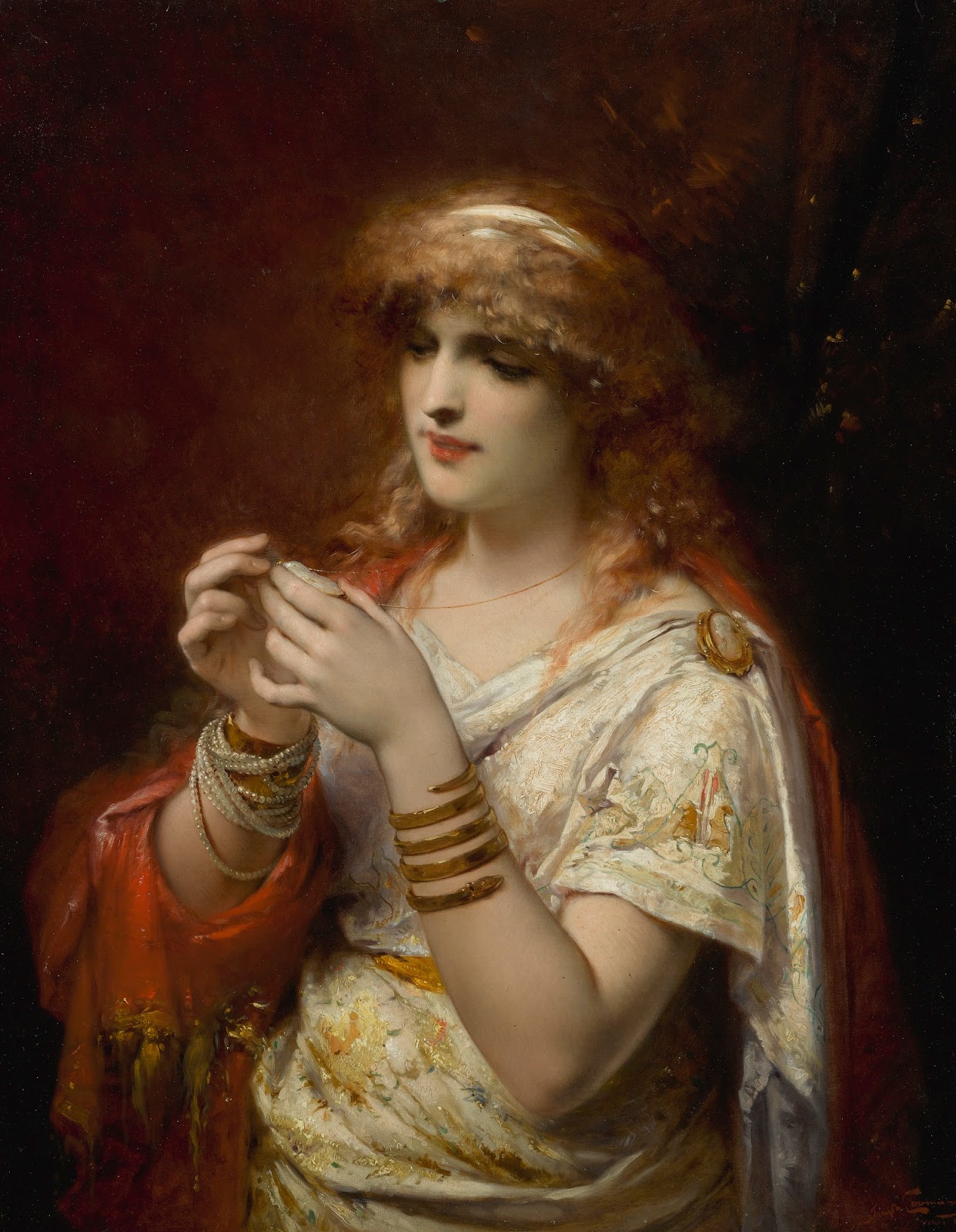 Joseph Coomans, The Amulet
I don't find the Lefebvre below especially appealing, but I love seeing the way he rendered forms like the hand, and the flesh tones from the neck down to the breast are beautiful.
Jules Joseph Lefebvre, An Allegory of Victory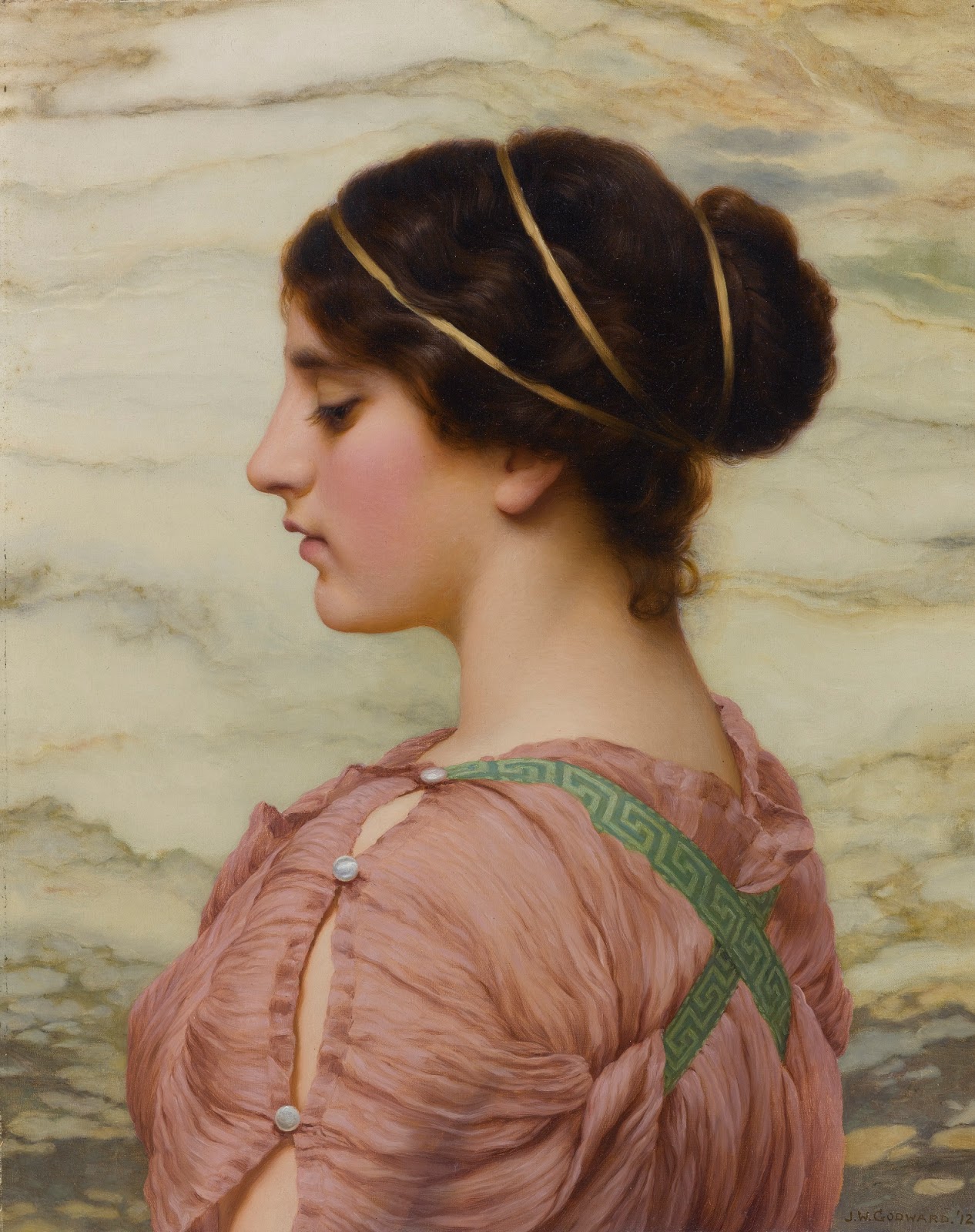 John William Godward, Marcella
Leon-Jean-Basile Perrault, Portrait of a Young Child
And we will wrap things up with a beautiful Tadema!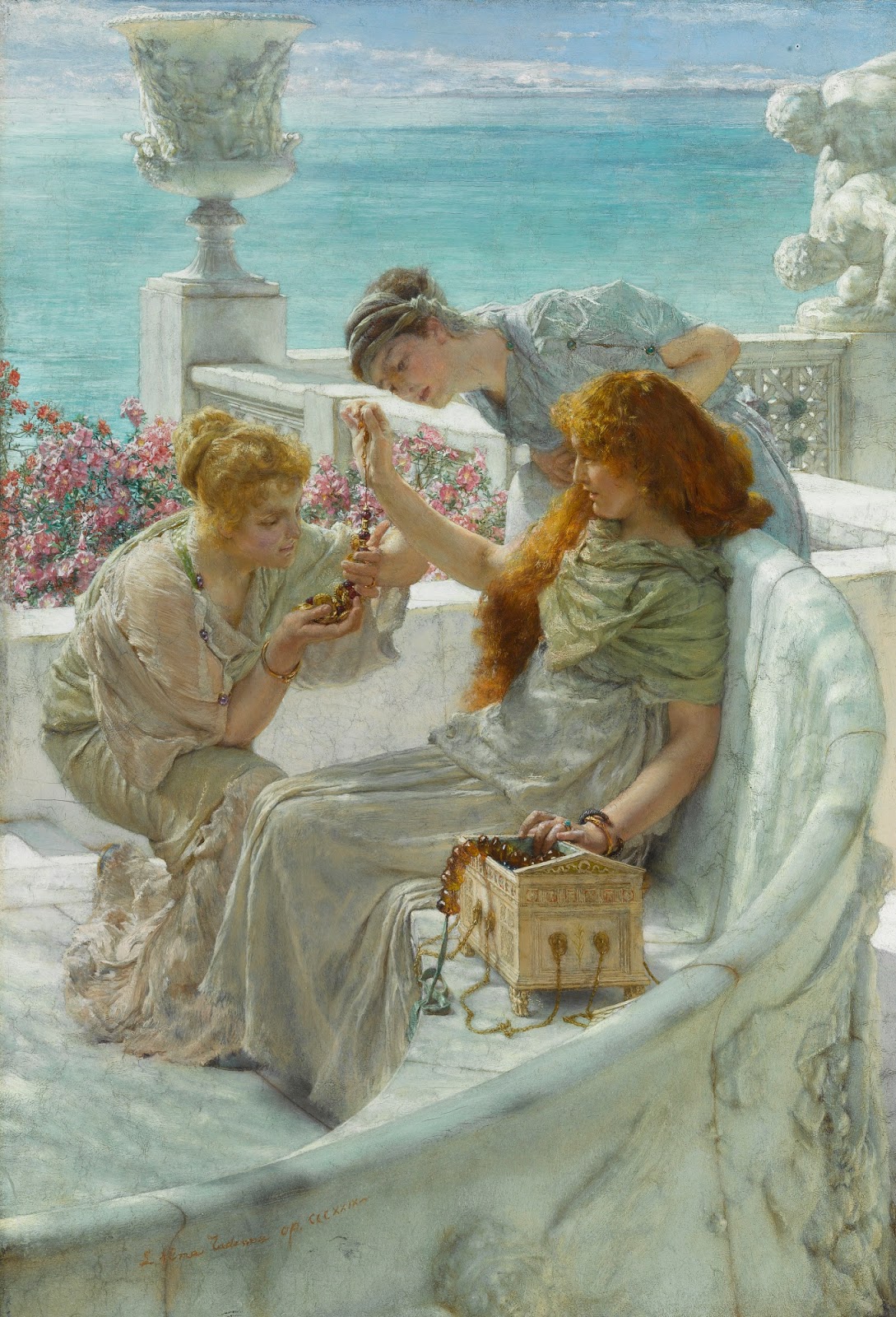 Sir Lawrence Alma-Tadema, Fortune's Favourite
Thanks for giving the post a read!
Howard Lyon