In an effort to keep things fresh, informative, and as relevant as possible, we are always adding new members to our Muddy Colors roster. We are extremely proud to say that in the next few days and weeks, you will be seeing the first posts of several new contributors.
We are just as excited as you are to see what they will be bringing to the blog. So please join us in welcoming these amazing artists to our Muddy Colors Family…
---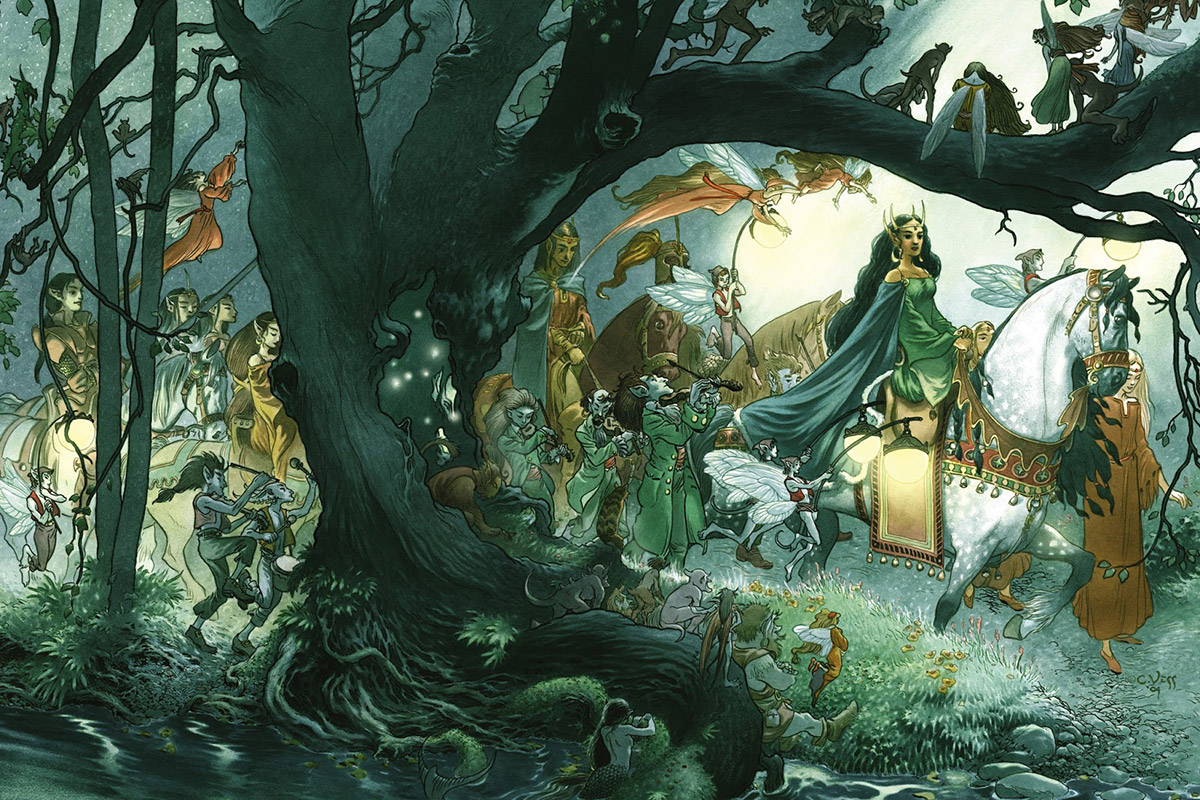 Charles graduated with a BFA from Virginia Commonwealth University, and worked in commercial animation for Candy Apple Productions in Richmond, VA before moving to New York City in 1976. It was there that he became a freelance illustrator, working for many publications, including Heavy Metal, Klutz Press, Epic Comics and National Lampoon.
Charles' art has been featured in several gallery and museum exhibitions across the nation including two exhibitions in New York City: "Modern Fairy Tales" with Michael Kaluta at the Museum of Comic and Cartoon Art, and Spectrum: The Best in Contemporary Fantastic Art" at the Museum of American Illustration at the Society of Illustrators. In Europe he has shown in Paris, Spain, Portugal, Italy and the UK.
Charles' awards include the Ink Pot, three World Fantasies, the Mythopoeic, two Spectrum Annuals – a Gold and a Silver, two Chesleys, Locus (Best Artist), and two Will Eisner Comic Industry Awards.
---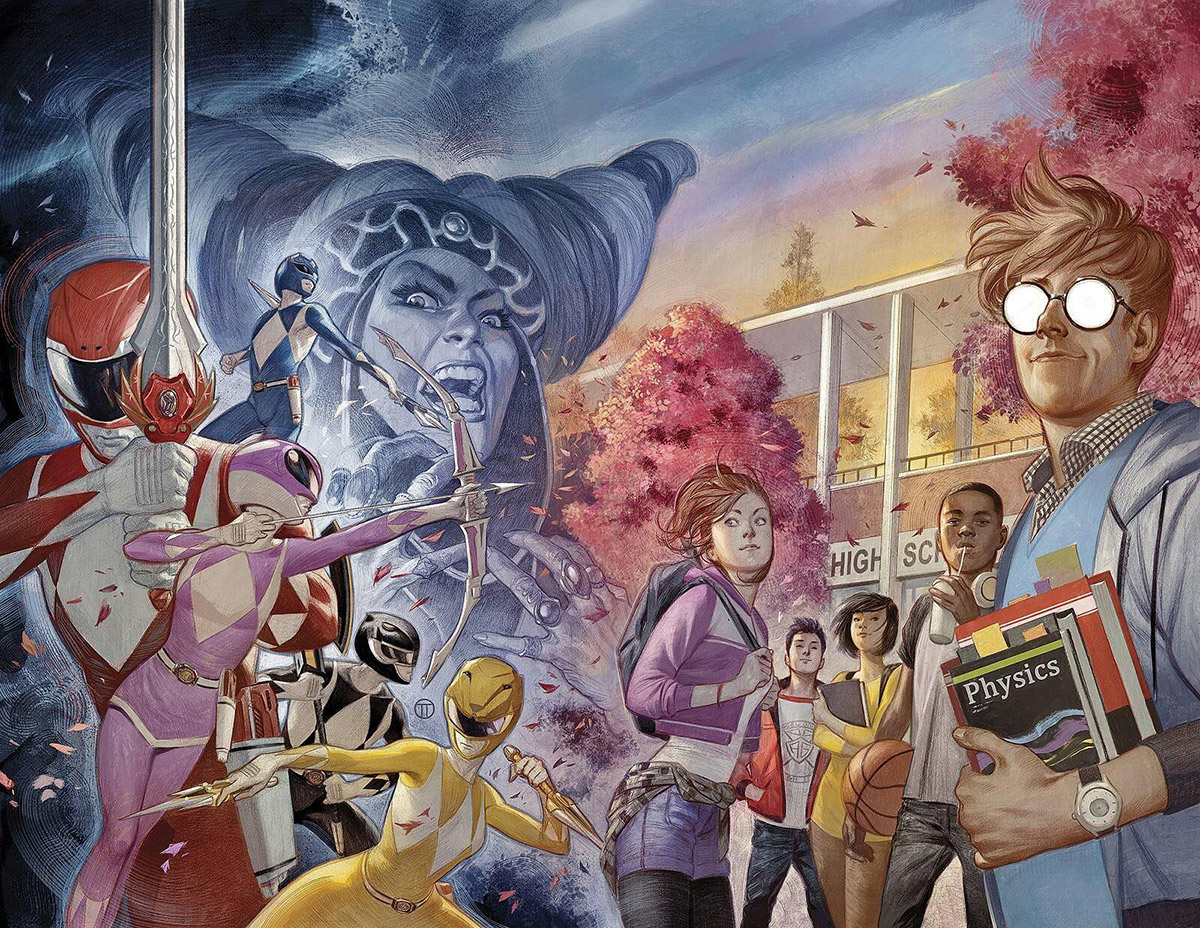 Julian was born in 1982, in Buenos Aires, Argentina, where he currently lives.
Julian got his start doing concept art for commercials and painted backgrounds for animated movies. But in 2009, Julian began doing comic covers for Boom! Studios, and has never looked back. For the past several years, he has been doing covers for companies like Marvel, DC, DarkHorse, BOOM! Studios and Valiant Comics, making one of the most recognized talents in the field.
---
Heather's paintings are the product of decades of observation of people, environments, animals and textiles. Although she was not able to obtain a formal education in art, all her studies of the natural world in addition to the works of great artists including the renaissance masters, the pre-raphaelites of the late 19th century and modern masters have influenced her work in a way she couldn't imagine getting in a classroom.
Themes in her work include religious symbolism, fantasy realism, equine and wildlife, and bold reworking of Disney characters. Her process in painting is constantly morphing as she applies new techniques, but most often consist of a multitude layers of paint and glazes (as many as 20 or so in some cases) to reach the desired depth and detail that dominates her work.
Shared and collected around the world, Heather Theurer's paintings are constructed in the midst of a bustling family with five children in Las Vegas, Nevada. Regardless of the challenges, her art has gone on to get the attention of USA Today and the LA Times, garnered contracts with Disney Fine Art and Fantasy Con, and received recognition and awards from respected organizations such as Art Renewal Center, Artist's Magazine and Spectrum, among others.
---
Jeff began his career in 1993 as a freelance illustrator for many role-playing/collectible card game companies such as Wizards of the Coast, Upper Deck, Blizzard and White Wolf. His work has been exhibited in numerous galleries, and his art and tutorials featured in publications such as: Advanced Photoshop, Expose, and ImagineFX magazines.
Jeff is a Silver Medal Winner in Spectrum: the Best in Fantastic Art and was the 2011 Guest of Honor at GenCon, the longest running gaming convention in the world.
Jeff is very passionate about sharing his knowledge of art techniques through his popular YouTube channel, which currently boasts more than 31,000 subscribers and 1.5 million views. His feature-length art instruction DVD series for Fantasy Art Workshop received rave reviews from ImagineFX Magazine, Video Librarian, and more.
When Jeff isn't creating art for himself or clients, he loves to travel and work out with his wife, with whom he has three children.