by Cory Godbey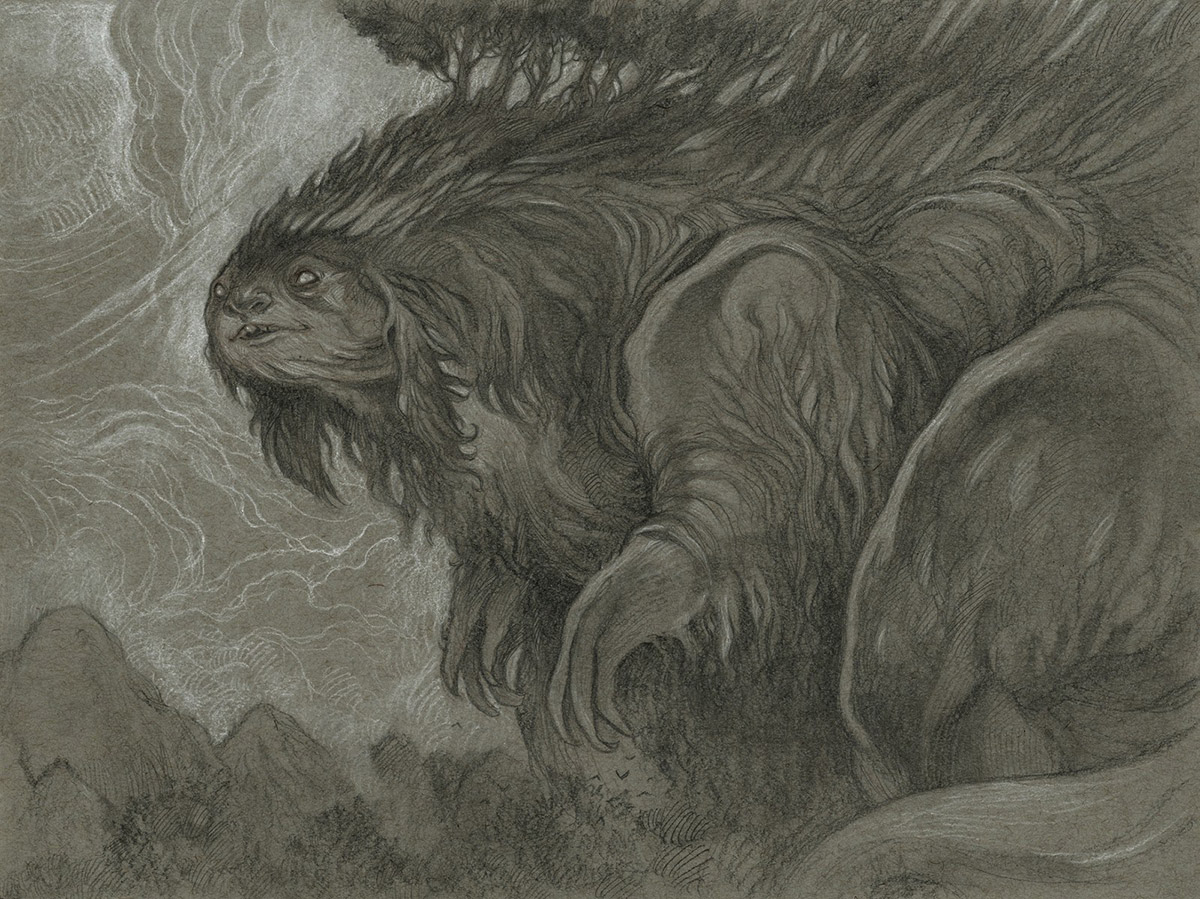 As I've been working my way through my 2017 sketchbook, one facet I'm particularly excited to show is the toned paper and white charcoal drawings.
While I've been putting together yearly sketchbooks since 2008 it's only been since 2015 that I've included toned paper drawings and studies in those sketchbooks. Why only since 2015? I have no idea. I really should have been doing this all along because they are a joy to create.
They are relatively quick to do and when that white charcoal hits the paper they really come to life.
One of these days I'll to do a post on the how and whys of creating annuals sketchbooks on a theme but until then here's a look at some of the finished toned paper drawings from my upcoming 2017 collection. If you're going to be in town for New York Comic-Con I hope you'll stop by and take a look! I'll be debuting the sketchbook and related work at the show in October.
If you, like me up until pretty recently, haven't gotten around to exploring what this medium has to offer, the materials list is nice and simple. Low stakes entry point, well worth experimenting.
I start most all my work with a brown Prismacolor Col-erase. From there I'll lightly work up the drawing switching back and forth between a BiC 0.5 and General's Kimberly 2B. For anything darker I'll go with a General's Kimberly 8B (or 4B). A blending stump can be useful for rendering. Lastly, the white charcoal.
As for paper I usually work with a Strathmore 400 series. I'm sure there are others but this one has always done the trick for me.
And here's a quick look at the progression: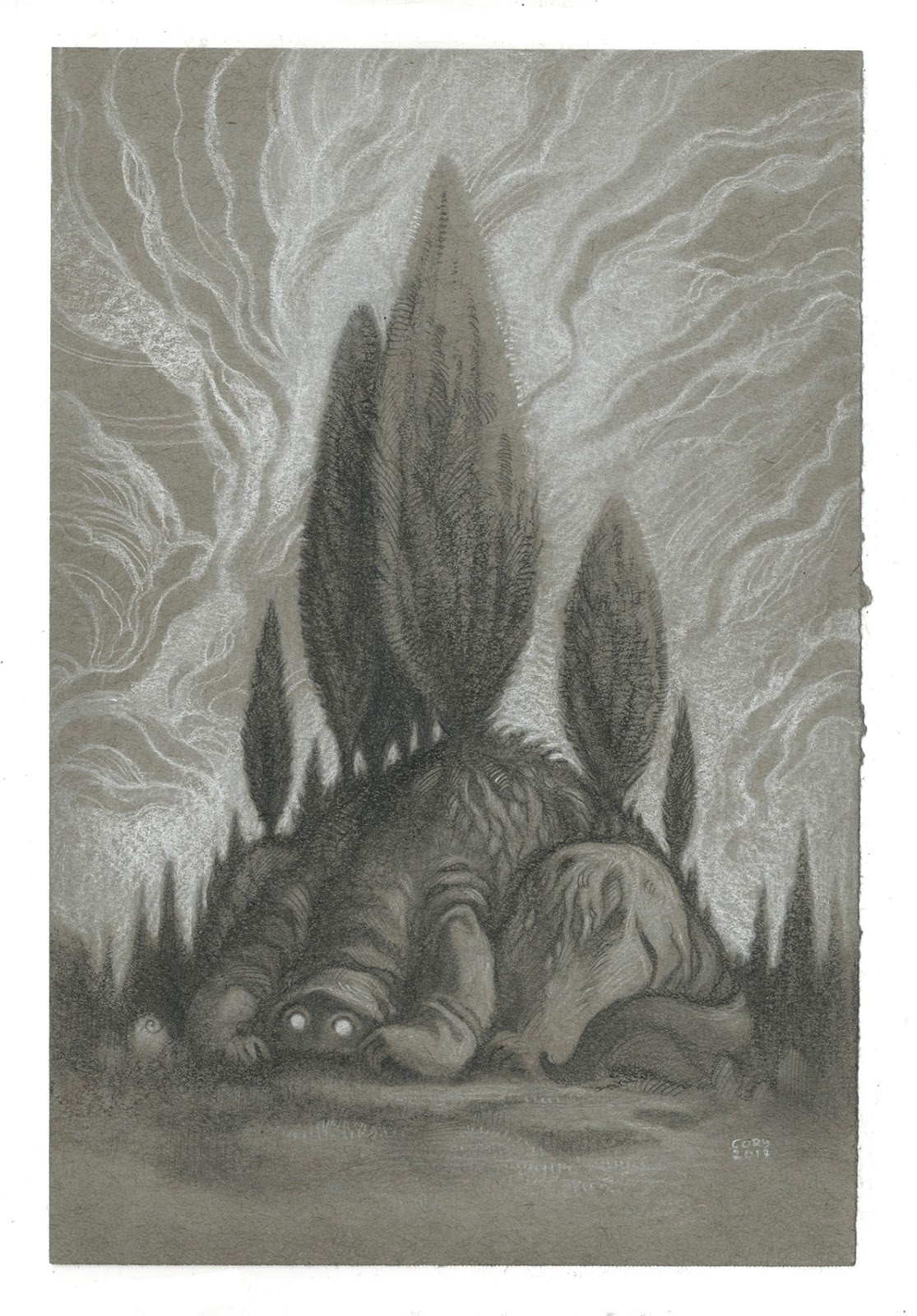 I've found that doing these pieces are great for studies or just taking a thumbnail and working it up into a more respectable idea. This might sound simple and obvious but somehow or another it took me years to get around to putting any real time into the medium. Again, I say all this to say if you, like me until relatively recently, haven't given toned paper a shot, go for it. It's a delight.
These can make for great pieces for collectors and they lend a nice visual variety to a sketchbook.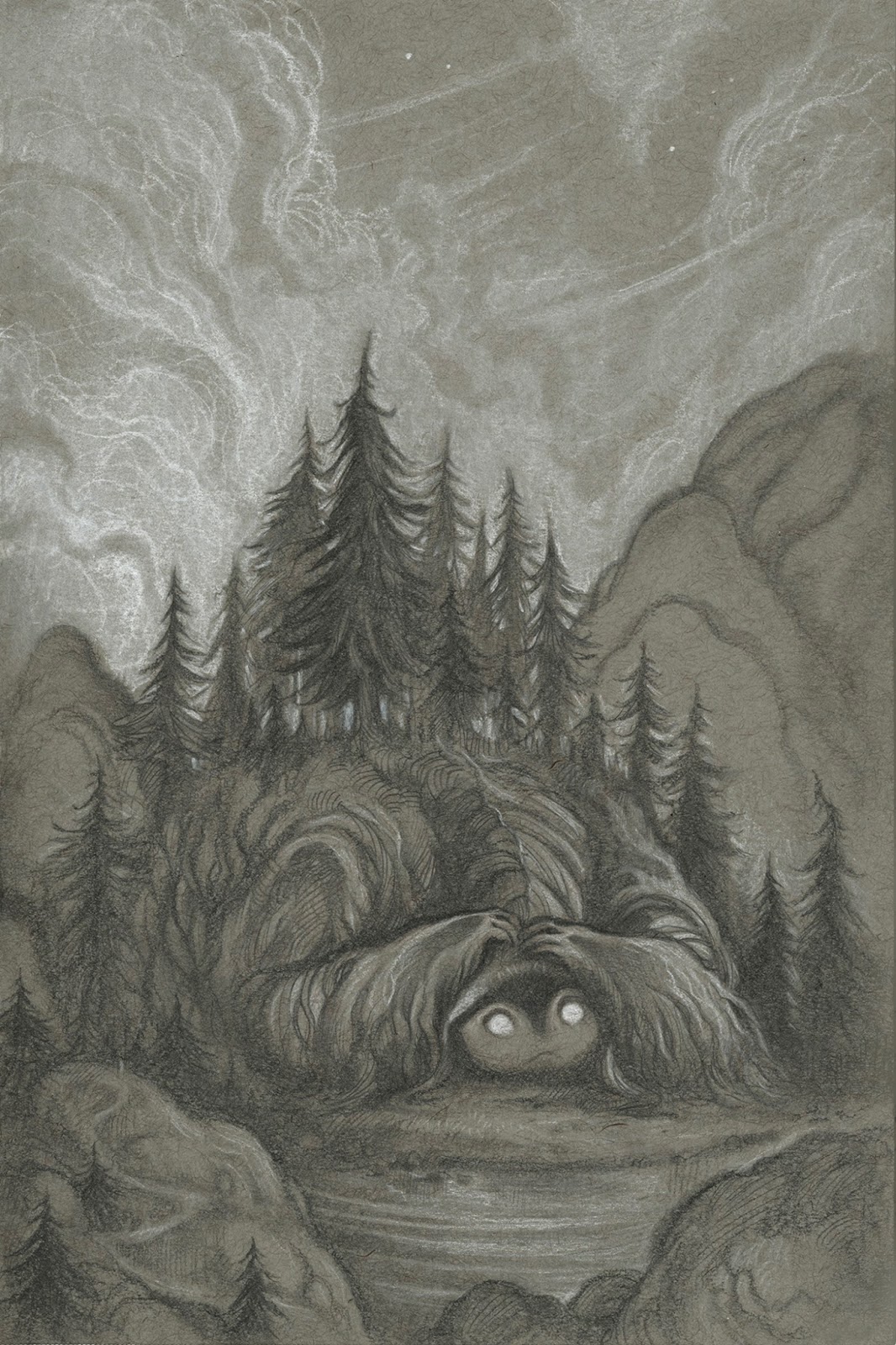 2017 marks my tenth annual sketchbook.
Over the last decade I've gone from collecting random drawings done throughout the year to creating an intentional series on theme. One of the major things I've learned in that time is that by creating a framework for yourself, by creating works on theme, you give yourself a world to explore. It's concentrated development. When you take one main idea, one theme, and turn it around in your mind you begin to uncover new possibilities and directions that you might not have thought of otherwise.
I know that's been the case for me over the last ten year's worth of personal work and toned paper drawings have become an integral part in my creative process.