Creativity at its best – Peter de Sève in his Brooklyn, NY studio.
This past week found me with an excuse to pay a lunch visit to a fellow Brooklyn neighbor and world class creative talent Peter de Sève.  Peter lives just a fifteen minute walk away, and I finally set aside time to scope out his wonderful studio in Park Slope and see what he was up to these days. 
Peter's work has graced dozens of covers of the New Yorker, filled countless pages of news magazines, children's books and novel covers, and may be best known for his highly dynamic and sought after talents on character design for film animation.  If you have seen the films of Ice Age then you have seen Peter in action, especially through Scrap the little squirrel chasing that elusive acorn! That little guy is all Peter.
 A few sculptures which help with turn arounds and character consistency.
After sitting down for lunch, Peter was gracious enough to provide a tour through his amazing objects d'art hanging about the place. From contemporary illustrators, to blue-chip fantasy artists, to historical cartoonists, Peter's walls display a collection worthy of a museum. That is actually a fact, for the American Museum of Illustration at the Society of Illustrators will be hosting just such a showing of Peter's collection at a forth coming exhibit in 2018.
Thus those of you who enjoy the appetizer tastes of what you are seeing in these jpgs, will get a chance for a full five course dinner and view many of these works in person!
The Wall of Creative Development – this is within arms reach of Peter's drafting table where the magic takes place.
The Great Wall – Mike Mignola (Hell Boy), Heinrick Kley, George Harriman (Krazy Cat), Moebius and more!
Peter loves to surround himself with inspiration, from the art on the walls to hundreds of books ranging from historically vague artists to contemporary blockbuster 'Art of the Film' collections.  He taps into what makes the old images work and speak to us across the divide of time while weaving issues and narratives that reflect the mindset of our current pop-cultural waves of thinking.  
 One foot in the past, the other stretching into the future.
What every collection needs, a beautiful Frazetta study.
Check out these beautiful oak antique drawers, filled with a warehouse worth of pencils. Peter certain loves to draw.  And draw a lot!

A few of the large number of contemporary fantastic sculpts inhabiting nearly every horizontal surface in the studio.
I think I spotted a Red Nose Studio's sculpture on the right side of this shelf!
Did I mentioned Peter loves books?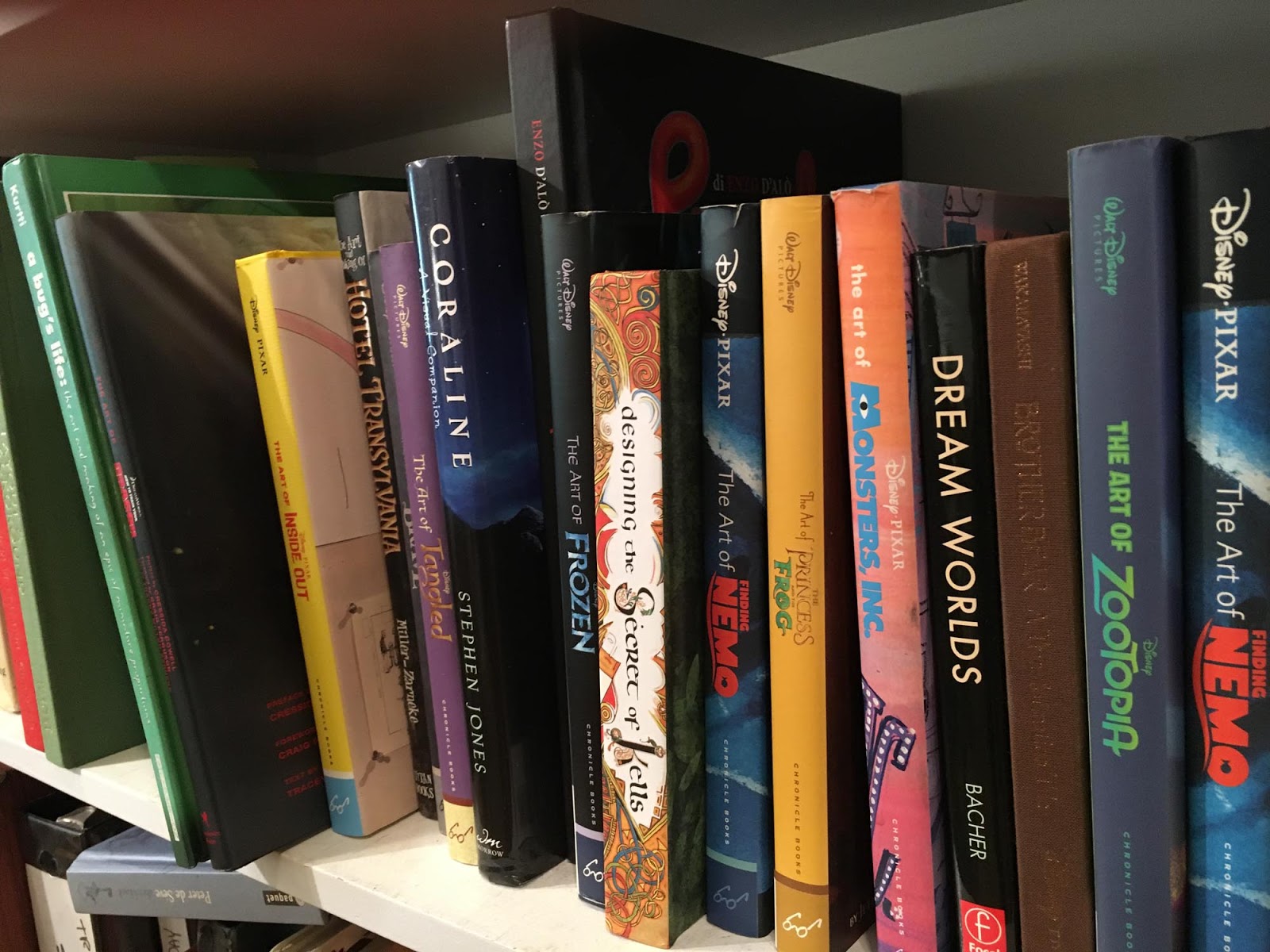 The Old and the New – Kung Fu Panda posing next to original sequential pencil sketches for Walt Disney's Fantasia dancing hippos.  One wonders where Peter's feet will land him next.
Peter allowed me to post this new piece in a series he is working upon related to Mythologies and Harpies.  Killer draftsmanship, design and narration.
Closing this visit out is a live 'fly on the wall' view of Peter working…
[youtube https://www.youtube.com/watch?v=aDw0nyDqX-k]
Thank you Peter de Sève for allowing me into your home and for share this wonderful lunch visit with Muddy Colors!
Donato