Aron Wiesenfeld has been amongst my favorite artists for quite some time now. A fine artist by trade, his work has a strong illustrative quality, evoking a great sense of mood and narrative. His slightly distorted figures, which are likely rendered from imagination, help skew his pieces into the arena of the 'uncanny valley', giving his work a dream-like and often unsettling quality.
The majority of his works are painted using oils on canvas, varying in scale from small to quite large depending on the piece. If you are interested in learning more about Aron's thoughts and processes, there are a number of interviews with him available online, but this interview here focuses on a lot on some of the more technical aspects of Aron's work methods, and seems geared to an artistic audience: http://jonathanlevineprojects.com/aron-wiesenfeld-juxtapoz-magazine/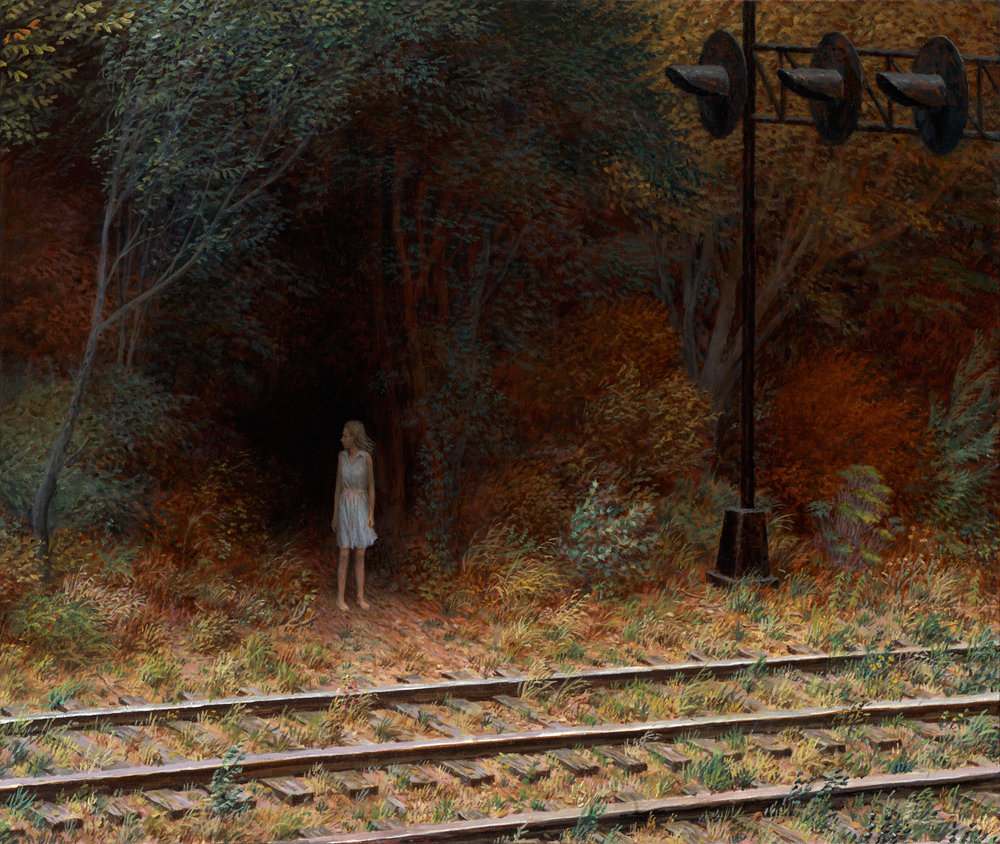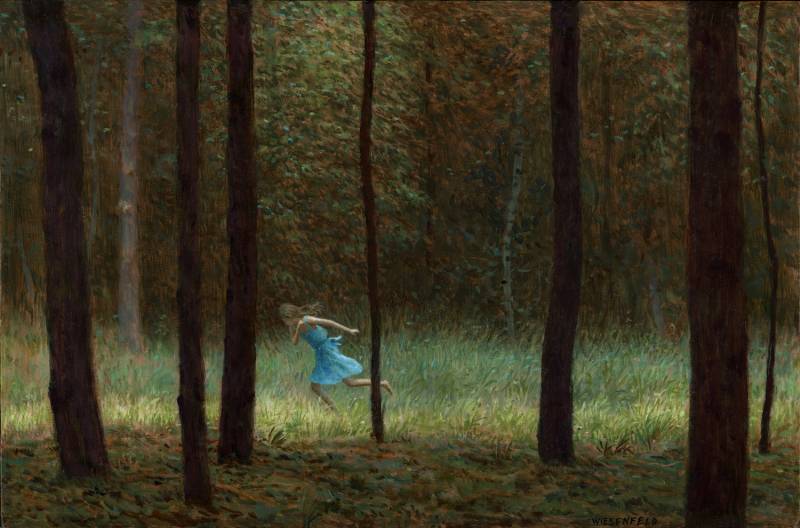 Although I am a huge fan of all of Aron's work, his charcoal and graphite drawings hold a special place for me. The simplicity of Aron's compositions, and his wonderful ability to create a believable sense of space are on full display in his drawings. There is something about stripping away the complexity of color that makes these images all the more eerie and evocative to me.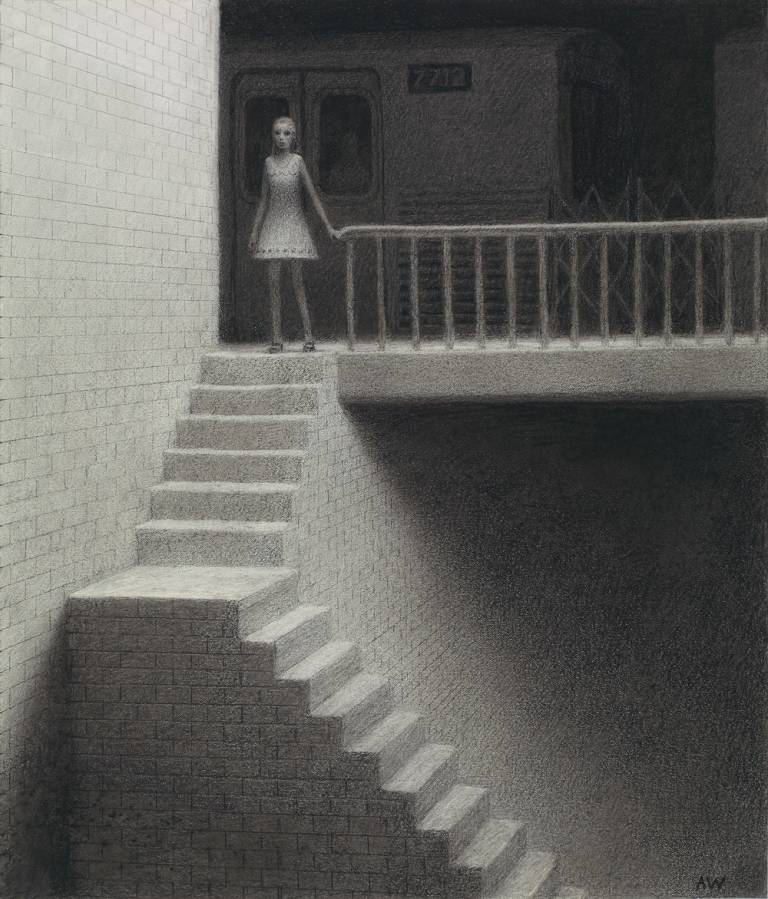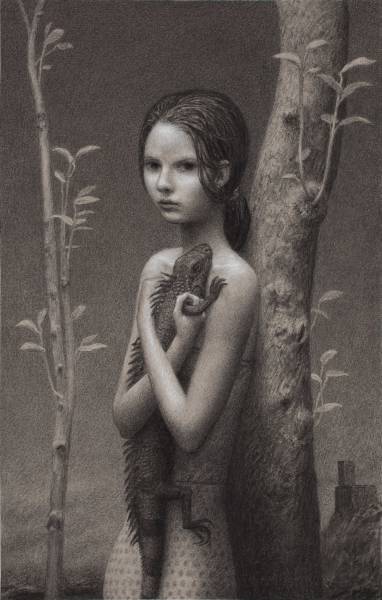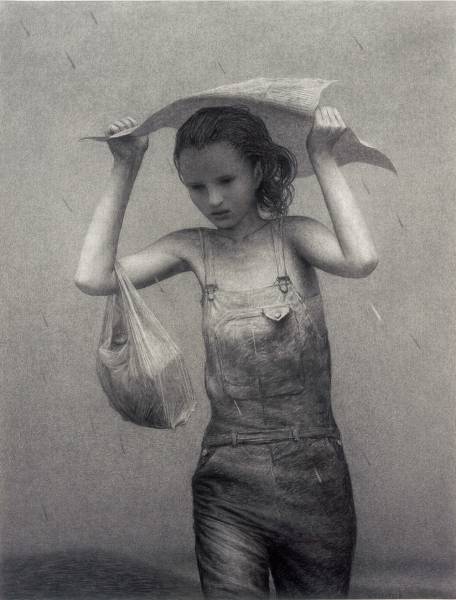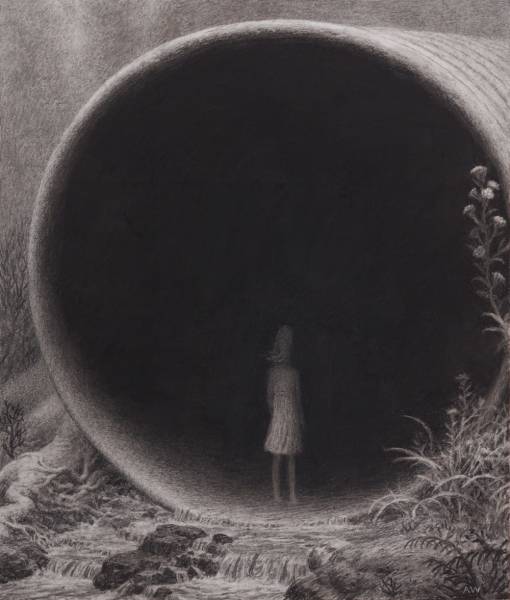 If you want to see more of Aron's work, consider picking up his art book 'The Well'. The book is oversized at 12 x 12 inches, and is more than a hundred pages, showcasing the majority of Aron's work up to 2014. You can get a copy for yourself right here: https://amzn.to/2ChLgat
---
Aron Wiesenfeld's artwork has been the subject of eight solo exhibitions in the U.S. and Europe, and has been a part of over 50 group shows. Among the publications his work has appeared are Juxtapoz, Hi-Fructose, Art In America, and The Huffington Post. His work has been in a number of museum shows, including The Long Beach Museum of Art, Bakersfield Museum of Art, and The Museum Casa Dell'Architettura in Italy. His paintings have been used for covers on dozens of books of poetry, including "The Other Sky", a collaborative book project with poet Bruce Bond. In 2014 a large monograph of his work titled "The Well" was published by IDW Press. He was recently named one of the top 100 figurative painters by Buzzfeed.
Aron was born in 1972. He attended Cooper Union School of Art in New York, and Art Center College of Design in California. Four of his solo exhibitions have been at Arcadia Contemporary, and the gallery continues to represent his work.