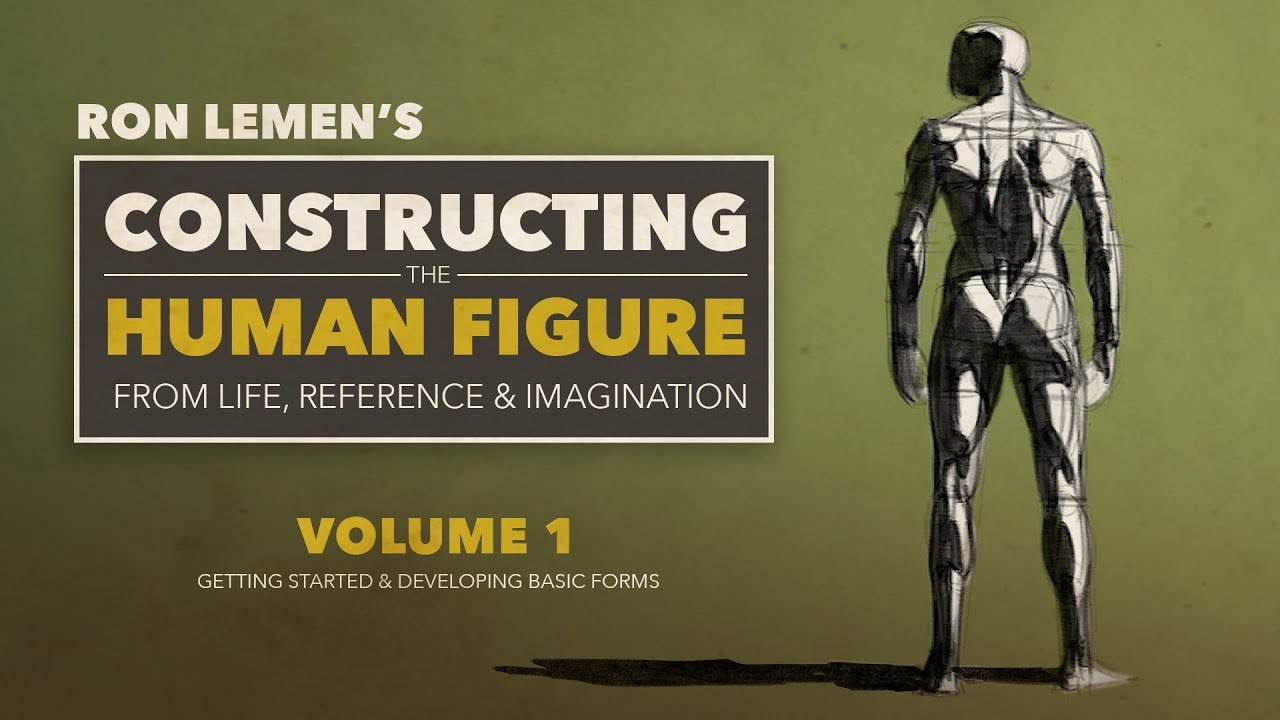 Ron Lemen's previous Muddy Colors video "Drawing the Figure from Imagination" has long been one of our best selling videos. Unfortunately, the 2 hour live demo format we were doing at the time barely allowed Ron to scratch the surface of this complex subject. We have been talking with Ron about doing something more comprehensive ever since. We are really excited to announce that that day is finally here!
This month's video is "Constructing the Human Figure" with Ron Lemen, the first volume in a series in which Ron walks you through this incredibly comprehensive overview of constructing the human figure from life, reference and imagination. This first installment covers the creation of a believable anatomical mannequin through the use of proportion, simple forms and perspective.
Volume 1 Chapters:
1. Intro
2. Exercise 1
3. Exercise 2
4. Exercise 3
5. Skeleton Part 1
6. Skeleton Part 2
7. Skeleton Part 3
8. Armature Part 1
9. Armature Part 2
10. Armature Part 3
11. Armature Recap
If you want to check out this incredibly informative video for yourself at a special discounted price, just sign up for our Patreon any time before the month's end. Subscribers can stream this video for as little as $5!
More info about this video, and sign-up details can be found on our Patreon page right here: https://www.patreon.com/muddycolors
Don't miss out, sign up today!