I received a new studio tool for Christmas, the AFMAT Long Point Sharpener.
I have had my eye on it for a little while after seeing what it can do with charcoal pencils, even softer leads. It can put a very long point on the pencils, with a slight curve to them that makes for a really wonderful drawing point. It can handle standard pencils as well and even Prismacolors, though the fit is tight.
The sharpener has two options, the standard point which is longer than a typical pencil sharpener and the long point, which is very long. It doesn't put a needle tip on it, but it does give you are very long, tapered point that you can very easily bevel or point with sandpaper or just a few swipes across your paper.
My primary use for it will be sharpening General's Charcoal and Chalk pencils. I use them for life drawing and also to do preliminary drawings for paintings. The charcoals sharpen really well and I don't get much breakage. Maybe 1 out of 10 times do I have the tip break. The white chalk pencils are a little softer and it does seem like they tend to break a little more, but still very successful.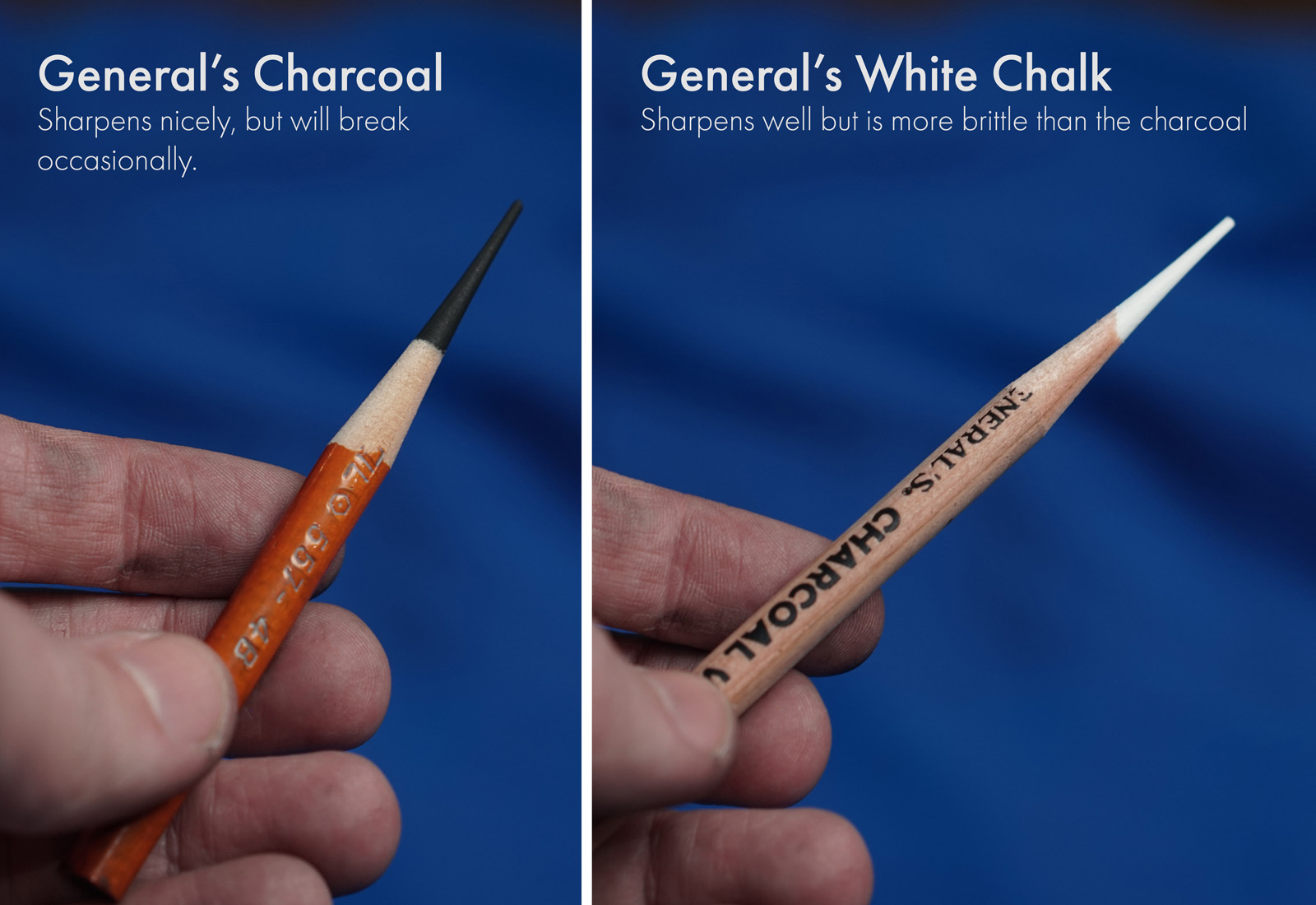 It cannot accommodate the larger diameter charcoal pencils though, like Conte Charcoal Pencils. Normal graphite pencils work really well and Blackwings are tight, but fit well.
Switching between the standard and long-point is very simple. You just rotate the top to change between the two. To empty the reservoir of shavings, you just twist the lid itself and it opens up for easy dumping. I will say the first time I went to empty it the lid was very stubborn!
The unit is chargeable and the four lights on the front show how much charge it holds and when it is charging.
The power adapter allows you to plug it in to a USB port, charge it and use it wirelessly, or add batteries.
The build quality isn't in the 'buy it for life' category, but it also doesn't feel overly cheap. I think it will hold up to regular use for years. I hope so, because the one downside is the price. It is a bit more than I would want it to be, but it works so well and saves me the time of sharpening my charcoals with a utility blade, that I think it is worth it. If you are interested, you can find it on Amazon.