Igor is an old project that I've recently revived as a collaboration with my friend Dave Carr. It started almost 20 years ago when I was working and living in LA. Igor was originally made to be an animated TV series, and I had wanted it to be done in 3D, as 3D was just starting to be the new thing in animation. I had tried it with a couple different writers, but it never quite got off the ground.
While the original title was Igor, it isn't actually about the Igor we know from Frankenstein. I had explored the idea of this Igor being a distant cousin that lived in a castle in Scotland (with some connection to Frankenstein's castle). But he's not that bright, and starts experimenting with Frankenstein's formulas on animals and the result is expectedly catastrophic.



The joy and creativity in this project is about the creatures that Igor – or a character like him – might have created. They're bizarre and comedic mishaps, and each gives so much opportunity to explore and play.
I got introduced into 3D printing from a friend of mine when I was exploring possible items for Kickstarter tiers a few year ago, and started thinking about what could be fun to do as vinyl figures, which I'd seen many artists do at Comic-Con over the years. So as I was exploring old drawings, Igor resurfaced, and I began to think about how much fun the characters could be done not just as toys, but as part of a children's story. When I brought the project idea up to my show assistant, student and friend Dave Carr who also comes from an animation background, next thing you know we started collaborating to see where we might take the characters.


We've started by turning these character sketches into something more concrete and usable, with the idea that we could approach them from different angles – one being toys, and the other a children's book (and maybe, the animated tv series it was originally intended to be). From there, we hope that the story will evolve from that in a natural fashion.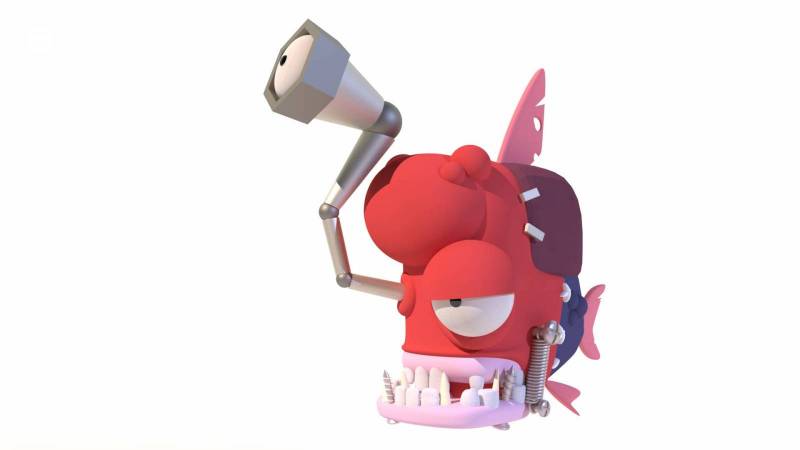 When I started to work with Dave on Igor, It was very important to me to have his artistic input and see how he would read the sketches and bring it to a 3D model. I was also very curious to see what new ideas would come up out of this process. I was delighted when Dave came up with the denture for the piranha which is a detail I did not imagine.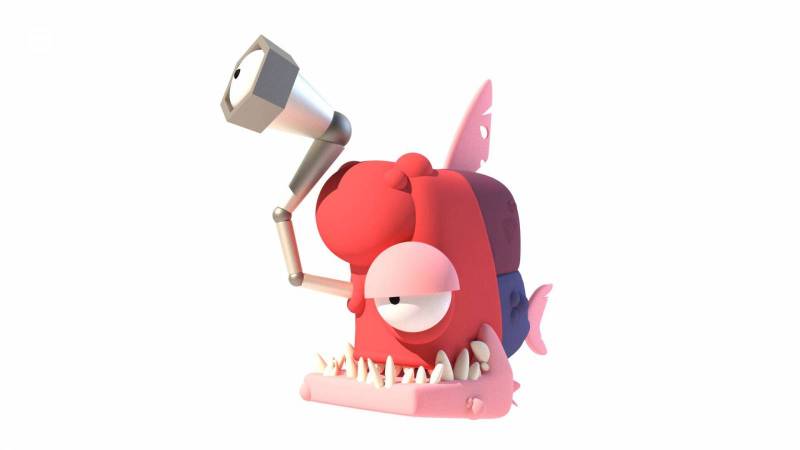 It's been an absolute delight to work with a collaborator on this project, and I am excited to see where it goes next. I learned early on as an art director how important it is to create space for each artist's' own expression on a team, rather that being inflexible and dictating a particular vision. The more freedom there is to explore outside your own influence, the more surprised you can be by what takes shape. I'm excited about the current, and possible explorations into making this project a reality, in whatever it becomes.