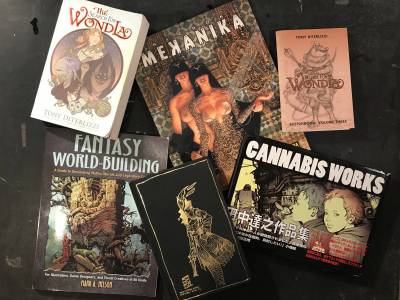 Right off my bookshelf, here we have five kick-ass world builders for you to check out! I have many books. Some I keep for the drawing technique. Some I keep because of great design or how well they move paint around a surface. I have loads of movie concept books. Game concept books. Books that have many artists working on the same thing. But these books I keep for the singular minds that created them. These are folks who conceive entire new realities with their brains, not just singular images. Often from the ground up, literally.
Tony DiTerlizza- Wondla: The series (Simon and Schuster)
Where do I even begin with Tony DiTerlizzi? A pure visionary. From his work on Dungeons and Dragons, through to his work on Wondla, there is just no stopping the creative genius that this man is. And you folks only see the tip of the iceberg. Tony is one of my best pals, lives right down the street, and I have spent much time diving through his flat files of art. But the thing about Tony that gives him a leg up on many world builders, is that he doesn't have 'world builder's disease'. Which is the syndrome so many of us have, when we spend years working on a world, down to the plant ecosystem, but what we often fail to do is tell a good story within that world. So, as much as Tony is a world builder, he is a story teller above all. Lucky for him (and us), he has the ability to visualize that story for us all to see.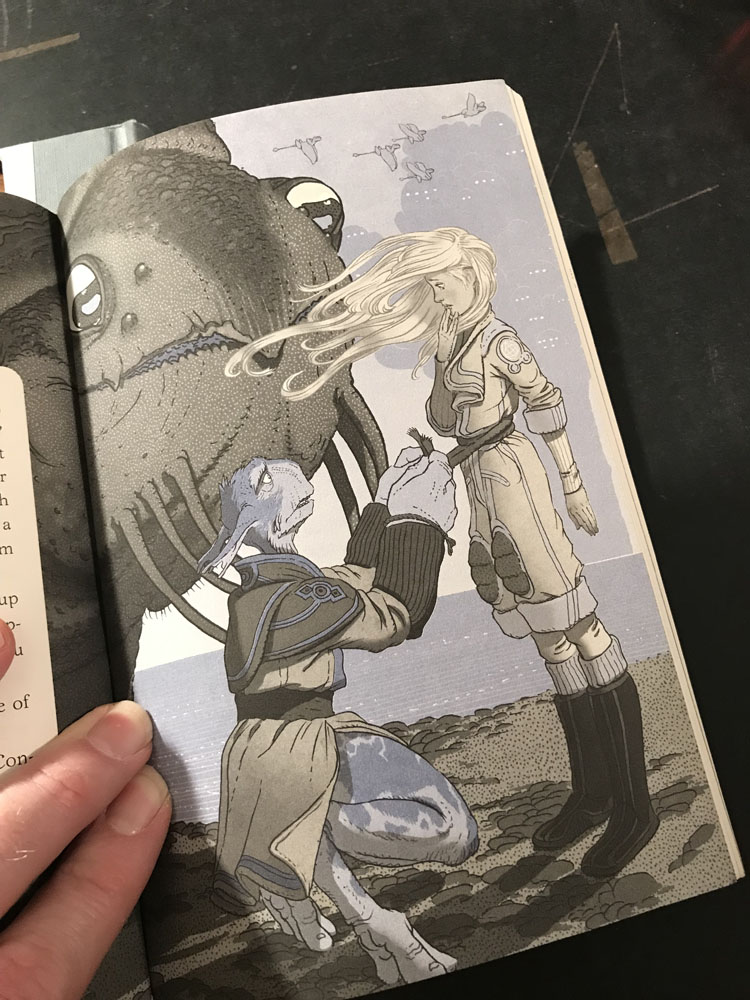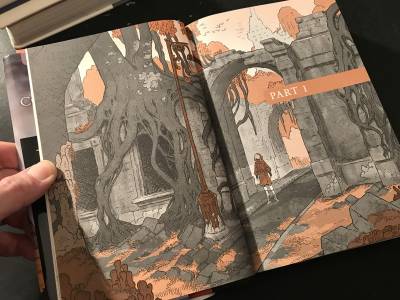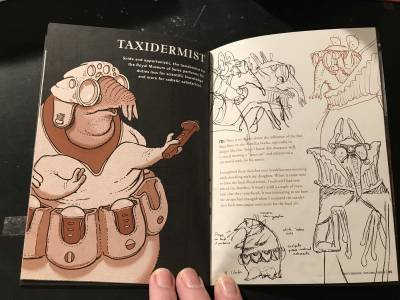 Tatsuyuki Tanaka- Cannabis Works (STYLE- Asuka Shinsha)
You know a world builder is hitting the mark when we feel as if we could breath the very air in his /her drawings. That is certainly the case with Tanaka. After I look at this book I feel like I've been out in the garage and need to take a shower.
Sean Andrew Murray- Sketches Book 02 (Kickstarter)
I have had the pleasure of holding one of Sean's physical sketchbook in my hand. It is a wonder to behold. And will really make you question if you are putting enough thought into anything in your life. I am surprised Sean isn't breaking the designs down to the very atoms that create the spectacular inhabitants of his world.
Chichoni- Mekanika (Norma Editorial)
Bit of a throwback here. I purchased this Chichoni early in my career. And though his illustrations don't necessarily come from the same story, they all look like they came from the same world. And being a texture junky myself, such a technique was impossible to resist.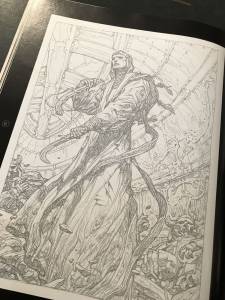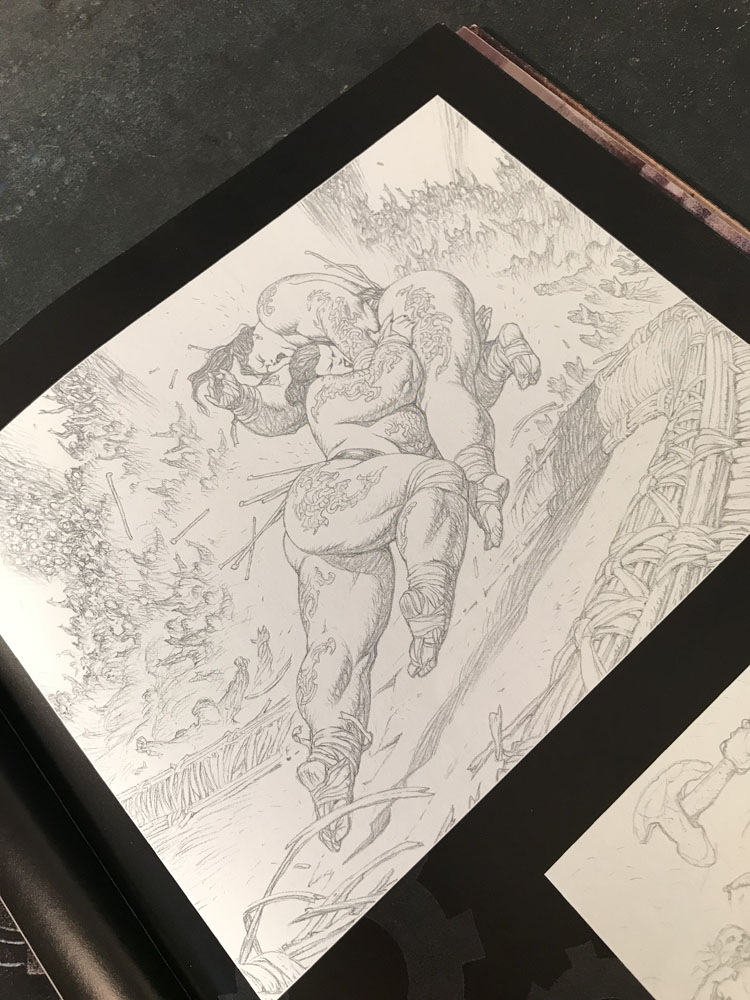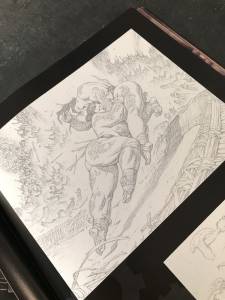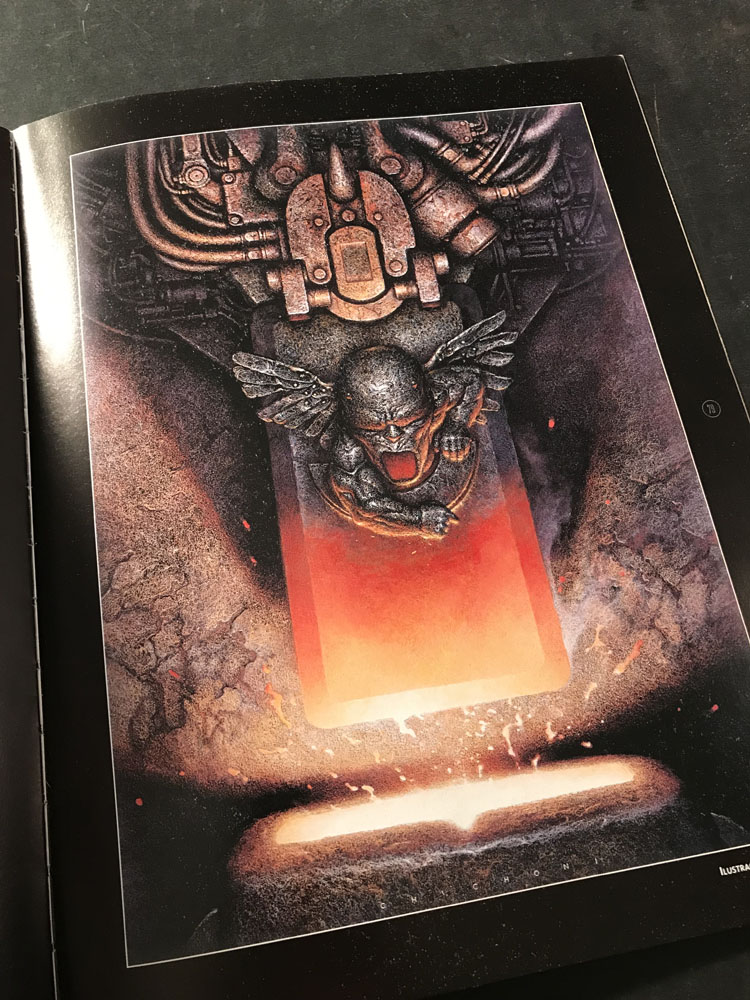 Mark A. Nelson- Fantasy World-Building (Dover Books)
My most recent addition, Mark Nelson literally wrote the book on World Building this year! But rather than take us to one specific world, Mark, the spectacular draftsman and long time teacher that he is, teaches us how to build our own worlds.