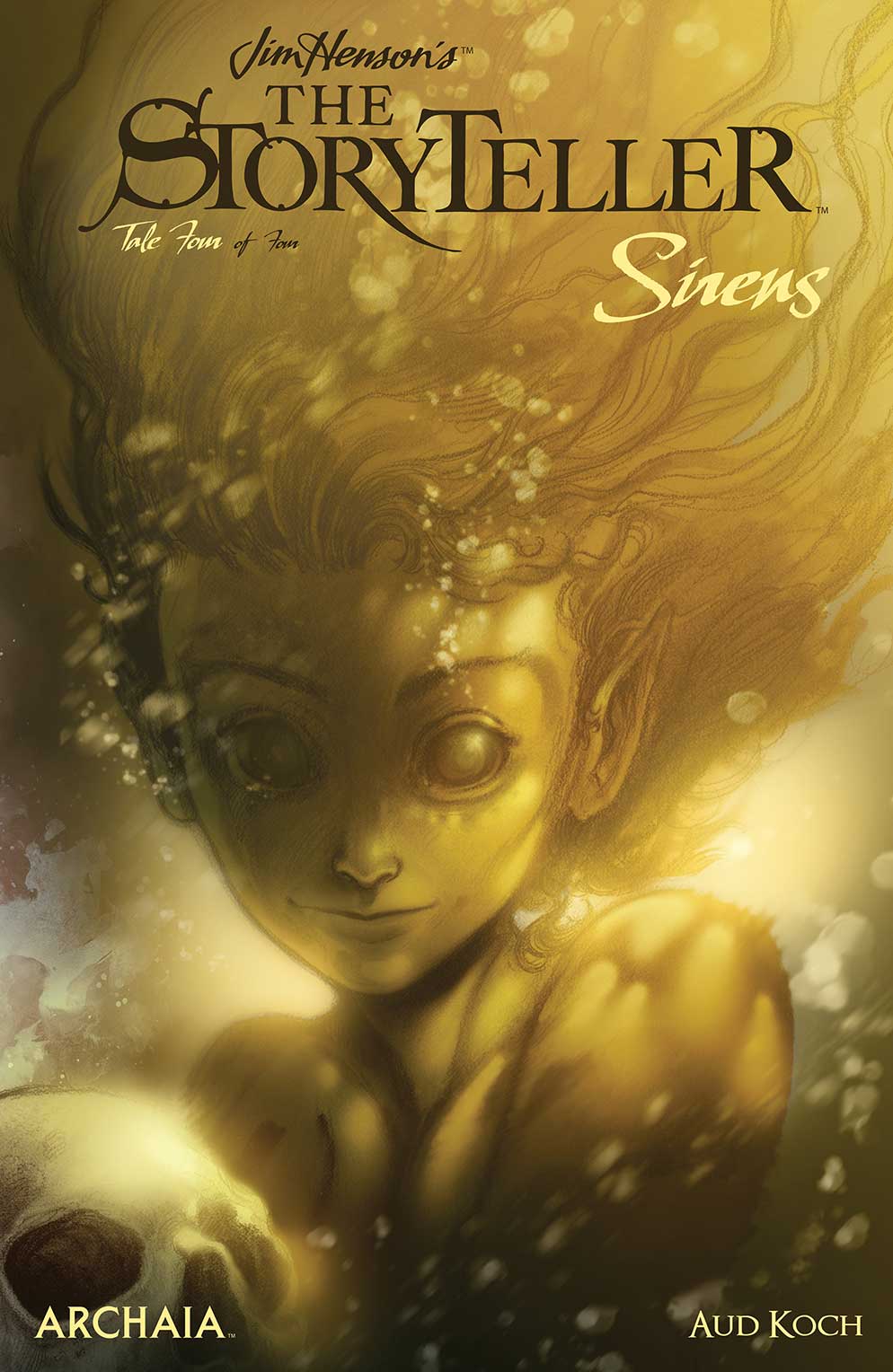 Couple months ago, back in April, I brought you a look at the first in a set of four interlocking cover for the Jim Henson's The Storyteller series. Well! The final one just came out and I thought it worthwhile to look back at the collection as a whole and the particular challenges for creating a set covers.
For a refresher, that initial post is here along with some background information on the Storyteller comic series and the original TV show.
Best case scenario for putting together one oversized piece with the goal of using it across four covers would be to do the whole thing at once, wouldn't it? My project calendar wouldn't allow that, though, so I had to budget time do one cover at a time with most of the overlapping elements.
The idea and sketches were approved so I had a road map, of course, but it was up to me to figure out exactly how to do all that and make everything work once cropped and printed.
Each issue features a unique story so planning the individual mermaids fell into place easily, they're all based on their respective stories. After some thought and scribbling, what parts would overlap, one cover to another, seemed to present themselves. I kept it a little simple for myself, mostly relying on rock or background elements to do the work of overlapping.
I set up one main file where I would do most all the work. After I'd drawn and painted the figure and whatever parts would bleed over, I'd drop them in and do a little more work towards smoothing things out and ensuring everything felt cohesive. I'd refer you again to the first post if you'd like to see what the separate figure and elements look like.
Here's a look at that in-between stage. You can get a feel for the layout and where things are headed. For this screenshot I removed the background layer (which did double duty as "underwater" on the first cover and "sky" for the second) to help show how things work.
Month to month, I'd do the next characters and plan for the overlapping parts.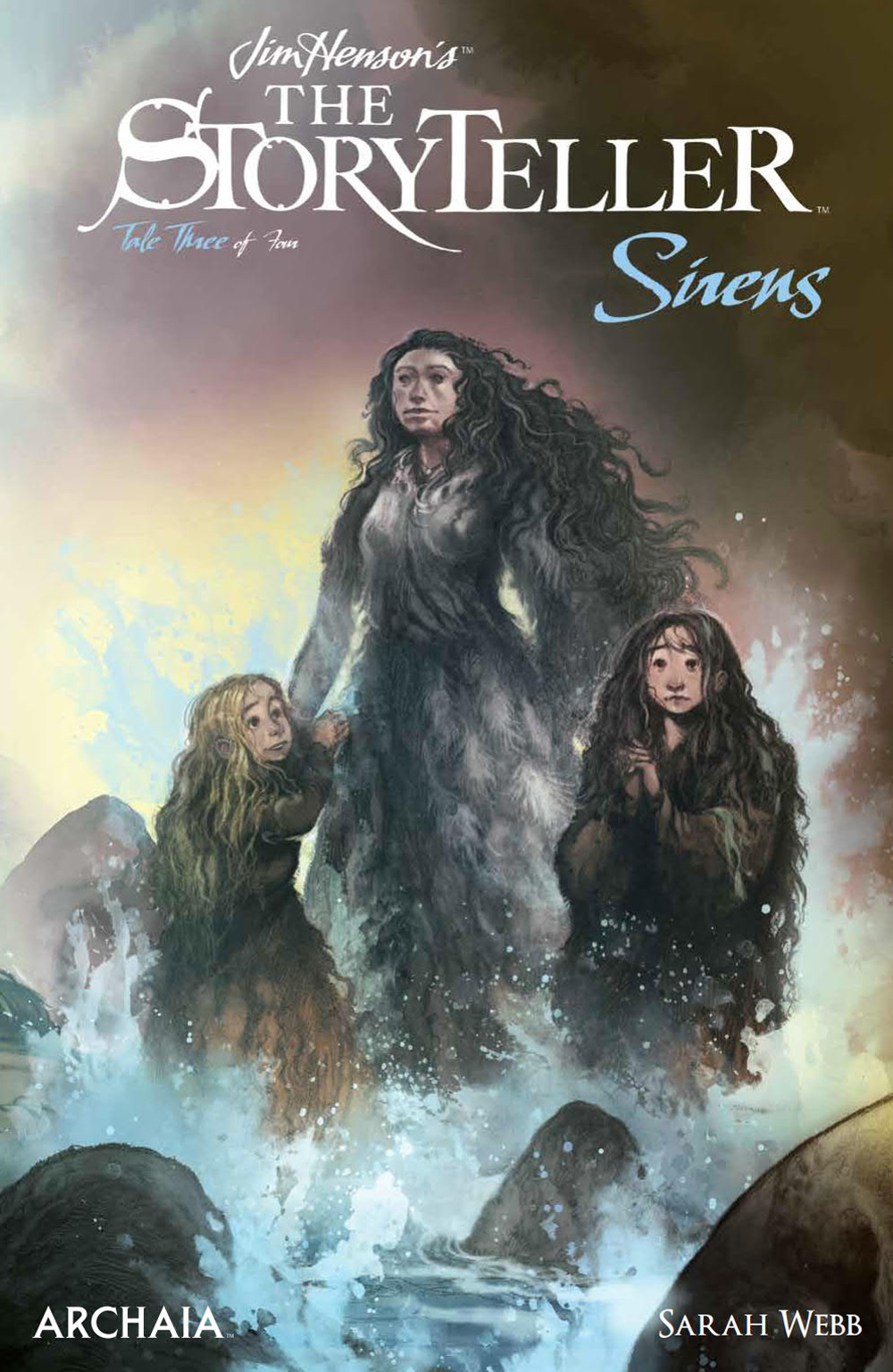 Here's a .gif I made to show the process of putting together the final cover in the set and how I went about integrating it with the adjoining cover.

All said and done, the four covers together do their job! I'm pleased to see them all working well.