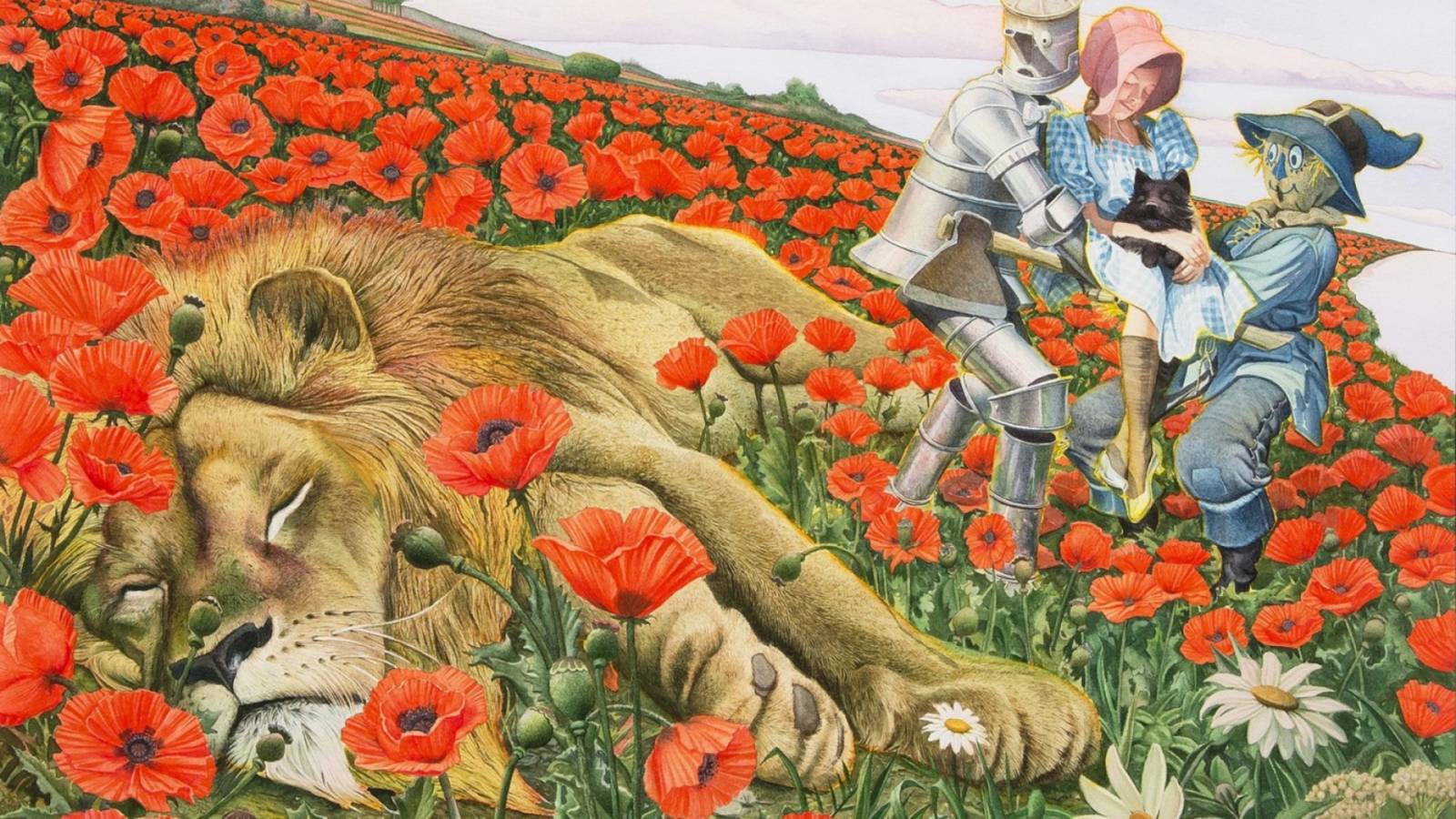 Another great illustrator passed away the same week that Mark English left us: Charles Santore [1935-2019].
Upon his graduation from the Philadelphia Museum School of Art, Charles was drafted and served in the U.S. Army; when discharged he returned to his Philly where he began his career as a commercial artist. He quickly established himself with advertising agency work and eventually began painting book covers and editorial illustrations for various magazines, including the Saturday Evening Post. Among his high-profile magazine covers, he created more than 40 covers for TV Guide, which featured his portraits of celebrities. When The Running Press approached him to illustrate a new edition of The Classic Tale of Peter Rabbit and Other Cherished Stories Charles embraced the role of children's book illustrator and never returned to advertising. "An advertisement runs in a magazine today," he told Communication Arts, "and someone wraps fish in it the next day. With a book, you know it's going to be around."
For the rest of his career Charles produced beautiful paintings for such titles as The Wizard of Oz, Alice's Adventures in Wonderland, Snow White, and Paul Revere's Ride: The Landlord's Tale along with works by Aesop and the Brothers Grimm. He also wrote several picture book of his own, including William the Curious: King of the Water Lilies and The Silk Princess. Charles' last picture book, Jabberwocky, is scheduled for spring 2020.
Running Press Kids creative director Frances Soo Ping Chow, who worked with Charles for over a decade, expressed his appreciation following the announcement of his passing: "Charlie Santore was an artistic treasure in the industry. He created worlds that were familiar but elevated them beyond the scope of our imagination. Each extensively researched and composed illustration was created with an eye to detail that was uniquely his. His lighting, reminiscent of Maxfield Parrish, enveloped colorful characters with lush atmospheres to create stunningly beautiful landscapes. Charlie will be greatly missed by everyone who had the honor of working with him."
Below is a video interview that was filmed around the time of his exhibit at the Woodmere Art Museum in 2018 that is both thoughtful and entertaining: enjoy.