In today's post, I'd like to share a short video of an #Inktober illustration I've been working on. For this video I am focusing on the watercolor aspect of the painting. I am working on hot press watercolor paper and painting with Turner Artist's Watercolors. In the video am working in a traditional manner in the vein of Arthur Rackham or Edmund Dulac.
Rough Concept Sketch. Graphite Pencil on Bristol
Tight Transfer Drawing To Hot Press Paper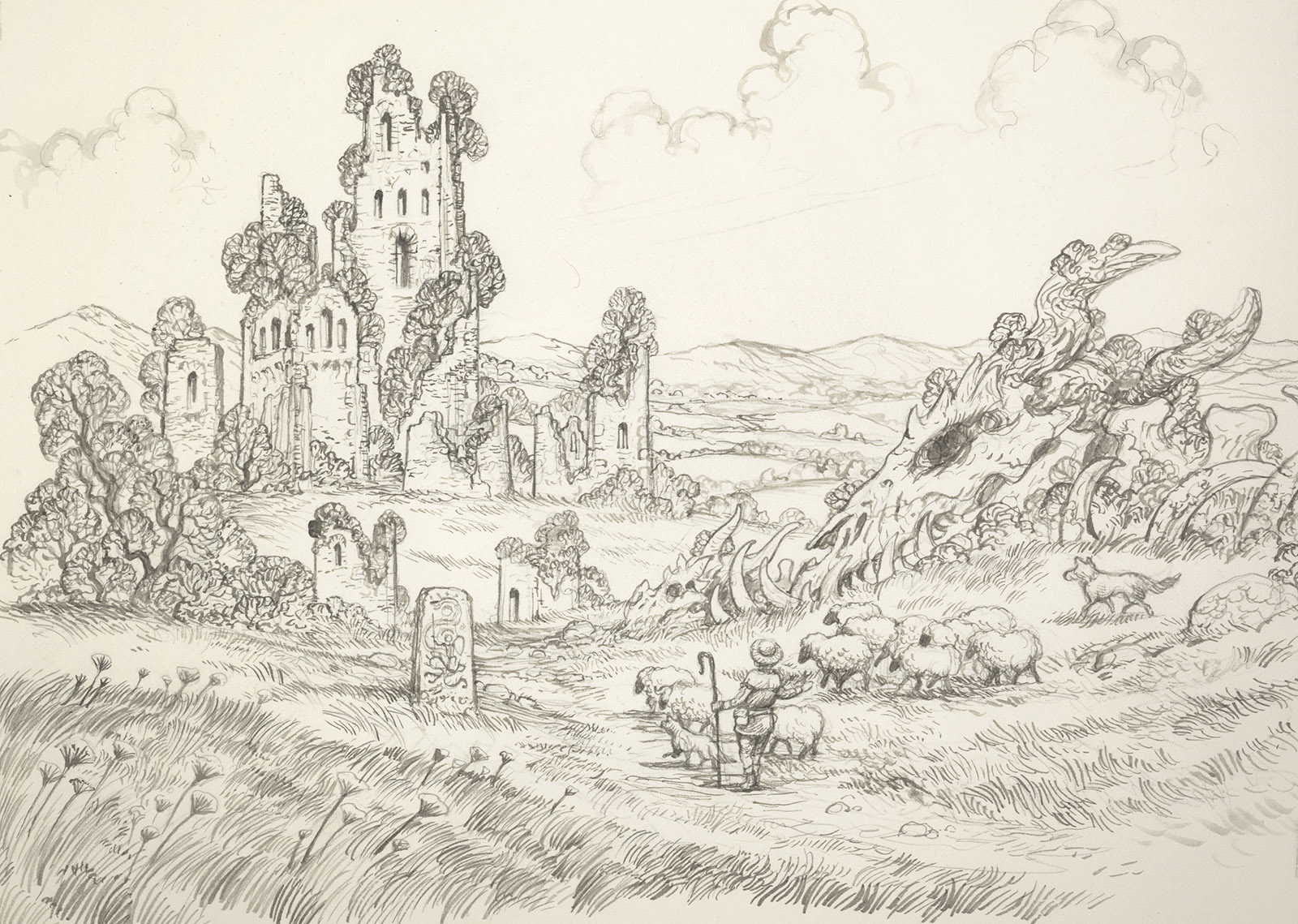 Waterproof Ink
Final Ink and Watercolor
This was my first use of Turner's Artist's Watercolors, and I have to say, I was very impressed. They were provided by Jerry's Artarama for this article and they were great to work with. If you have ever worked with Daniel Smith watercolors (which are one of my very favorites) they felt a lot like that. They also offered a lot of colors I hadn't worked with before, like Maya Blue and Turner Maroon. They created very subtle blending and some really excellent blossoms and granulation when I wanted them. I look forward to working with them in the future!
Special thanks to Jerry's Artarama for providing the materials for this painting!