Born in Roxbury, Massachusetts, Charles Dana Gibson attended the Art Students League in New York, studying under Thomas Eakins and Kenyon Cox.
Peddling his pen-and-ink sketches, Gibson sold his first work in 1886 to Life magazine, a New York-based magazine filled with short articles and illustrations. His works appeared weekly in the popular national magazine for more than 30 years. He quickly built a wider reputation, with his drawings being featured in all the major New York publications, including Harper's Weekly, Scribners and Collier's, and multiple books of his own creation.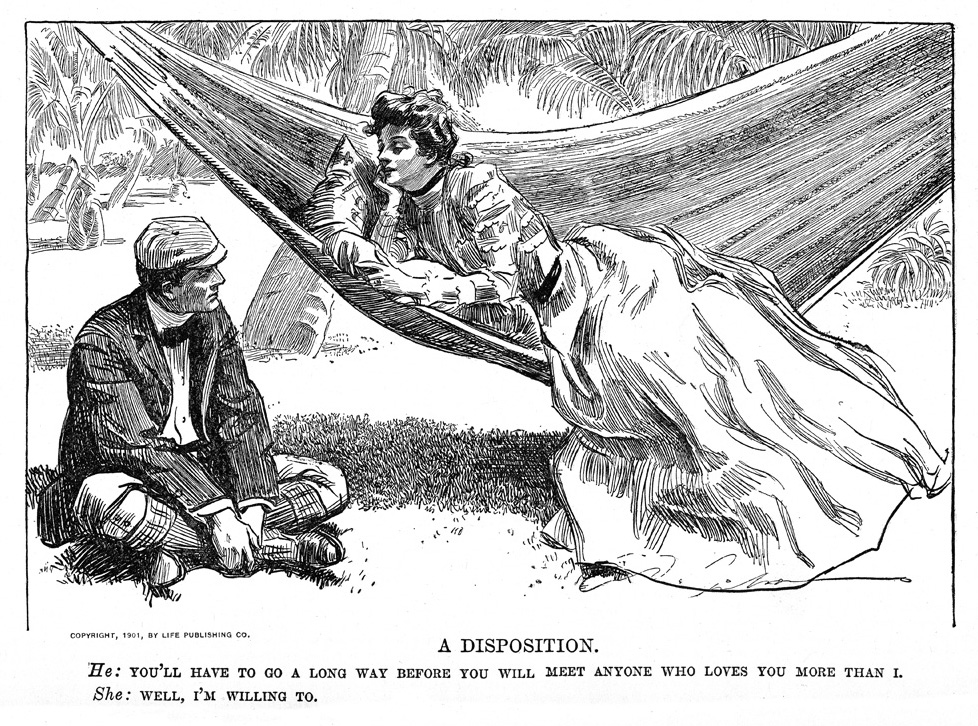 Despite being immensely prolific, Gibson's greatest achievement may have been his influence. Gibson's name is still remembered for its association with the icon he created, the "Gibson Girl." This idealised, refined upper-middle-class woman became so popular that she was featured in stage plays, and her face was printed on a variety of merchandise of the era. The 'Gibson Girl' image was so influential that women actually styled themselves after Gibson's fictional creation. Rather than modern fashion guiding Charles' drawings, it was his drawings that guided fashion. In particular, his affinity for depicting flamboyant coifs on his women set the hair trends of the era.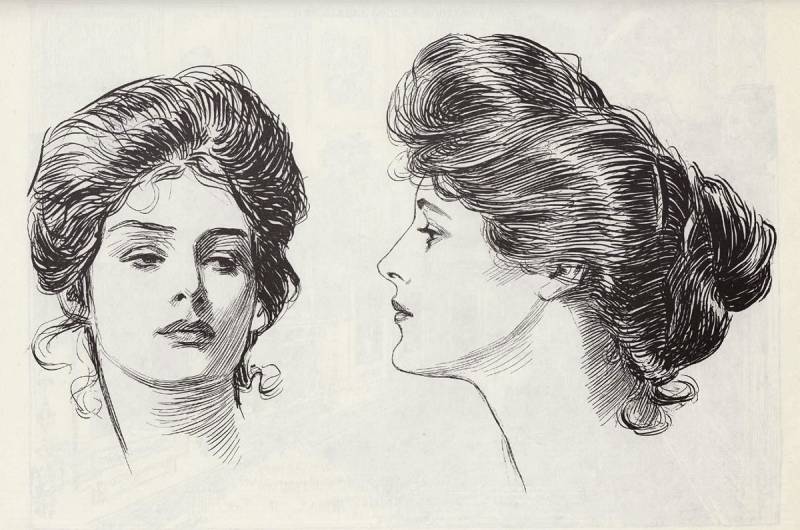 This incredible influence and status made Gibson the highest-paid illustrator of his time. In 1904 Gibson accepted a contract from Collier's Weekly, which paid him $100,000 for one hundred illustrations over four years, an absolutely immense amount of money at the time. His affluence actually allowed him to own an island off Islesboro, Maine, which came to be known as 700 Acre Island. His stature in high-society was so great, that the Gibson Cocktail is actually named after him.
In addition to illustration, Gibson also did a lot of community building. Gibson was the very first President, and one of the founding members, of the Society of Illustrators in New York City. He formed and became head of the Division of Pictorial Publicity under the Federal Committee of Public Information. Through this program, prominent illustrators were recruited to design posters, billboards, and other publicity for the war effort during WWI.
His involvement with publicity during the war led Gibson to eventually become the owner and editor of 'Life' Magazine, the very same magazine which first hired him, further solidifying his status as a cultural icon and influencer.
Click on the thumbnails below to view a high-resolution gallery of Charles Dana Gibson's work:
Here is a short documentary that helps explain some of the impact Gibson's creations has on modern American society: