Last week I had the opportunity to fly to Paris for four days. This is not something I'm used to doing, jetting off to the City of Lights, but this was for work and when you're an artist, this kind of work is the reason we love our livelihood.
Since there wasn't much time to explore everything about the city, Irene and I made specific plans of what to see.
The Musee d'Orsay was at the top of the list. Even though we explored the museum thoroughly on our first trip, we felt a return was a no-brainer. They do change the arrangement and display of paintings from their collection, so it makes it a must-see for any illustrator. Some of my 'roots' as a painter seem to be there.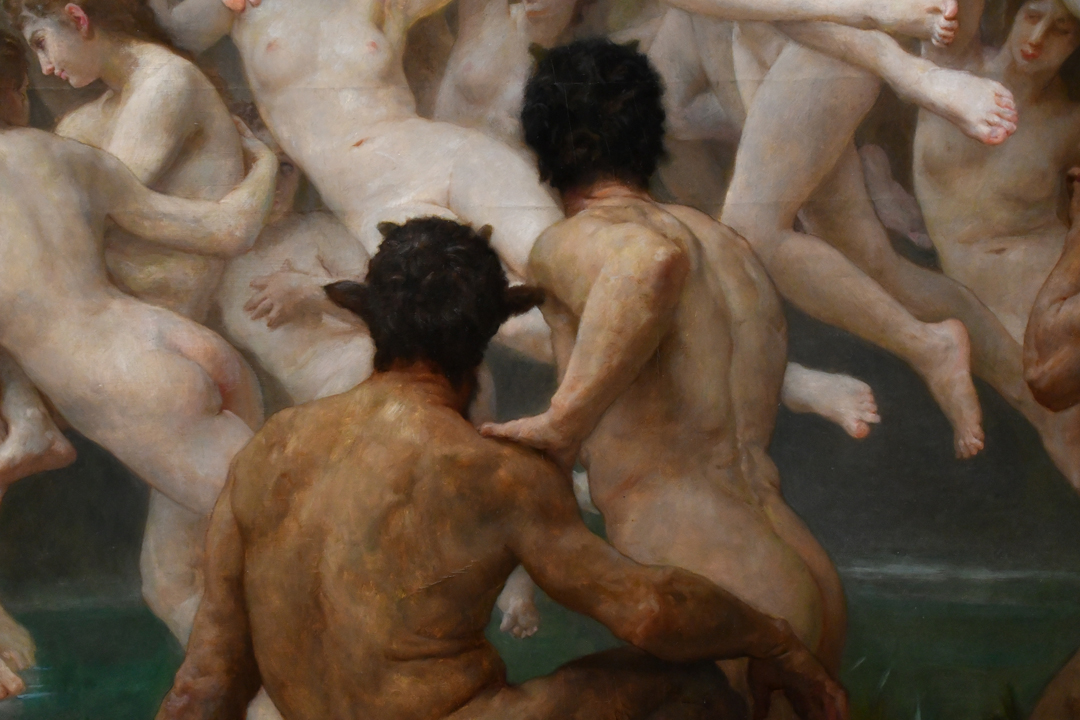 This gigantic Bougereau is overwhelming in skill. Even looking at the photo now, I want to go back again to study his color. Not that I'll be painting floating nudes anytime soon…
A great example of minimal color by Hammershoi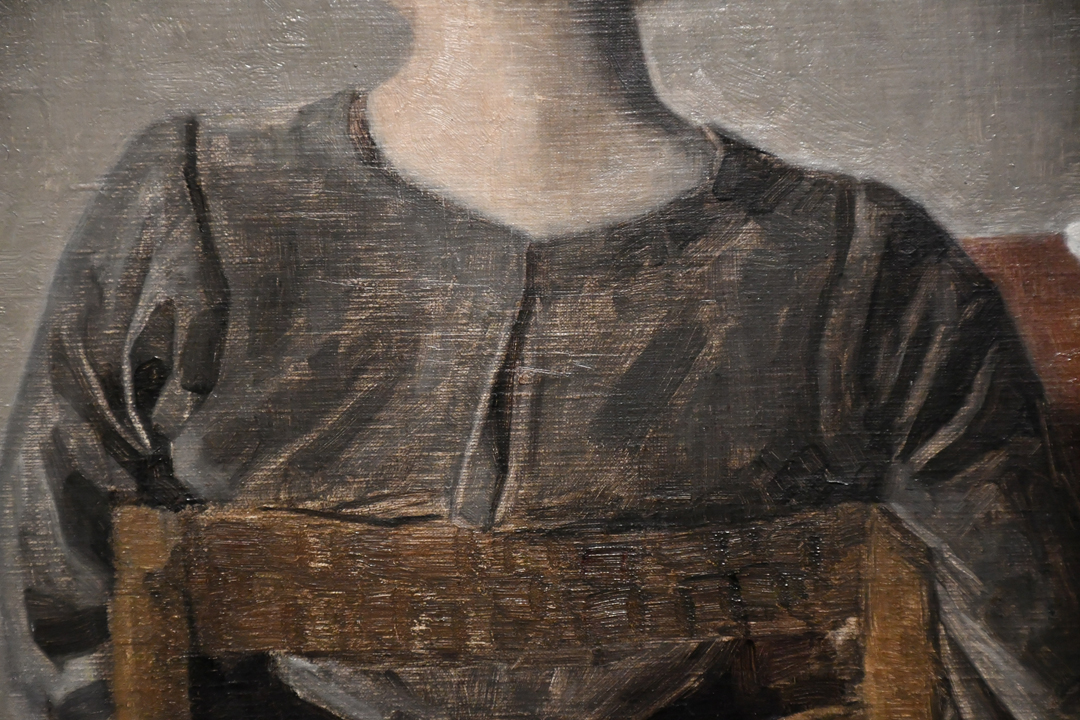 Love this detail of the brushwork from Hammershoi
This study for a ceiling piece by Dubufe was wonderfully loose
The d'Orsay is full of great pieces like this one by Marianne Stockes
Such a wonderful sculptor, Pompon edited the shapes of the bear to its essential forms.
A lion by Pompon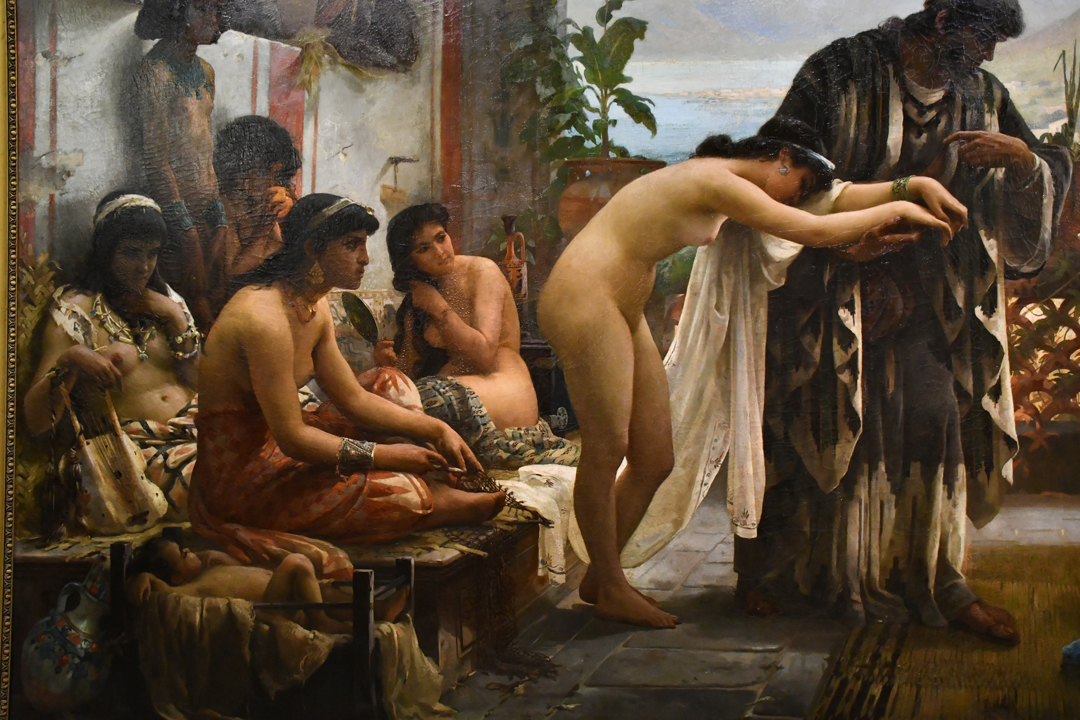 A close-up of a Giraud
Love this one by the Belgian artist, Alfred Stevens
This time though we weren't able to find the Winslow Homer painting, "Summer Night." And I'd forgotten that the influential polar bear sculpture by Julien Pompon was there, even though it's so big, we walked right by it.
We missed getting to the catacombs on the last trip, so this time we bought tickets online and passed right by the long line waiting to get in.
It's creepy. No, really. It's so creepy you can't believe how creepy and yet, entirely fascinating. Think you're special on this planet? The catacombs will change your mind about that. The cemeteries in Paris filled up so much at one point in the 1700's that they were spilling over with cadavers. Bones pouring out of the ground. Long and wild story short, they started putting the bones in the tunnels of the limestone quarries beneath the city.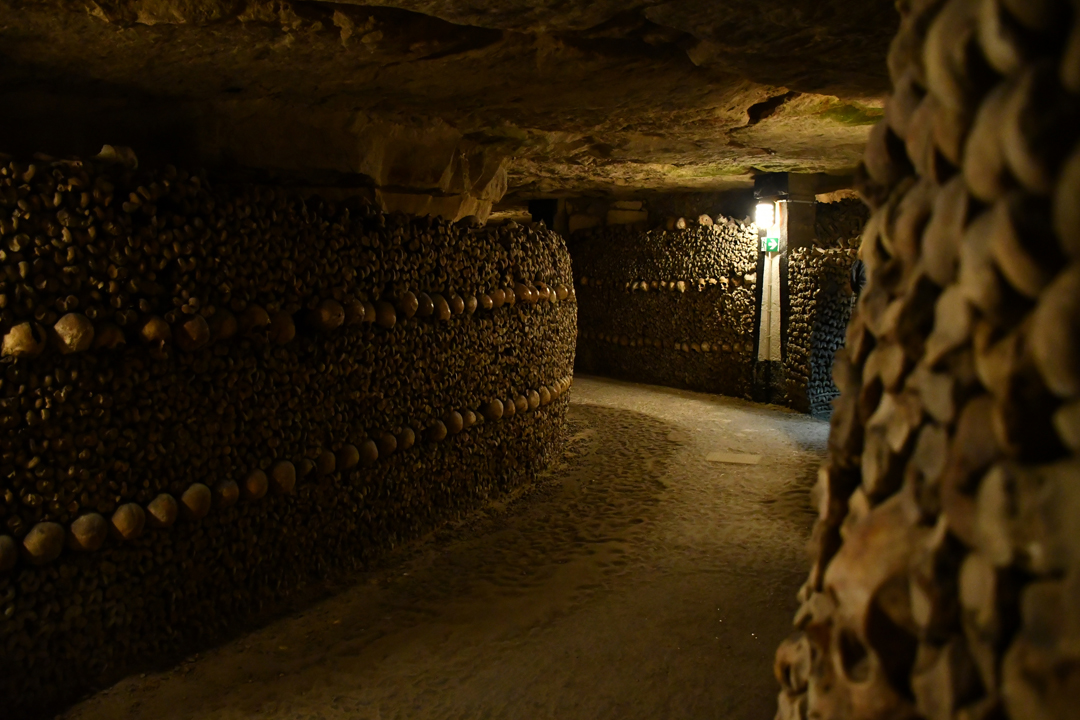 Sixty meters down, six million human souls are piled under there. Organized and stacked in creative ways. That may be part of the creep of the place, but also the fascination. As you can tell from the shots, that means twelve million femurs. Yeah. And even the guy that took care of the place is down there…somewhere.
Walking the city is incredible. One moment you're admiring artisans' efforts on a window, and the next you come across the apartment windows where Picasso painted Guernica. Then turning a corner expecting to see a small street of bistros and you're suddenly visually overwhelmed by something like this government building. It's massive. Like Louvre massive. Statues of well-known Parisians stand high in haute stances looking down on you. I wondered if any artists had been honored up there, and then I saw Gerome, with his palette.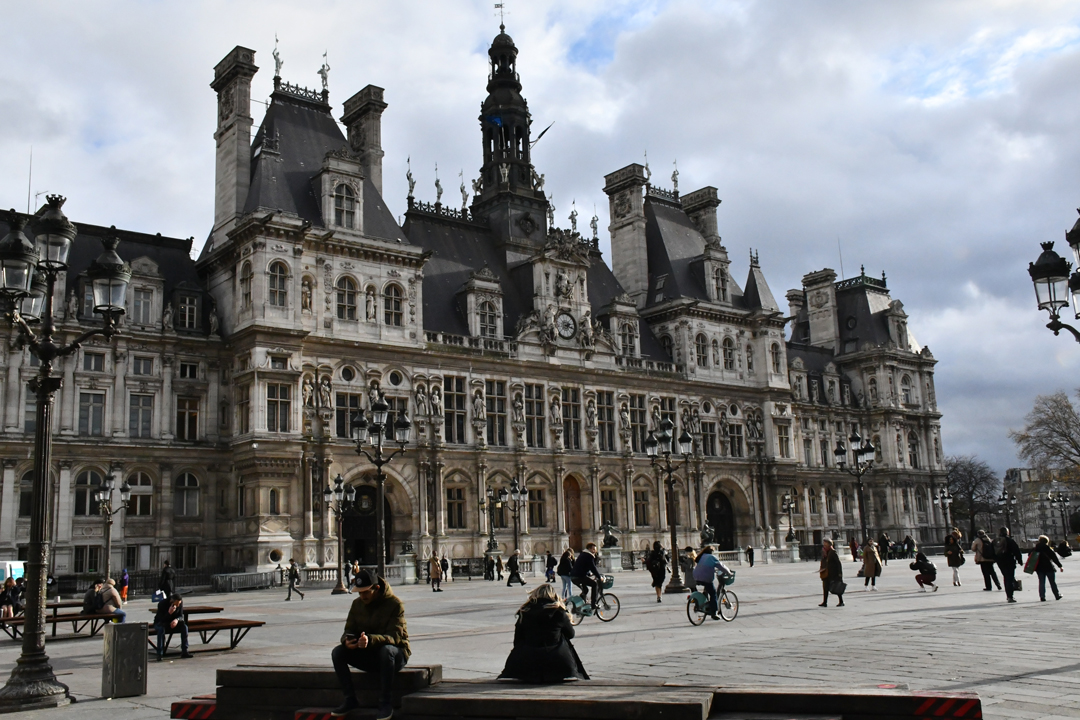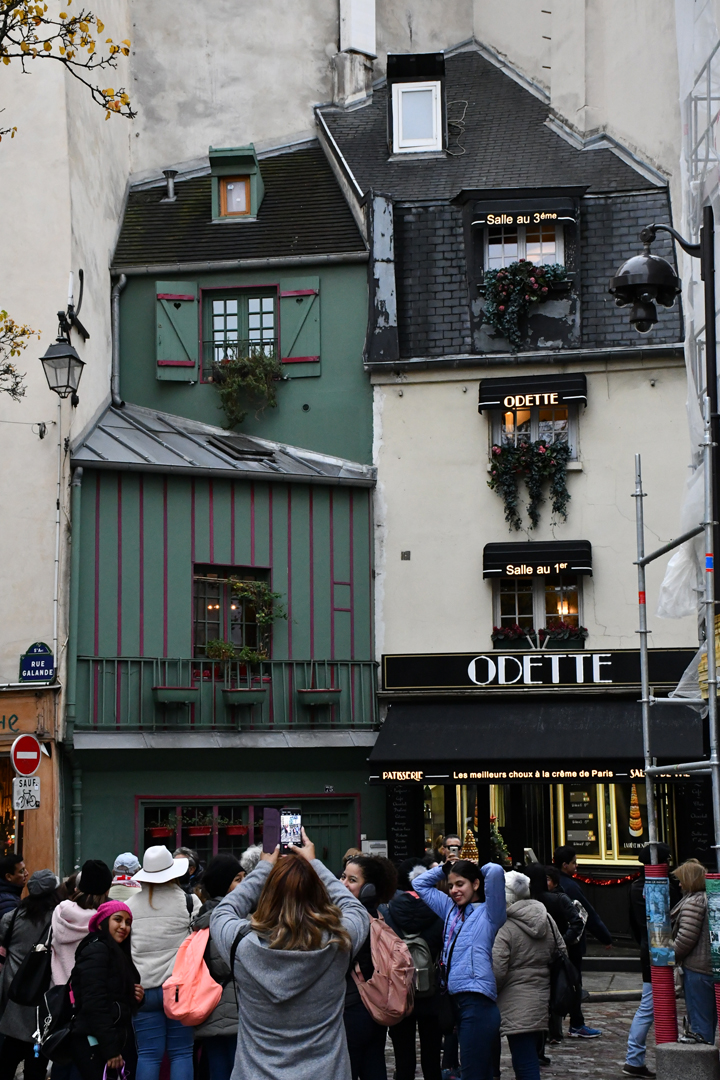 Pont Neuf Bridge
And then the sun comes out, and…gah!
Who doesn't love a 15′ low-poly polar bear?
My immediate feeling was that Parisians love their art and their artists, but by the number of bookstores in the city, they must be voracious readers. Their graphic novels are the best in the world. We also found the historical Shakespeare & Co. bookstore across the Seine from the Notre Dame Cathedral.
While drinking hot chocolates and lattes, I studied how they are rebuilding the lost sections of the cathedral from the fire started by a welder. You can see how they've built wooden supports under the flying buttresses. They had to buttress the buttresses that help hold up the walls.
Then, on Thanksgiving night, as I mentioned above, it was time to go to work. The Galerie Daniel Maghen held its first group show based on the bestselling novel, A Winter's Promise, for which I created a large (five feet across) painting based on the story.
Once they saw the original, Daniel Maghen and Olivier Souille asked if I could do a demo painting during the opening. Wait…do a live painting in Paris, where they practically invented the idea and then later changed the world by it, in front of some of France's best illustrators and about a hundred other people…while on-camera?
Oh hell, why not. 
Once I started though, I relaxed. When some of the artists shared that they were thinking, 'I'm just glad it's you and not me,' I realized I was surrounded by people that think like me, that experience painting like me, that look at Paris like me. I was surrounded by professional friends and we were all celebrating painting. An American painter in Paris.
It was a wonderful evening, right up until I left my paints and brushes in a small bistro…somewhere. But the late night walk home across the Seine, over the Pont Neuf Bridge, with the flashing lights of the Eiffel Tower in the background made up for it.