We are nearing the end of the year and I thought I would recap with my most useful books and tools of the year. I cover some of the photo gear I use to record my videos, some painting gear for going mobile, books and some misc. studio gear. There is a lot here and a TON of links. I might have gotten carried away!
Let's start with some books!
Books
Earlier this year I hosted a workshop from Paul Batch in my studio. I loved his approach to landscapes. I think landscapes have always been a weakness in my skill set, so I have set out to learn more. I the best way to learn is to get outside and paint. I did more of that this year than I have ever done before (it's easy to improve on almost zero!) My wife, Shari, has also started to do more landscape painting so we bought some books to read more about other artists' approaches. I really loved the three following books:
The Elements of Landscape Oil Painting: Techniques for Rendering Sky, Terrain, Trees, and Water by Suzanne Booker – Amazon
Landscape Painting: Essential Concepts and Techniques for Plein Air and Studio Practice by Mitchell Albala – Amazon
Landscape Painting Inside & Out by Kevin MacPherson – Amazon
This one is a pricy book! It is beautiful and contains about 20 lbs of ink and high quality paper! Seriously, it's 19.4 lbs.
Thomas Wilmer Dewing: Beauty into Art: A Catalogue Raisonné by Susan A. Hobbs – Amazon
I wrote about a Dewing painting earlier on Muddy Colors as part of my trip to the Smithsonian. Here is the article – Getting Closer to the Masters I think Dewing was brilliant with intricate detail and large empty spaces. He was a beautiful designer and I love the way he handled paint!
I have written about Sargent before – Observing Sargent. I purchased three books on Sargent this last year, completing my collection of the 9 volume set from Richard Ormond and Elaine Kilmurray. Ormond also released a beautiful book on his charcoal drawings.
John Singer Sargent: The Later Portraits by Richard Ormond and Elaine Kilmurray – Amazon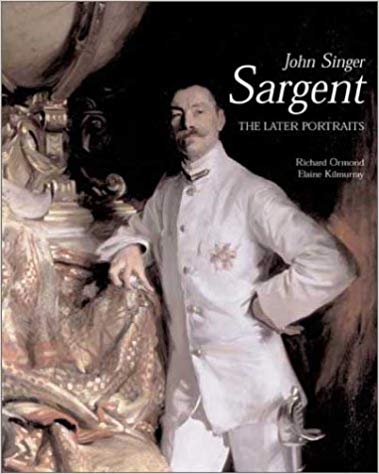 John Singer Sargent: Portraits of the 1890s by Richard Ormond , Elaine Kilmurray , Warren Adelson – Amazon
John Singer Sargent: Portraits in Charcoal by Richard Ormond – Amazon
The only problem with this book is it contains only a fraction of Sargent's charcoal drawings.
Norman Rockwell: Illustrator by Arthur L. Guptill – Amazon
I have purchased this book about 20 times because it makes for a great gift. You can find it used for less than $6 dollars including shipping. They must have printed millions of copies!
I wrote about Frank Benson earlier this year here – Frank Weston Benson – I love his style and color
Impressionist Summers: Frank W. Benson's North Haven by Faith Andrews Bedford – Amazon
Another book that I have purchased several times, again this year. It's a remarkable bargain. I suspect most of you have it. At $17 it's a steal. I consider it the book for modern painters. If I had to choose just one instructional book, this is the one. Second is Norman Rockwell's book listed above.
Imaginative Realism: How to Paint What Doesn't Exist by James Gurney – Amazon
How could I not include this wonderful book by Muddy Colors own Donato Giancola. It's a giant beautifully printed book full of creativity and inventive color and design.
Middle-Earth: Journeys in Myth and Legend by Donato Giancola – Amazon
Bouguereau and America Hardcover by Tanya Paul – Amazon
Did anyone really think I wasn't going to include something about Bouguereau? 🙂 This is the catalog for the exhibition of the same name. I haven't seen the exhibition yet but will be going at the first of the year and spending several days at the San Diego Museum of Art. If you are there from the 3-8th of January let me know and come see it with about 40 other artists that are all meeting then to see the show together!
Art Materials and Hardware
I used NuPastels quite a bit early in my studies for life drawing. But it was only recently that I started to used them again for creating color comps. They are really fast. I saw some of John Harris' color studies at Illuxcon and fell in love with the directness of them. Strong ideas put down quickly.
Prismacolor Premier NuPastel Color Sticks 48-Count – Amazon
Stillman & Birn Zeta Series Wirebound Sketchbook, 7″ x 10″, 270 gsm (Extra Heavyweight), White Paper, Smooth Surface – Amazon
There are tons of great sketchbooks out there, but I have really enjoyed this brand. The paper is very nice, affordable and holds up to lots of abuse.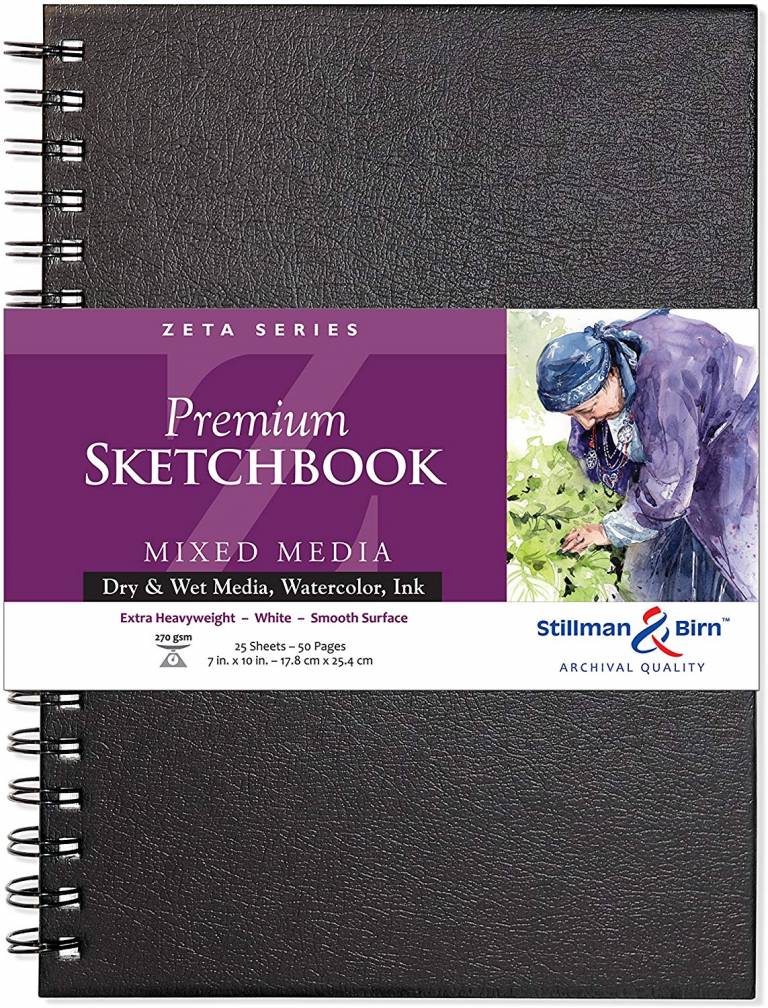 I don't make it a secret that I really like Strada Easel and their products. I am friends with the founder and inventor of the Strada line, Bryan Mark Taylor. He has years of experience painting in the wild, traveling to India, China, Cuba, all across America, France and more. I recommend giving him a follow on IG to see his work regularly. He is also one of the founders of a new online Sentient Academy that is really getting off the ground with some great deals and faculty.
My point of the above paragraph is that Bryan knows what works in the field. His easels hold up under any condition and lots of abuse. Made from aluminum, they are as light or lighter than most other paint boxes of the same size. I own the Mark II, the Micro, the Micro Plus and the Mini.  The build quality means that these are once in a lifetime purchases. All the Strada Easels are laid out in a way that lets you put out your paint and then pack it up without cleaning up your paint. Very handy while plein air painting. I was in Italy this fall and would move around frequently and loved how self-contained and versatile my paint kit was.
The Mark II is the easel I use when painting from life in my studio or around town. It gives you plenty of room to layout brushes, paint, paper towels and even set your phone down. Because I use mine around town, I had a piece of glass cut for the middle section which makes it very nice for cleanup. With the right tripod, you can easily stand and paint on small and large panels or canvases. Get both the mast and the tray.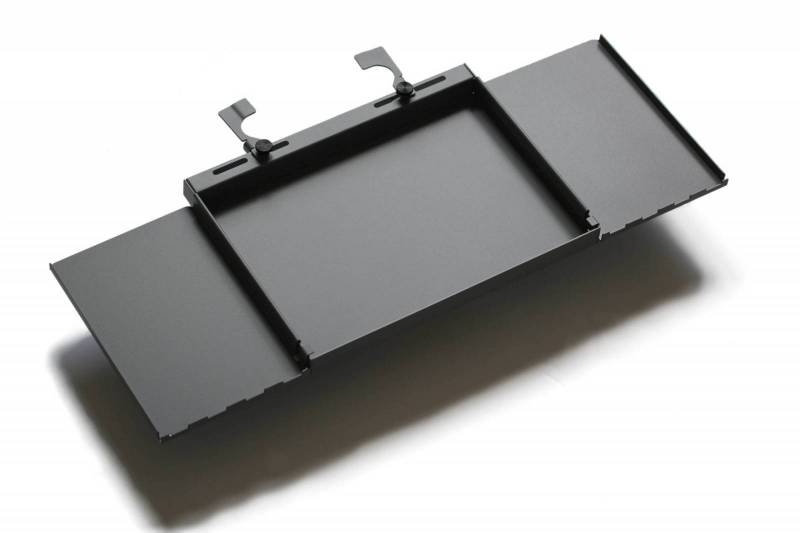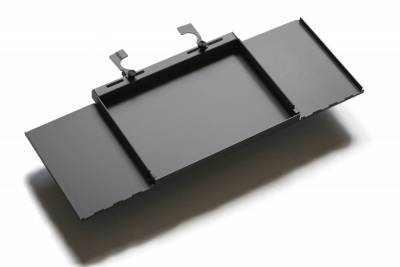 The Micro Plus is brand new and I think it's the perfect size for traveling. It will fit in your regular backpack and with the additional side trays give you just enough working space to layout brushes and paint and mix in the center section. Link to the Micro Plus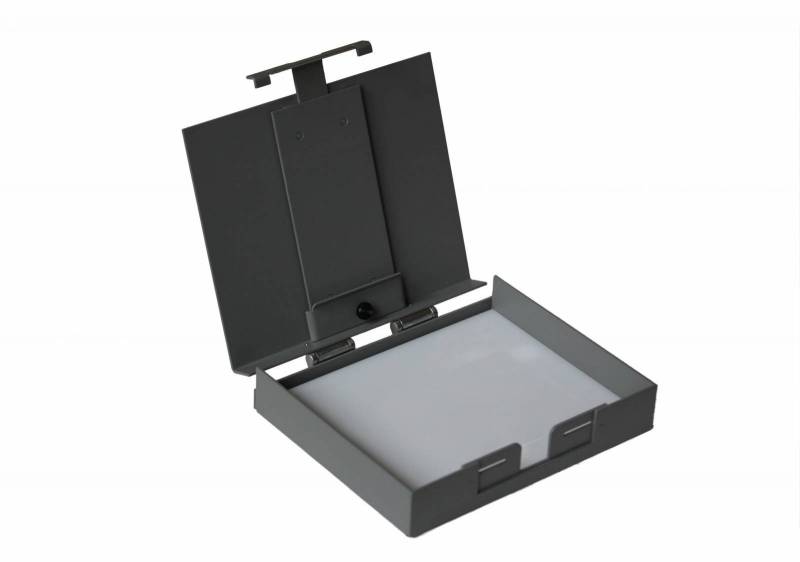 I also acquired the Strada Pad for Watercolor, but I don't use it for watercolors much (though it's excellent for that). I put some heavy-duty velcro on it and a piece of glass and have used it for my glass studio palette. You can see on the bottom of it that it has a standard 4/20 threading for a tripod mount. It lets me position it wherever I need to and at just about any angle (I like to get it near vertical alongside my painting). Link to the Strada Pad for Watercolor
Strada has also started manufacturing its own carbon fiber tripods. I have several. They are very light and durable. This is the one that I took to Italy with me. The ball head is excellent and is very easy to adjust. It comes with an angled quick plate (not the Arca/Swiss style plates. I don't like this as they are harder to put on when you can't see the ball head). The plate mounts on the bottom of your easel and it's designed in a way that you can attach it to the tripod quickly, even if you can't see the top of it, which is an issue when there is a large easel attached! Link to the Strada CF205 Tripod
They also sell a heavy-duty tripod that is awesome for the Mark II. It will extend up to 69 inches and hold a massive 38 lbs. It's great in my studio for my camera gear and easel. Link to the OBO Heavy Duty Tripod
Last of my list of art gear is the tiny little Zebra Mini Mechanical Pencil, 0.5 mm. – Amazon
I keep stored in my Sketch Wallet. I have the Canvas Sketch Wallet and it's a great way to always have your sketchbook with you!
Tech Gear
This year I decided to get serious with my photo/video gear in order to produce better videos for my Patreon and Gumroad pages. BTW, today and Saturday my videos on Gumroad are all $14 or less (instead of the usual $20) when you use the code 'cyberlyon2019' when you checkout.
There are a few pricy items below, but I'll explain why I like them and what I use them for.
Something that I hated when using my camera to record was the time limit. So, I bought an external recorder. Two actually, because I want to film my palette and painting at the same time. I purchased the Atomos Ninja Flame and the Atomos Ninja V. There are several cool advantages to them. One is that you can store data on SSD drives, which are cheaper per GB than Micro or SDHC cards. I have a 1TB and a 500GB drive. The only time limit is how much storage you have.
You can shoot in 4k (up to 10-bit 4:2:2) or 1080p, depending on what you are inputting from your camera. It can also record in Apple ProRes and Avid DNxHR. The files are HUGE. It's no joke, but the massive upside is that they edit so smooth. You'd think they wouldn't since they are so large, but the way the files are compiled makes it so that your computer doesn't have to work as hard to process the data. It has sped up my compositing and rendering massively. I can edit my time-lapse videos for Instagram in about 10 minutes now.
Atomos Ninja Flame – Amazon
This has a big 7″ screen with great color and brightness. It is awesome for getting your focus and exposure dialed in. It is really bright! Full sunlight is no problem. It's also light for how large it is. You can mount it on the hot shoe, but I'd recommend a different mount (see further down in the article).  The thing I love about the Ninja Flame over the Ninja V, is that it will shoot time-lapse videos. You can control how many frames it captures each time, how often and for how long to record. This saves wear on your camera shutter because it reads the raw data from the sensor, but it also lets me shoot 4k time-lapses of my paintings. With that resolution, I can output at 1080p in Premiere, but be able to zoom and pan around the video to bring focus to different parts of my process. I used to use an intervalometer and shoot stills. That gave me massive resolution to work with, but I like the convenience of having the time-lapse already compiled into a video as soon as I click stop, and as mentioned before the files are so much faster to edit.
Atomos Ninja V – Amazon
The form factor and screen on this are smaller than the Ninja Flame, but it's so beautiful. The screen is plenty bright outside too.  If it shot time-lapses I would prefer this more compact version over the above Flame. I reached out to Atomos and they said that it is planned to add it to the Ninja V firmware. I am not holding my breath, but trust that it is indeed coming! The kit I link to comes with all kinds of bonus stuff. Aside from the batteries, it isn't very useful gear. But the kit is cheaper than buying the recorder alone.
I prefer to mount both the monitor and the camera on the same tripod. It saves me in having to add another tripod, but it's also convenient! For this, I bought the Neewer 8″/20.3cm Dual Camera Mount. It's easy to mount on your tripod, cheap, strong and holds both your camera and recorder. – Amazon link
You will probably also want to get a mini ball-head for the recorder so that you can turn it around or reposition it. You can face it towards you making it nice for shooting video of yourself for reference, or production. You can also easily see what's happening that way, start and stop your recording and keep and eye on things.
SIOTI Tripod Mini Ball Head – Amazon
It is really well made, tightens up nicely and holds the monitor in place perfectly. It's one of those cheap little bits of gear that makes a big difference!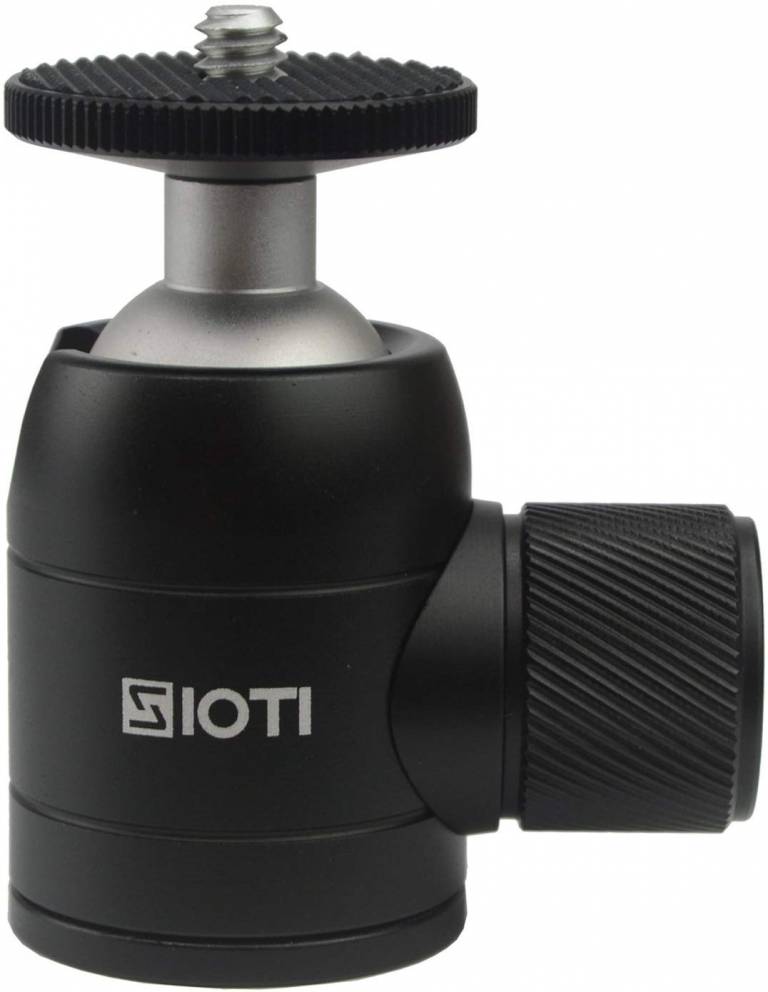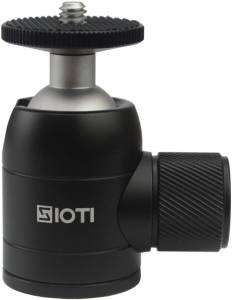 I recently purchased some new LED Light panels. They are fairly lightweight and can adjust in brightness and temperature. You can connect to your phone too and adjust them from across the room. This is actually nice when I have a model posed and I want to see from my point of view for painting what brighter or different temperature light looks like on the model. I haven't had the kit long but it seems like it will be durable. I wish the light stands were a little taller. Other than that, I'm really happy with them. One of the best parts is that the CRI (Color Rendering Index) is 97! That's really good. 100 is the max. I assume that high CRI comes when you have the warm and cool LEDs at 100%, somewhere around 4500-5000 degrees.
They would be good for lighting for video, still photography and also to paint by. I have done all three and they worked great. They could be brighter, but that's almost always the case with hot lights. A fairly affordable kit with really great color.
GVM 2 Pack LED Video Lighting Kit – Amazon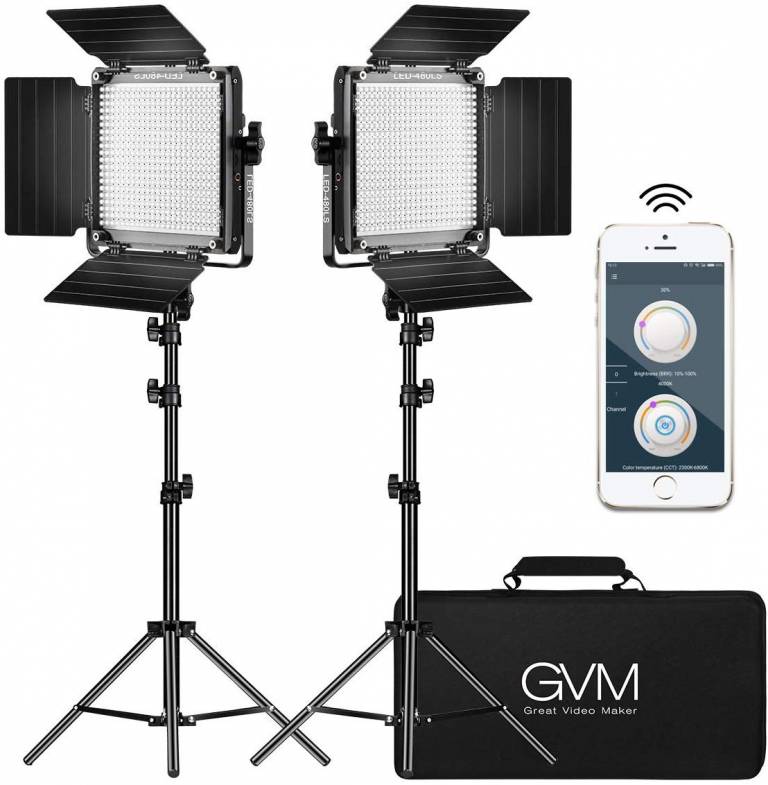 Lastly is a great little stand for my iPad Pro. It would hold about any tablet and makes for a convenient and safe way to hold reference while I paint. I can position it right by my painting and zoom in and out of my reference. I consider it indispensable. I bought the version without wheels.
Floor Stand, CTA Digital Height-Adjustable Gooseneck Stand with Metal Base – Amazon

Phew! Thanks for giving my post a read and I hope you found it useful!
Sincerely,
Howard