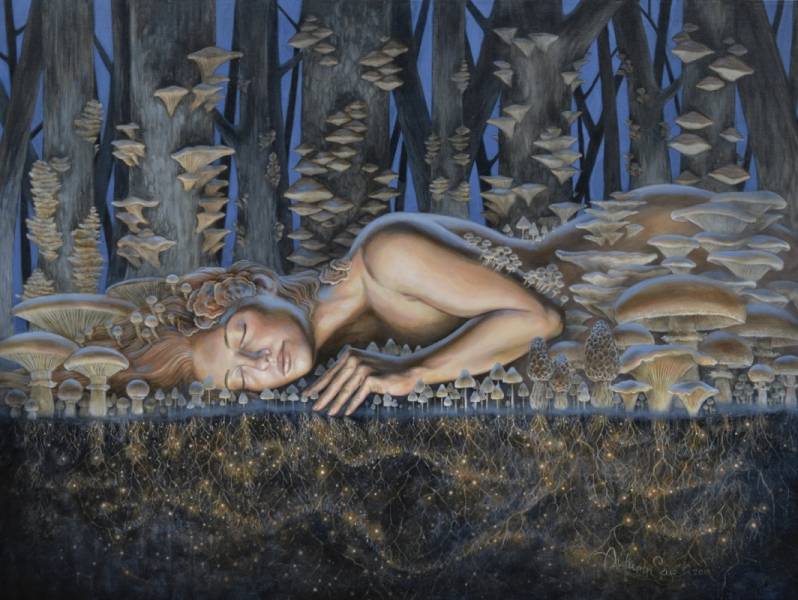 Autumn Skye's childhood was spent traveling the boundlessly majestic landscapes of North America, developing a deep wonder for nature and the diversity of humanity. She's been translating this inspiration through artwork since she was old enough to hold a pencil. Recognizing her curious imagination, creativity was always supported by her family.
Autumn Skye's meticulous and poignant paintings continue to gain expanding recognition, attracting collectors and students from around the globe.  As a self-taught artist, she has dedicated innumerable hours in creative exploration. Her style gracefully weaves together refined realism, iconic imagery, profound symbolism, and subtle geometries.
She teaches and exhibits worldwide, and otherwise now lives and paints on the beautiful Sunshine Coast of BC, Canada. Considering herself immensely blessed, Autumn Skye strives to support others through inspiration and creative empowerment.


Muddy Colors is extremely pleased to offer a brand new instructional video covering the process of this amazing artist. Fans of Autumn's work, or those just wanting to learn to use acrylics better, will undoubtedly enjoy this new 3 hour video.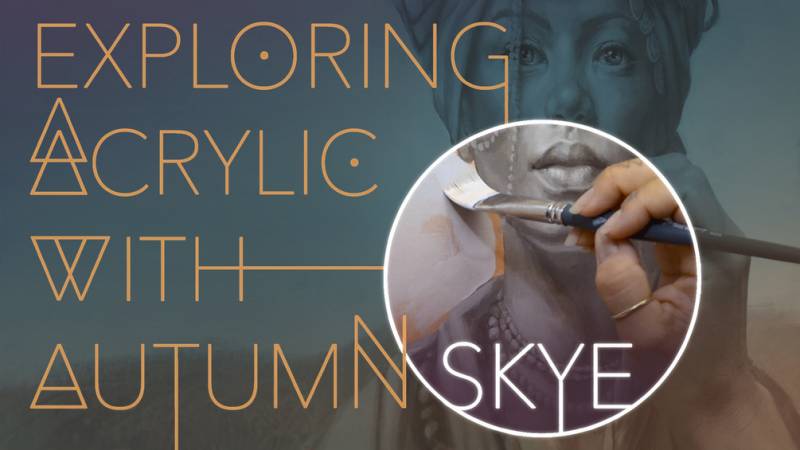 Join Visionary Artist, Autumn Skye, as she takes you through the basics of painting in Acrylic. She will explain everything you need to know about this facile medium, all while producing a complete painting as a demonstration! Watch this amazing painting unfold before your eyes, and come to fruition, as Autumn Skye takes you on a wonderful journey of artistic exploration. This 3+ hour video is suitable for beginners and experts alike. Also featuring a beautiful soundtrack courtesy of Frameworks.
For those interested in purchasing this video, all you have you do is click the link below. Or check out our shop page for further info.
To see more of Autumn Skye's artwork, check out her website at: www.autumnskyeart.com