I have a few new books that I would like to recommend. Some that I have purchased and some that have been loaned to me.
Figure Drawing for Artists – by Steve Huston
I've been eyeing this book for a bit. I love the power of Huston's drawings. One of the primary ideas of Huston's approach to drawing is breaking down into either structure or gesture.
You can buy it here – The Kindle version is only $4.99
Daniel Chester French: An American Sculptor by Michael Richman
There is a shocking drought of books on Daniel Chester French. He was one of the greatest (I know a few sculptors who would argue the greatest) American sculptors. I love how he simplified forms and how he depicted different textures. I've been wanting to push the way I paint hair to be more sculptural based on how French depicted hair. The book has quite a few reproductions in it, but they are all black and white. It also isn't a large book but having said that it's the best one on French that I have seen.
Gustave Doré: Master of Imagination – by Oliver Sin
Steve Argyle lent me this book and man, is it amazing! Gustav Doré is probably someone you are all familiar with and might have some Dover books on him. They aren't printed on great paper but they aren't expensive. This is not a Dover book. This book is awesome. It is expensive but worth it! Doré was not just accomplished as an engraver. He was also a fantastic painter and sculptor. This book has it all. The reproductions could still be better (but better than the Dover books). The paper is fairly matte and some of the reproductions appear to be dark, but it's still so good that I highly recommend it. Just seeing so many great compositions makes it worth it to me.
Amazon link – as of right now some copies used are around $45
Titian: Love, Desire, Death – Matthias Wivel
I love Titian's work, but only after seeing several of his paintings in person. But now that I have I can see more in reproductions of his work. His color is beautiful and he is able to tackle such complex multi-figure compositions with great elegance. The book is the catalog for a recent exhibition at the National Gallery in London. I wish that I could have gone to see it. Anyone reading this that went, please let me know!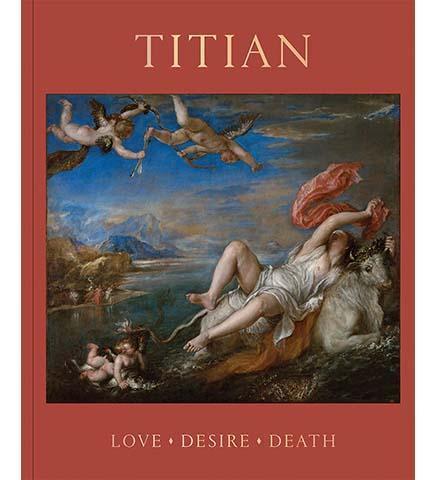 The Lure of Paris: Nineteenth-Century American Painter and their French Teachers by Helene Barbara Weinberg
A beautiful book with some excellent reproductions and great bits of history and insight into the French Academy's influence on American students. I would pair this with The Greater Journey by David McCullough if you want to really explore this part of history. There are some used copies starting around $21.