This month I thought I would share a little painting process. This is a painting of Arctic Explorer Frank Worsley* that I did as preliminary work as part of a project I'm working on.

I start by doing a very loose sketch to lay out the composition
I do the same to rough in the position of the facial features
I start adding some transitional passing values and modulate the colors in the drawing. most of this will be covered up.
and a little more…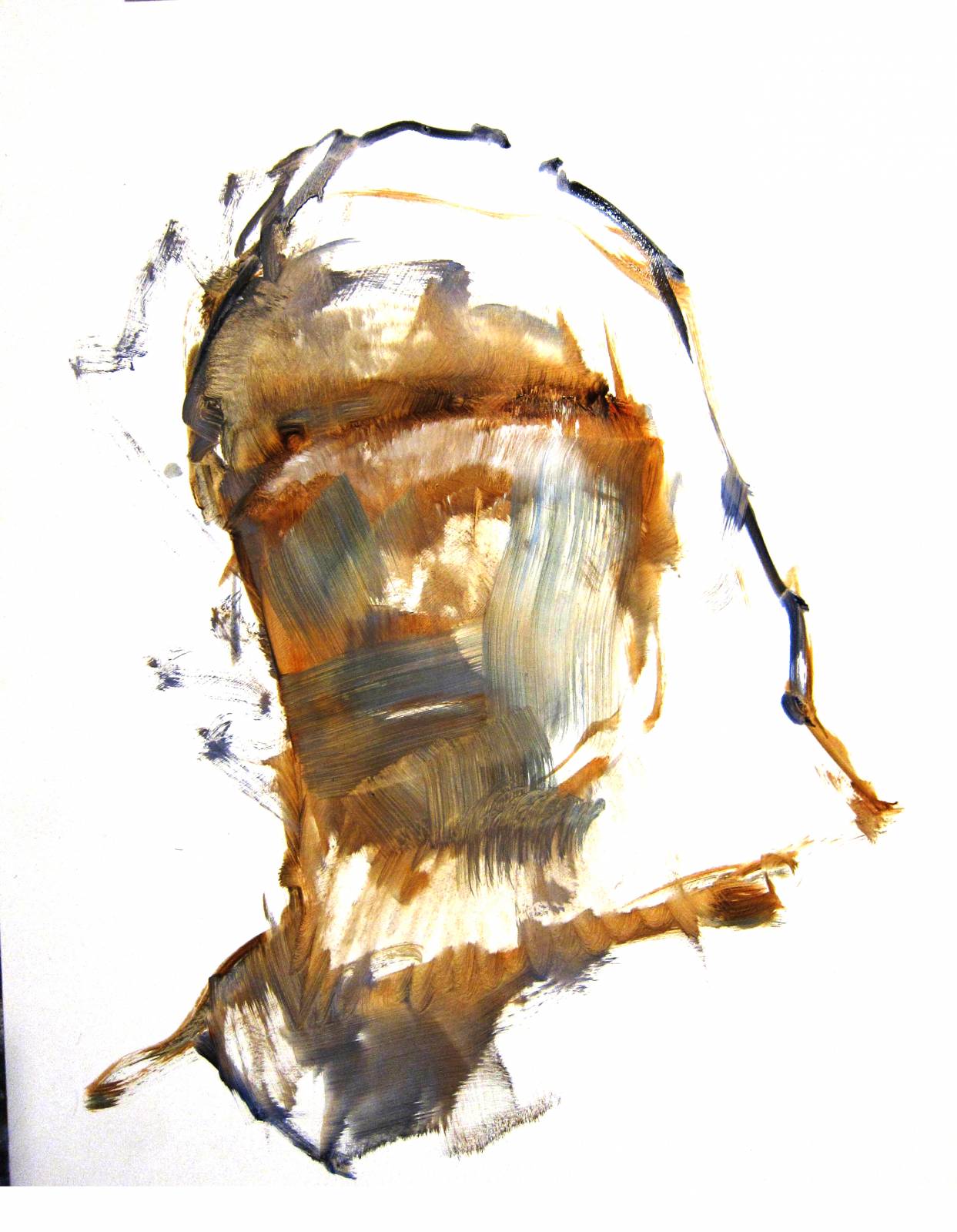 Making some corrections, introducing color. I am using burnt  sienna and ultramarine blue as the basis for the drawing, adding titanium white, cad orange, terra rosa, viridian, cobalt blue, cad yellow pale, yellow ochre pale, alizarin and cad red. No medium other than Gamsol. Painted on 14×16  gessoed  dibond panel.
wasn't completely happy with how it was going so i fused the face together with a big brush.. redrew the features int the softened face…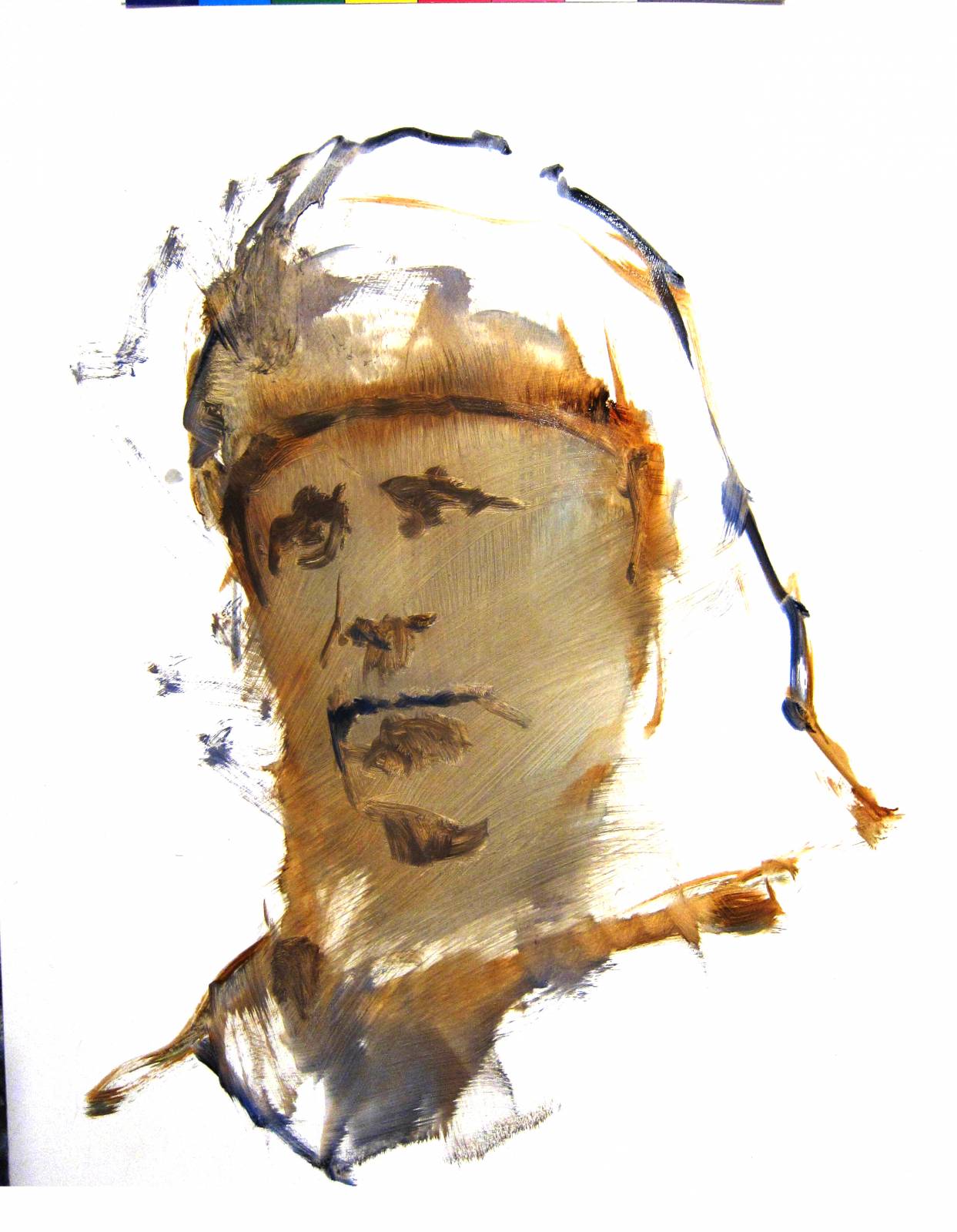 like this…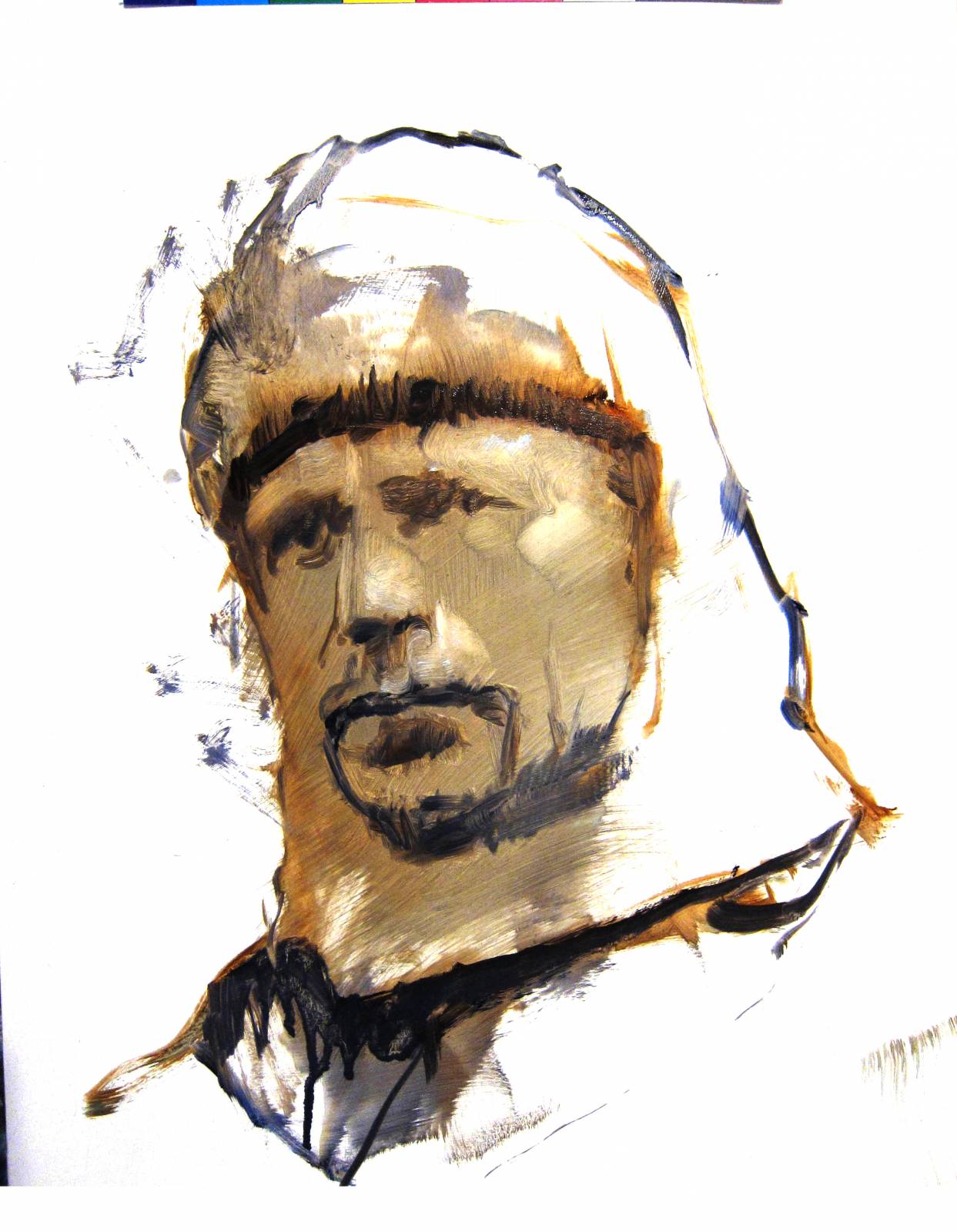 started pushing the paint around, scumbled out the highlights a bit…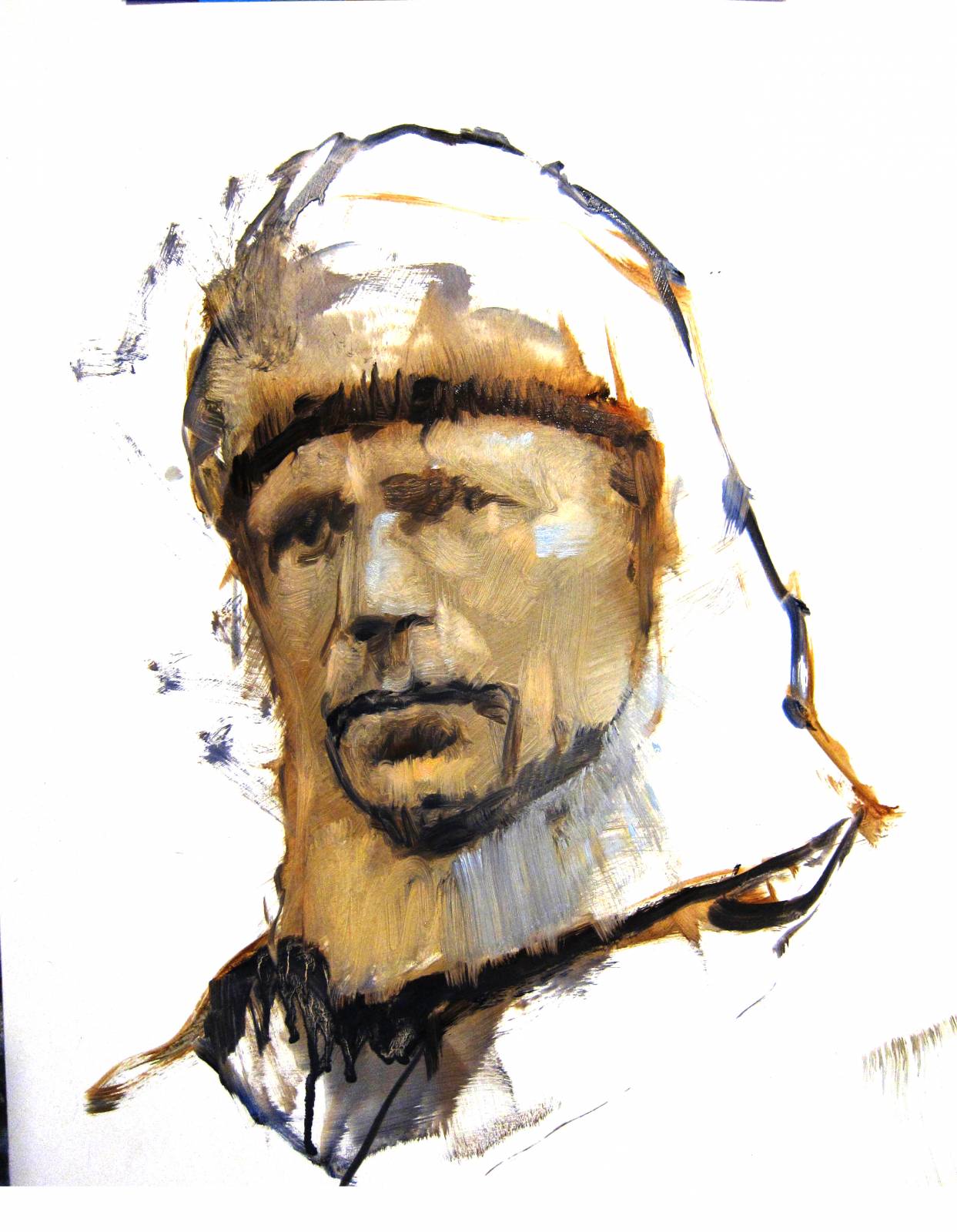 Now that I finally have it "in drawing", I can start to add some paint
and so on…more paint..small adjustments…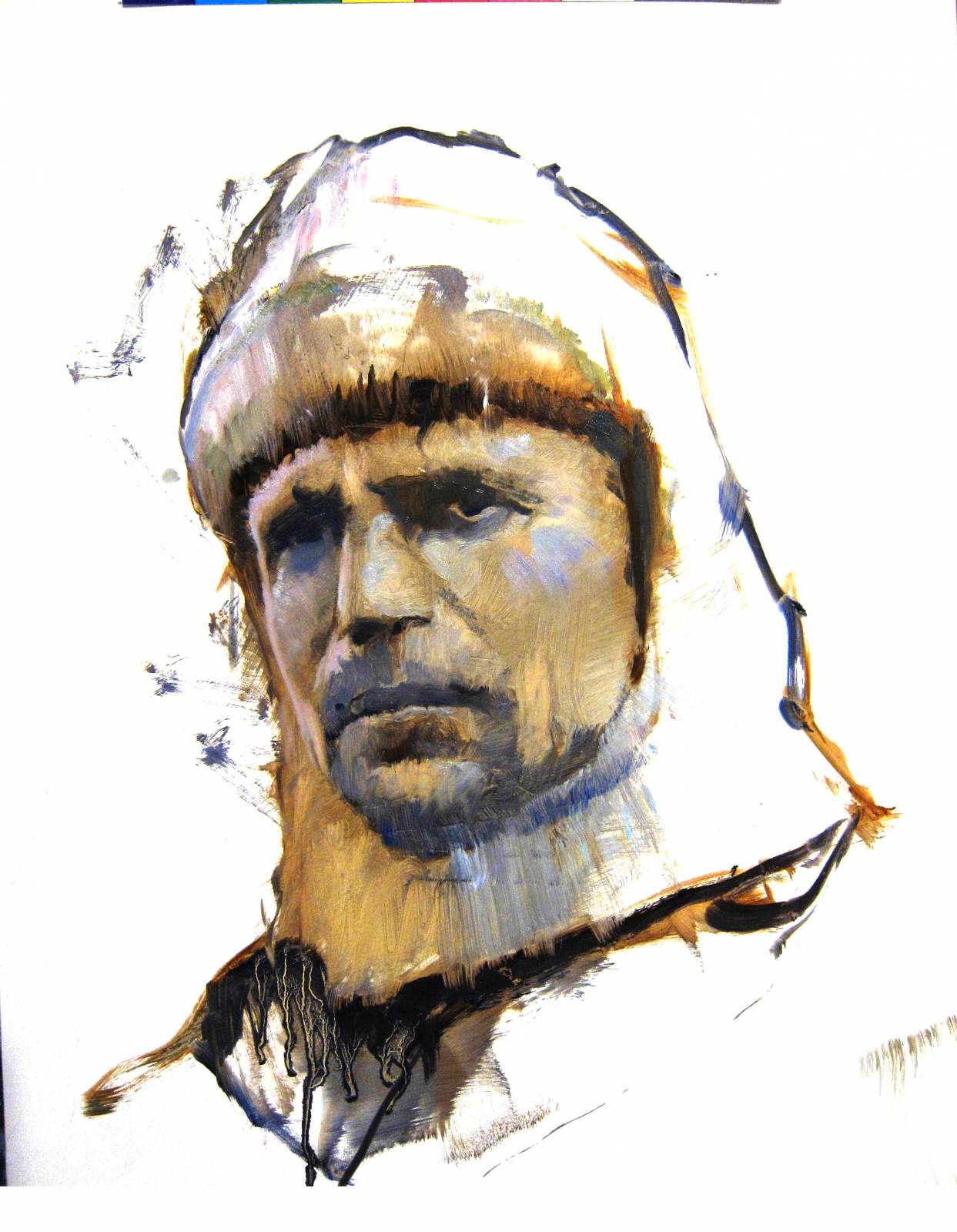 Going into the dark shapes and refining, pushing up the values and the pop to give focus to the features…
Dragging higher key colors over the wet paint, trying to keep it rough and not go too far…
Making a big move – painting a blue background, thinking it would work. It doesn't…
this background is just sad…too much..i tried to blot it…
In the end i wiped it away and used it to frame the face.
Frank Worsley was the Navigator on The Imperial Trans-Antarctic expedition of 1914–1917 , considered to be the last major expedition of the Heroic Age of Antarctic Exploration. Conceived by Sir Ernest Shackleton, the expedition was an attempt to make the first land crossing of the Antarctic continent. After Amundsen's South Pole expedition in 1911, this crossing remained, in Shackleton's words, the "one great main object of Antarctic journeyings". The expedition failed to accomplish this objective, but became recognized instead as an epic feat of endurance.Endurance became beset in the ice of the Weddell Sea before reaching Vahsel Bay, and drifted northward, held in the pack ice, throughout the Antarctic winter of 1915. Eventually the ship was crushed and sunk, stranding its 28-man complement on the ice. After months spent in makeshift camps as the ice continued its northwards drift, the party took to the lifeboats to reach the inhospitable, uninhabited Elephant Island. Shackleton and five others then made an 800-mile (1,300 km) open-boat journey in the James Caird to reach South Georgia. From there, Shackleton was eventually able to mount a rescue of the men waiting on Elephant Island and bring them home without loss of life. https://en.wikipedia.org/…/Imperial_Trans-Antarctic_Expedit…