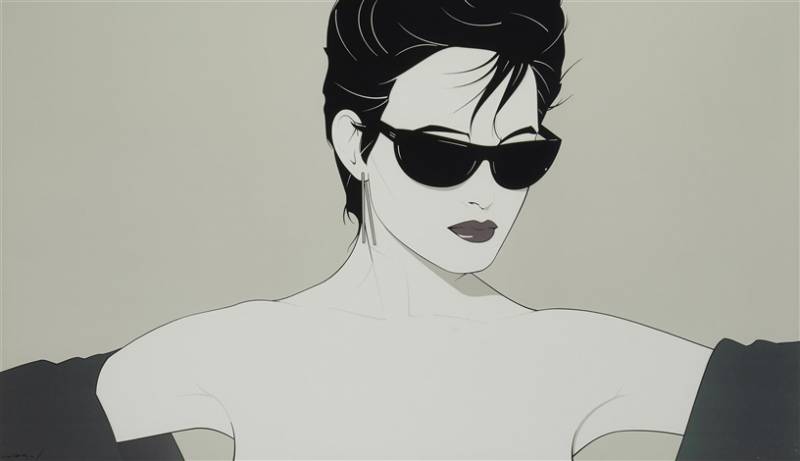 Our Artist of the month is a personal favorite, and one you probably recognize more by style than name. If you lived through the 80's, or ever walked into an out-of-date hair salon, you've most likely seen Patrick Nagel's distinctive work.
Patrick Nagel was born in Dayton, Ohio, on November 25, 1945, but was raised and spent most of his life in the Los Angeles area. After serving in the United States Army with the 101st Airborne in Vietnam, Nagel attended the Chouinard Art Institute in Los Angeles in 1969, and in that same year he received his Bachelor of Fine Arts degree from California State University, Fullerton.
One of Nagel's principal clients was Playboy magazine. Nagel regularly contributed to the magazine, one painting nearly every issue, between 1975 and 1984. In all, he created roughly 285 pieces of art work for Playboy during his career. This series of paintings helped propel Nagel into the spotlight, and solidified the public infatuation with "the Nagel Woman".
The 'Nagel Woman' tended to have black hair, bright white skin, and a lipstick-clad mouth. Of course, it was always executed in Patrick's recognizably minimal style, which is often compared to the smooth, clean lines of Art Deco. By the end of his career, the 'Nagel Woman' was a national icon. Appearing in print nearly everywhere, maybe most famously on the cover of the bestselling album 'Rio', by the immensely popular band, Duran Duran.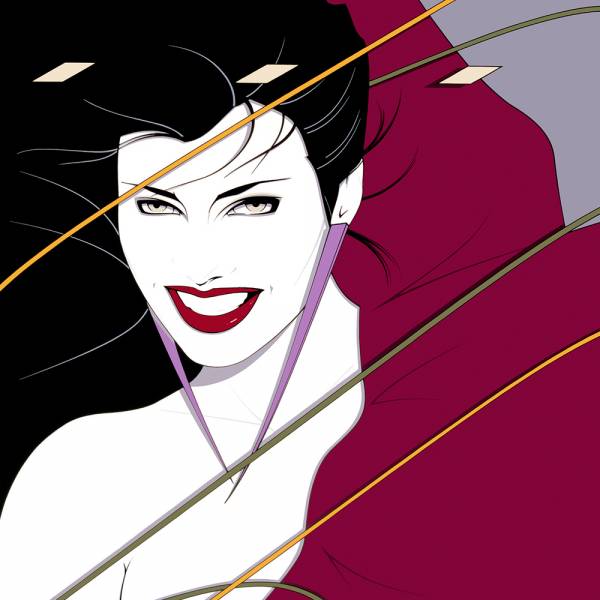 Patrick Nagel tried tragically at the young age of 38. During a 15-minute celebrity "Aeroba-thon" to raise funds for the American Heart Association, he suffered a fatal heart attack due to a congenital heart defect that went un-identified his entire life.
It's easy to dismiss the technical prowess of Nagel's work, as his style is easily replicated digitally nowadays. But keep in mind that all of his images were actual paintings, typically arcylic paint on stretched canvas. In total, he left behind a body of work of more than 400 paintings. But more importantly, he created a style that truly defined, and influenced an entire decade. The 'Nagel' style is now synonymous with the look of the '80's'.
For those of you interested in learning more about Patrick Nagel and his work, consider checking out this documentary, which is the only known video-interview of Patrick, taken just 2 years before his death: