A tough year is winding down and most of us will be glad to put 2020 behind us—I know I will—and though the holidays have been and will be a little different for everyone this year, I'm still writing my letter to Santa and thought I'd share what's on my wish list.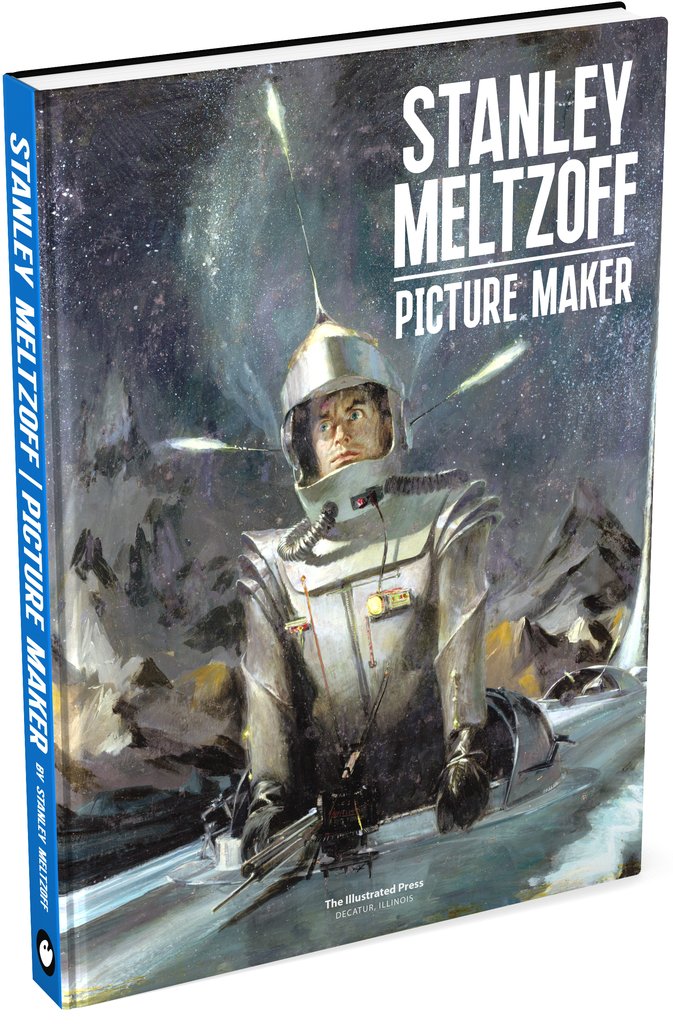 Three books I definitely want to add to my bookshelf this season: Masterpieces of Fantasy Art by Dian Hanson is ginormous (about 13″ x 19″ and 532 pages), includes a history of fantasy art, heavily illustrated chapters (with hand-tipped art) on Julie Bell, Phillippe Druillet, Frank Frazetta, H.R. Giger, the Brothers Hildebrandt, Jeffrey Jones, Rodney Matthews, Moebius, Rowena Morrill, Sanjulian, Boris Vallejo, Michael Whelan, and a batch of capsule bios for another bunch of artists (past and present) with smaller sample art of their work at the end. The History of EC Comics by Grant Geissman is a same-sized behemoth with even more pages (592!) and features over 1,000 illustrations including covers, stories, interior pages and panels, photos, and original artwork; this should be pretty much the final word on the influential line of 1950s horror, humor, and science fiction comics. And lastly, Stanley Meltzoff: Picture Maker from The Illustrated Press is a gorgeous tribute to one of the giants of contemporary illustration. Including art from Scientific American, Life, Fortune, National Geographic, and the Saturday Evening Post, this collection also features a nice selection of his classic science fiction paperback covers from the 1950s and early '60s. With a tiny edition of 900 copies, Santa's going to have to hurry if I'm going to find this under my tree this year.
Sure, I know that everything is all about streaming this movie and subscribing to that channel these days, but I'm old-fashioned: when I happen across a film I like, I want to own a Blu-ray copy to play again whenever I want. On my list this year is the Criterion edition of Martin Scorsese's latest mob movie, The Irishman, not only because, hey, it's Scorsese, but also because of Greg Manchess' case cover and portraits of the three leads as part of the "extras." Art + art means a must-have for me. (Hopefully Greg is planning a post about the job for MC in the near future.)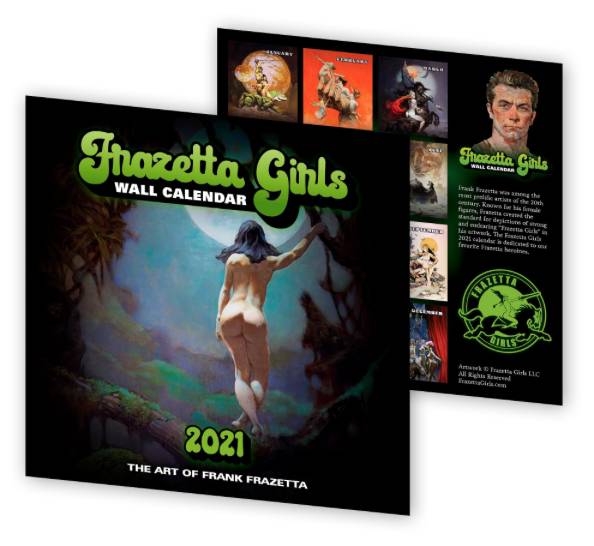 Grand Master Frank Frazetta's daughter Holly and granddaughter Sara run the Frazetta Girls website (and will be opening a museum featuring Frank's originals in Florida in 2021!) and have been producing all manner of products including T-shirts, stickers, pint glasses, lapel pins, phone skins, and, naturally, art prints. Their 2021 calendar featuring 12 classic Frazetta paintings seems like the perfect way for me to keep track of appointments and deadlines this year.
With most things going virtual during the Plague Year it seems like a ring light and mic will keep me from looking and sounding like one of the walking dead in Zoom meetings. Or maybe not, but it's worth a try. There are a wide variety of set-ups available at various price points, but this one from Movo at $50 seems cheap enough to experiment with.
So with any luck Santa knows that I've been good this year. Honest. Hopefully he won't leave me a lump of coal.