One of the most influential artists in the history of comics—and of the fantastic art world in general—Grand Master Richard V. Corben passed away following heart surgery December 2, 2020. Born in Anderson, MO on October 1, 1940, Richard graduated from the Kansas City Art Institute in 1965 and remained a life-long resident of the KC area. While working as an artist for the industrial Calvin Animation Studio he created the short live-action/animated film Neverwhere (see below), which won multiple awards and eventually became the basis of his long-running comics series, "Den" (which subsequently was adapted for the 1981 film Heavy Metal).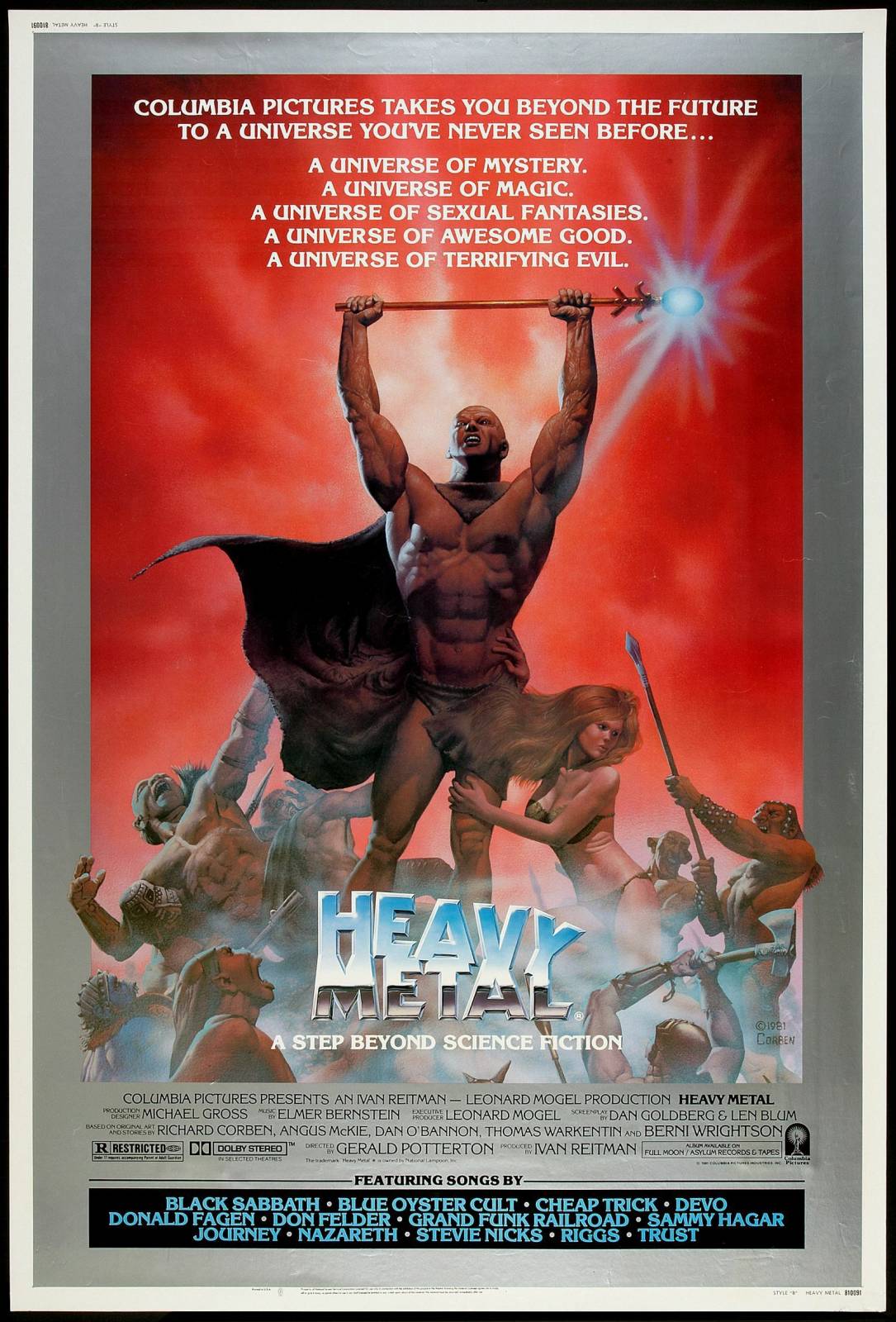 Above: Richard's poster for the 1981 film Heavy Metal.
There's a lot to say about Richard and his art—as a significant Underground Comix creator, as a mainstream comics artist, as a publisher, as an innovative colorist in the pre-computer days, as a fantasy/SF illustrator and sculptor—and I want to take my time to properly write about someone who was an important (and entirely unique) member of our community. Which I will. But in the meantime I thought I'd share some of his art as well as the short film that kicked off his career. More to come, much more.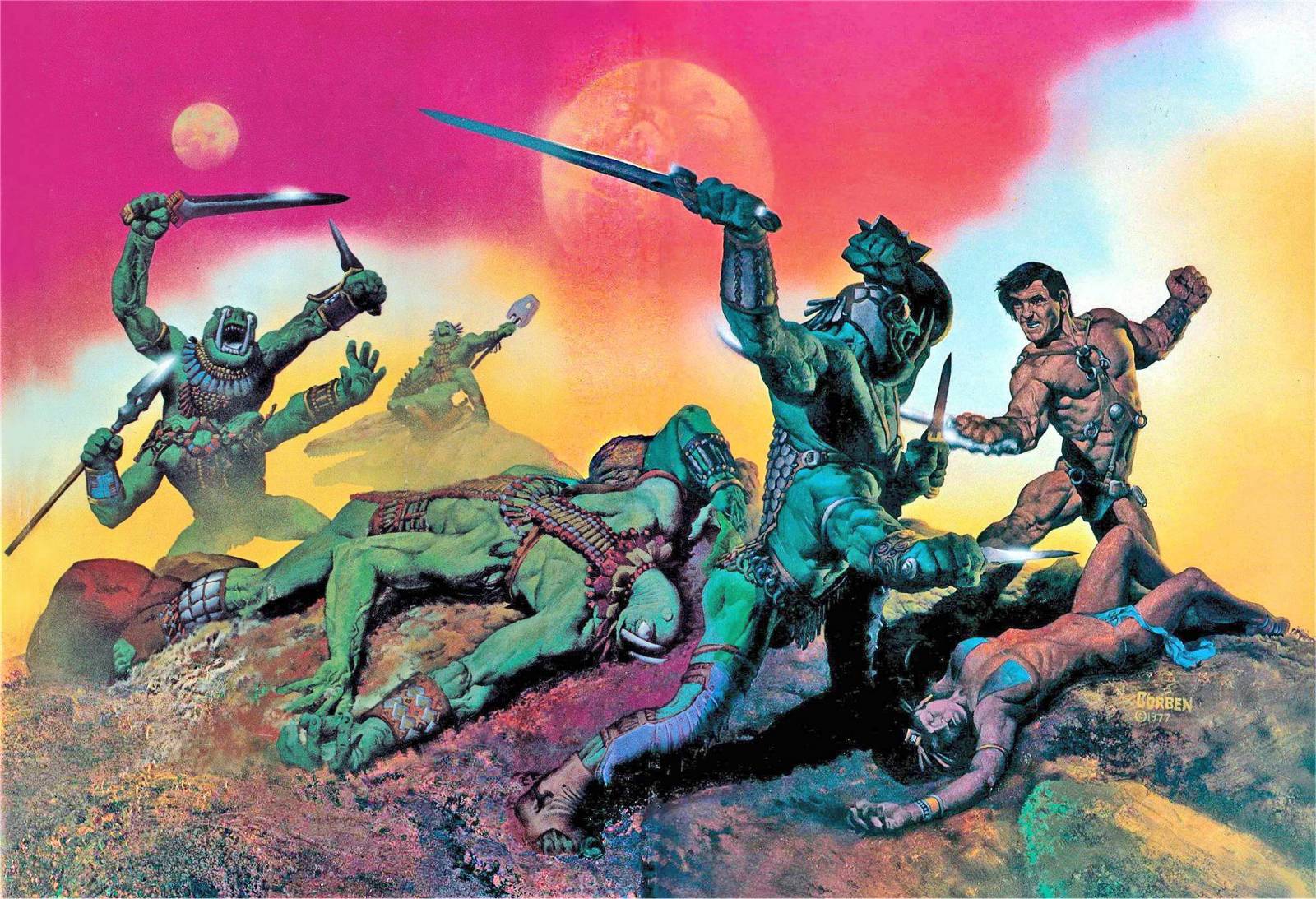 Above: Richard's wrap-around cover for the 1977 Book Club Edition of Llana of Gathol and John Carter of Mars by Edgar Rice Burroughs.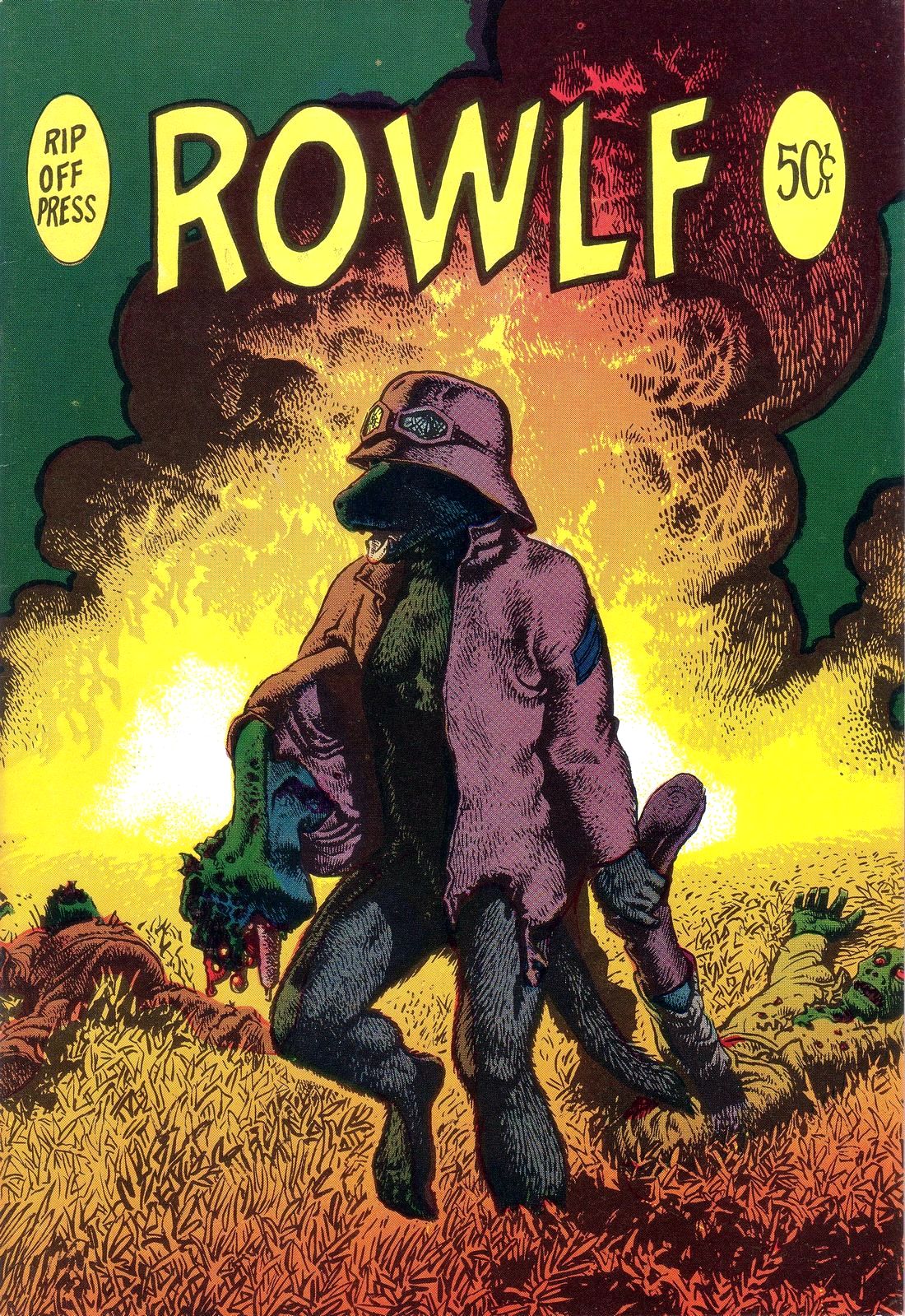 Above: Richard's cover for the reprint of his 1971 Underground Comix classic Rowlf. Hayao Miyazaki wanted to license it for an animated film, but Corben wasn't interested.
Above: Richard's painting for the DVD packaging for The Dark Planet, a short film he wrote, produced, directed and (briefly) appeared in.