On the first Wednesday of each month, at 5PM EST on Twitch, Annie and I host a creature design challenge called #LETSDRAWMONSTERS. At the start of each challenge we announce a prompt, and then we, along with everyone else watching along with us, try to complete a design for the creature. At the end of the episode we share everyone's work.
May's creature was the "Mermunk!"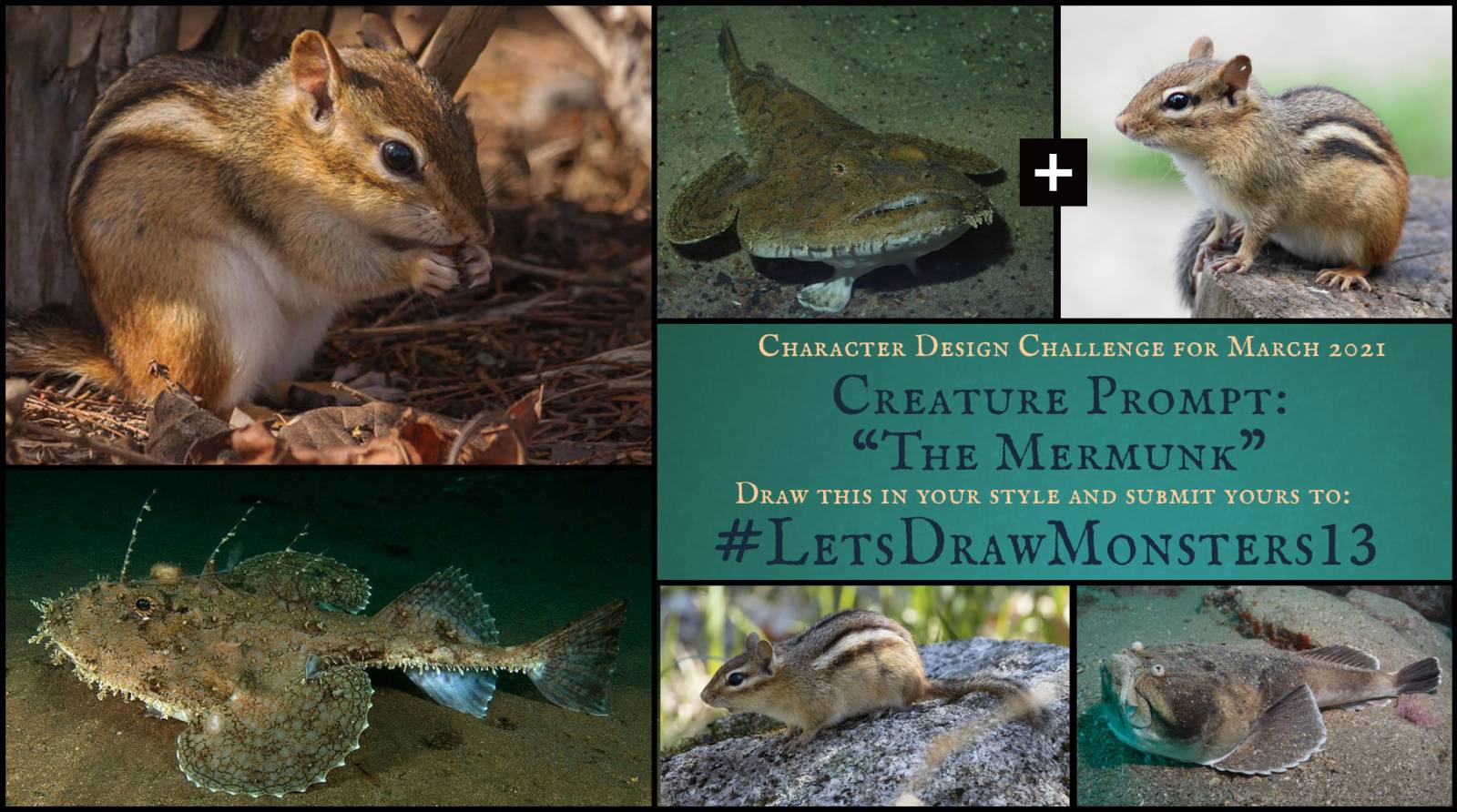 It was a bit of a mash-up of mermaid, chipmunk, munkfish, (…and ancient aliens?)
It was a great stream and if you'd like to watch the event, and my process for reference usage, conceptual design, and drawing the creature out, the VOD is available here:
"#LETDRAWMONSTERS for May 2021: The Mermunk" 
We had some truly wonderful entries from the community this month with a ton of great interpretations of the prompt!: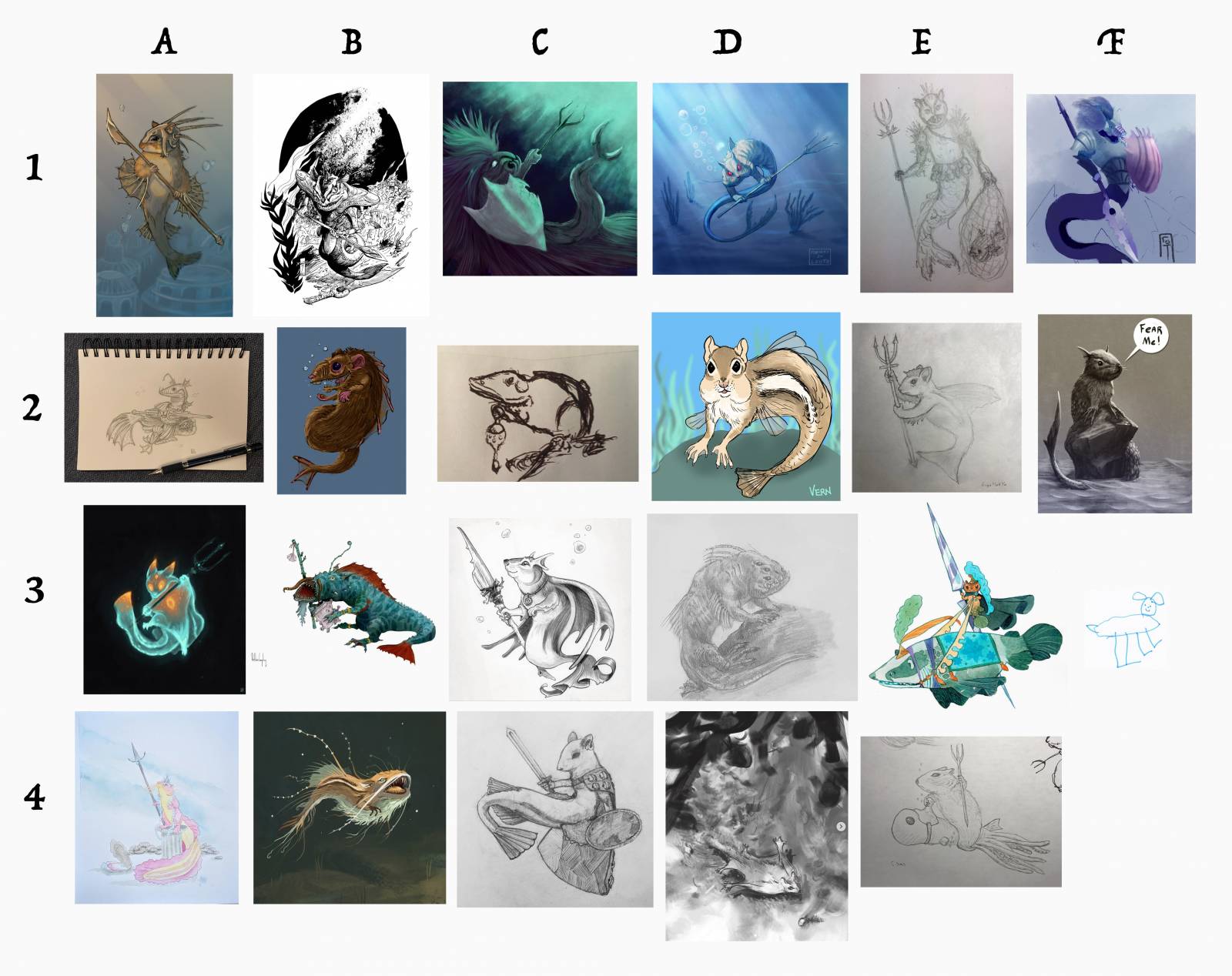 You can see many of these in greater detail on instagram under the #LETSDRAWMONSTERS hashtag, or on our community Discord.  Each of these submissions brought something unique and unexpected to the prompt, which is something I love about this event.
My own design started VERY rough…
And after several reworks, some reference studies, and many distractions in the chat, we made it there in the end.
I went for the ancient Atlantean approach to mine. Annie also drew a version for the event. As usual, she outdid us all by drawing THREE versions in the time it took me to do one. In her version she chose the more naturalist study approach, and came away with these lovely additions:
I hope you've enjoyed these little monsters. We had a lot of fun making them. If you'd like to join in or watch live, the next event will be the first Wednesday of June at 5PM EST on twitch.tv/justingerardillustration!