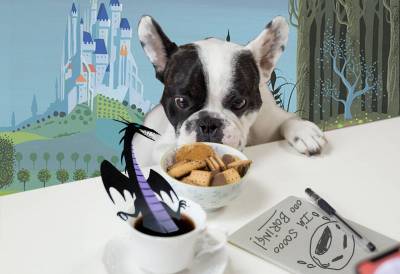 Feeling stale? Not so fresh? When you start yawning at your own paintings,  a sure cure is to look at the act of creating through another artists eyes. Someone who makes you tilt your head like a dog hearing, "Wanna treat?" And even if they don't paint the way you strive too, the way they think, the way they bend reality to their own artistic vision, is just as valid- and perhaps even more likely to help you break out of your stale saltine box.
Well have I got a treat for you, Mr. Eyvind Earle.
While I wish I could say, "Dude, I was into the 'Eyv', way before he was cool." The reality is I didn't start studying him until I bought an art book for the movie, "Open Season". And though you may not see his influence all over my work, it is there under the surface, in some of the shapes I use and the values I choose. And anytime I reinterpret a subject and try to break from reality, he is there pushing me a bit further.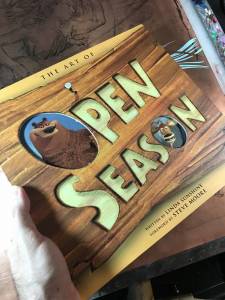 The thing is I really bought the book for the amazing Carter Goodrich drawings. (Which are are AMAZING!) But the moment you see the endpapers in that book, (Which are inspired by Earle.) you realize you are buckling in for something else.
In fact all the backgrounds in that movie are inspired by Earle. And the great thing is the creators don't hide it. They celebrate it by showing Eyvind's work. Going as far as to put a mini Eyvind Earle art book, inside the book. Now there are much better ways to get a book on Earle, but I loved this. And inside they even show how they tried to break down his style in a digital landscape. That alone made me think about things differently. How you can use graphic shapes, in usually 'narrative-painting' ways.
And if you think you don't know Mr Earle, you actually probably do. He has been brought up a few times here on Muddy, but he might have imprinted you much earlier in life, with his work on the Disney Classic, 'Sleeping Beauty'.
So hey, maybe we can all say, "Dude, I was into the 'Eyv', way before he was cool." But damn… he is cool.