I recently took a trip to Northern California to attend my wife's solo exhibit at her gallery, Elliot Fouts Gallery, in Sacramento. She killed it! Amazing show and nearly sold out the first day. Woohoo! While there we also visited the Modern Eden Gallery in San Francisco where I had a piece on display (I had one piece, Shari had 40… :)) and once the work visits were done, we went to the Haggin Museum in Stockton as then the Legion of Honor in San Francisco. Amazing museums, full of treasures!
The Legion of Honor had a couple of Lawrence Alma-Tadema's paintings and I was able to get some good captures. I love trying to take good photos in museums and I think I am improving. I come away from some museums feeling like I should give them my photos to update their websites. That's nothing on me, but some museums have some really awful photos on their websites. Fortunately, more museums, like the Met, Getty and Prado, are taking wonderful captures and giving the public access to the big, beautiful scans.
I thought I would share some details from Alma-Tadema's painting A Coign of Vantage, which means a cool spot to check stuff out from. 🙂 I shared the full images of this and several other paintings over on my Patreon, but wanted to give some love to everyone here on MC too!
Nothing can replace seeing the original, but having good, hi-res images can sometimes reveal things that you just can't see in person because you can't get close enough to the painting without tripping some alarms. So, taking strong photos lets you respect the safety of the museum, not get so close that you make the guards nervous, and then you have a neat memory and take-away from your time there with the photos.
Little details like how soft the transition of the hair is into the statue behind it and the reds peeking out from behind the yellow flowers are wonderful to study.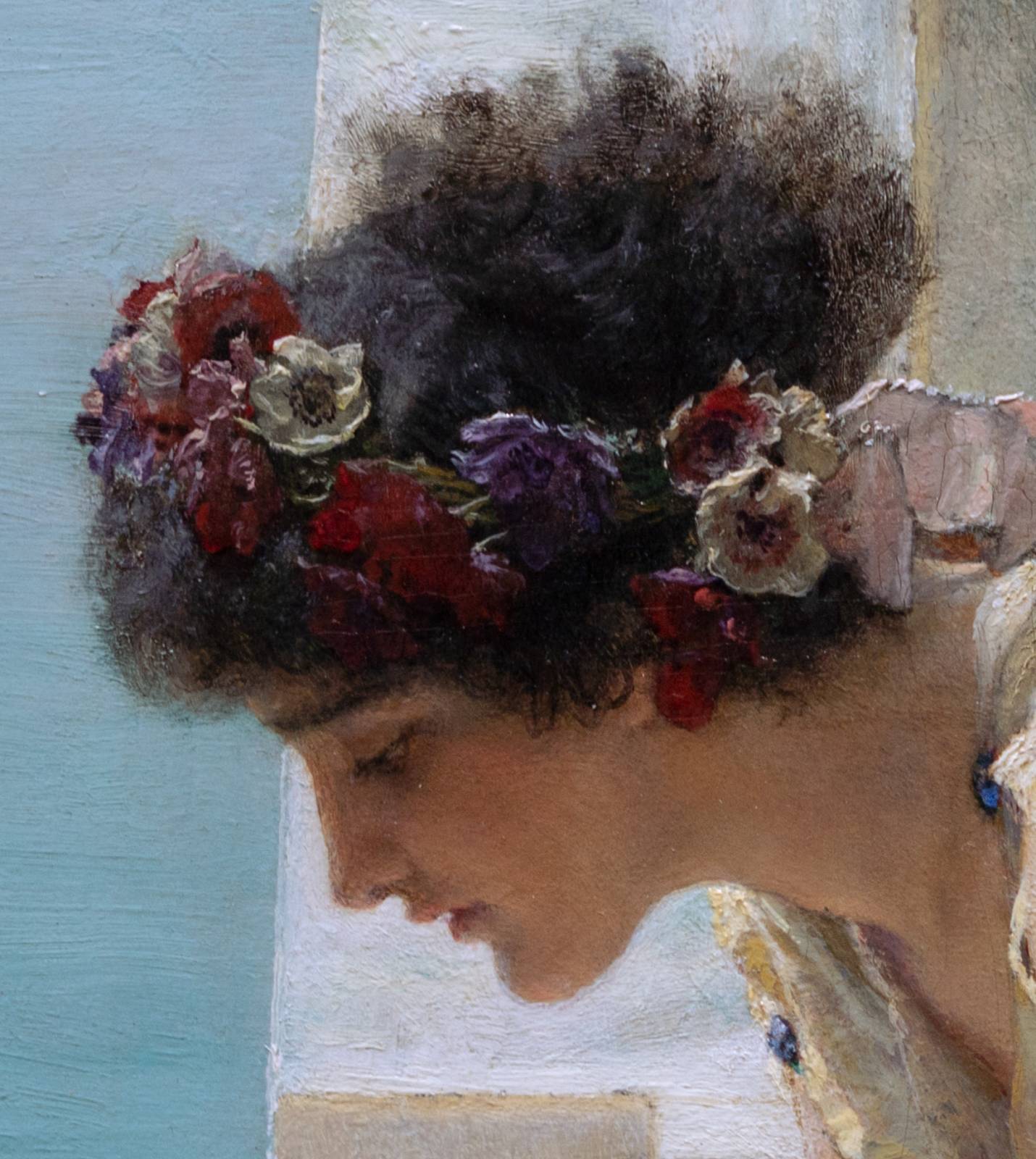 Tadema's work is really fine, but that doesn't mean the surface is perfectly smooth. In both the image below and above you can see his use of some impasto. Especially below where he used the thicker paint and subsequent glaze to create a strong relief effect.
Fun to see this tiny little ship up close!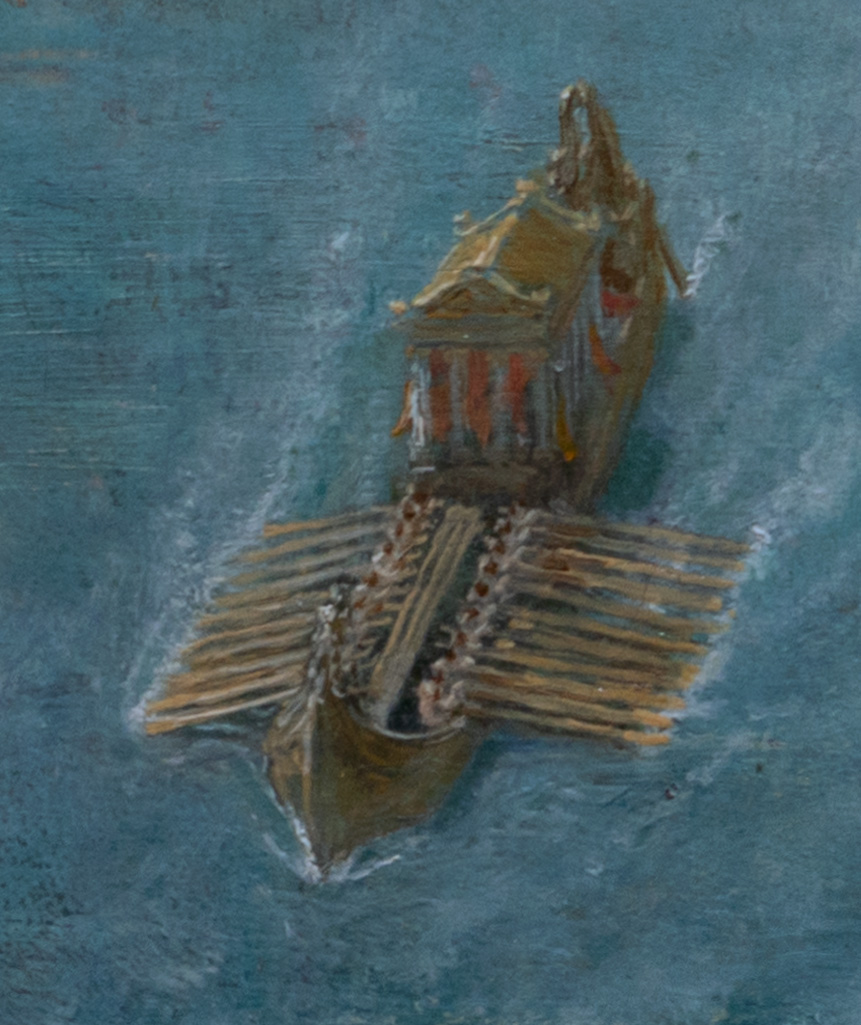 One of the reasons that I love taking photos is I can often get home and see things that my eyes either couldn't, or I couldn't get close enough to the painting to safely take a look at all the fine details.
Here is the full painting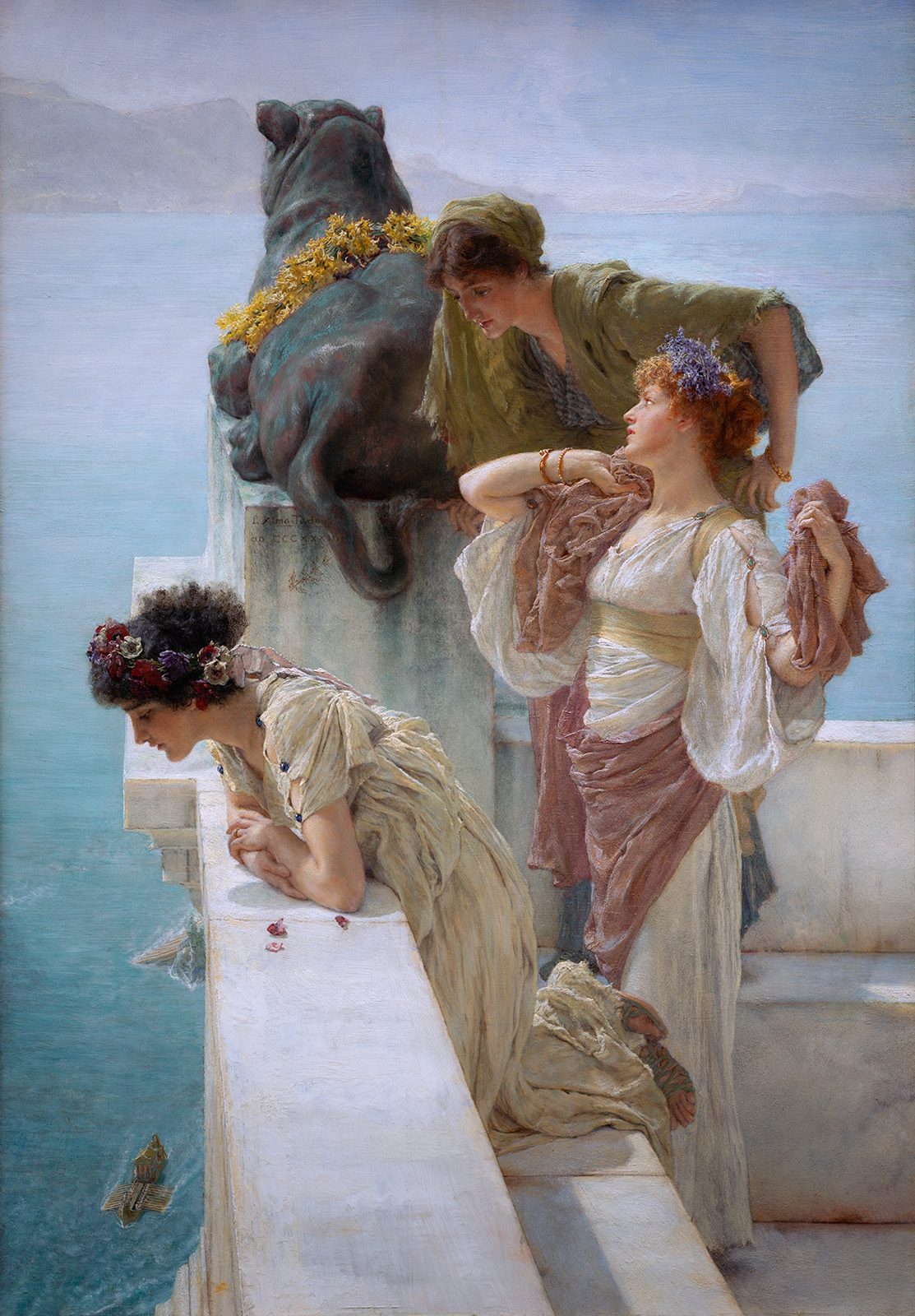 If you haven't tried to get good captures in a  museum before or have and have struggled, I wrote about taking photos and stitching them together in a past post here on MC. You can read it here: Bouguereau's "The Oreads" and Photographing Artwork in Museums
I hope you found these scans useful and inspiring! I can't wait to really start traveling again and capture many more paintings to study and share!
Howard Lyon
Patreon 
Gumroad 
Artstation 
Twitter 
Instagram 
Facebook