Above: A partial glimpse of the Spectrum 28 Call For Entries poster by the incredible C.F. Payne.
In case you've forgotten, let's briefly recap, shall we?
After creating and running Spectrum: The Best in Contemporary Fantastic Art for 20 years, Cathy and I decided that it was time to at least semi-retire. Cathy had already bid farewell to Hallmark after an on-and-off-and-on career of 32 years while I was determined to make 2020 my last year at Andrews McMeel and not keel over before retirement as a friend had. (I even had a pact with another pal promising to drag her out of the building if she had a heart attack or something so she wouldn't croak there just as long as she did the same for me.) Anyway, with the goal of making sure Spectrum could continue to do its job—i.e. chronicling the best fantasy and SF art created in the previous year, providing recognition for the artists, and celebrating the community as a whole—we licensed the book and annual competition to publisher John Fleskes in 2013. John was given autonomy and edited and published 7 beautiful volumes but…you know how the best laid plans tend to go.
John came to realize that the huge amount of work involved with Spectrum each year was preventing him from pursuing many of his own personal and professional projects that he felt very passionate about. And we understood, we got it: no matter who might be doing it, Spectrum would always be our creation, our idea, and no matter how pretty it might be…nobody loves your baby quite like you do. After some discussion we mutually agreed in 2019 that we would conclude the license and Spectrum would revert to mine and Cathy's control. (When the announcement was made—first about the annual and then about the upcoming Spectrum Fantastic Art Quarterly—we received a lot of emails from friends and associates quoting Michael Corelone in The Godfather Part III. Yes, we were amused.)
The pandemic threw a monkey-wrench into our (and everyone else's) plans through 2020 and well into 2021—not just with the annual and competition but with the Spectrum Quarterly, too—and there are logistic and supply challenges still ahead. But…things are moving forward. Because it is community that's the purpose of Spectrum, as it always has been. What Spectrum has tried to do for almost 30 years is to bring all artists with an interest in fantastic art together, regardless of methodology, philosophy, or nationality with the goal of helping broaden the market and overall appreciation for what they do; to preserve the history of our field and its creators; to increase the networking and educational opportunities, and especially to help provide a welcoming sense of place, without artificial class barriers, prejudice, or pretension. That was our mission in 1994; it's our mission in 2021.
Given the delay caused by COVID-19, there will be a 2-year eligibility window this time so all artworks created or published for the first time in 2020 and 2021 may be entered. Entries will be made online as they had been during John's tenure. Of course, there's a lot of serious tinkering and building that's being done in the background as we prepare to open #28 for submissions (we're not ready yet: watch the website for info), but we wanted to take this opportunity to introduce everyone to our distinguished jury.
A graduate and valedictorian of Otis College of Art and Design with a BFA in Illustration and a minor in Creative Writing, Mia Araujo is an illustrator, gallery artist, and author. She also co-hosts and co-produces Painted in Color, a BIPOC art podcast on Youtube.
Irene Gallo is the highly-respected Publisher and Creative Director of Tor.com, Tor.com Publishing, and Tor Books. Irene is without question one of the most honored and influential people in the history of the fantastic art field and has served on multiple Spectrum juries over the years.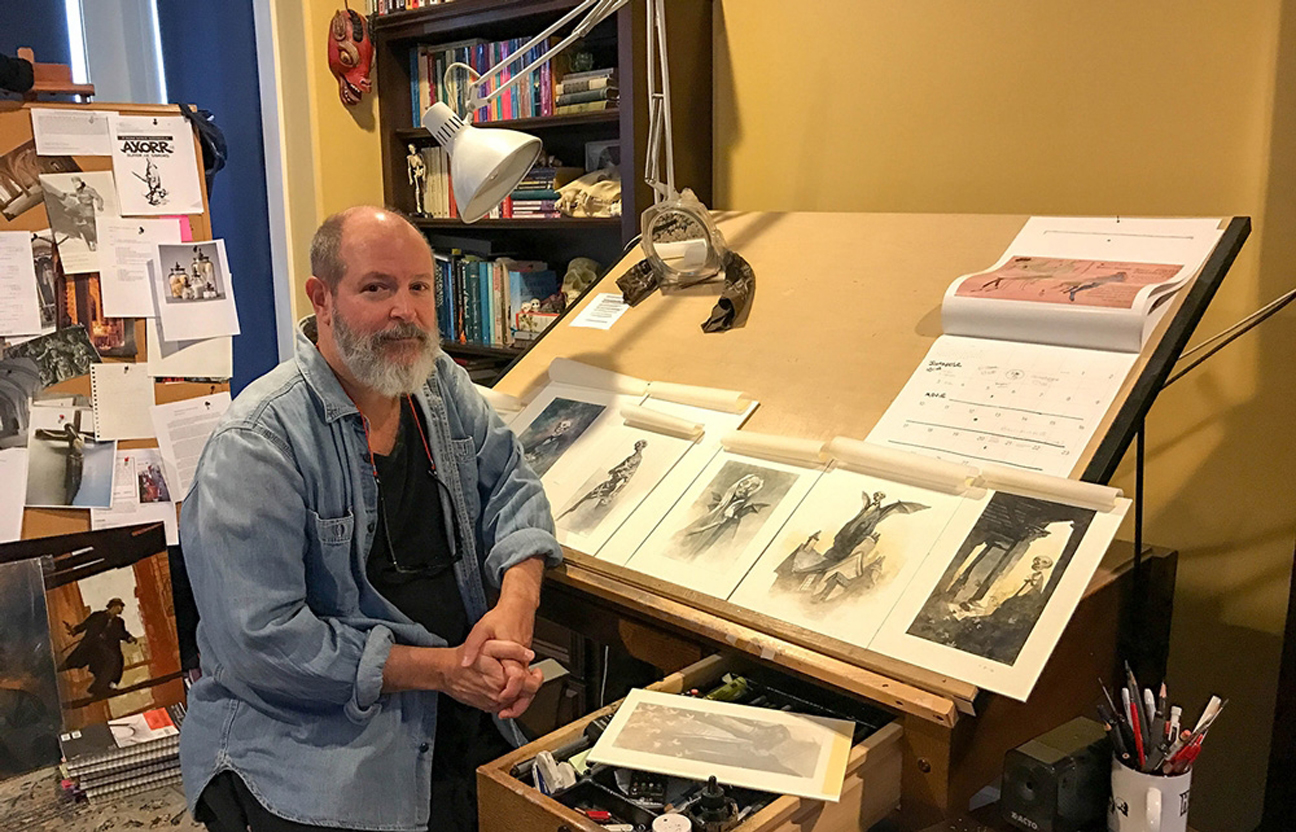 Comic artist, illustrator, film production designer, and writer, Mike Mignola is perhaps best known as the creator of Hellboy—and all of its subsequent spinoffs—as published by Dark Horse Comics beginning in 1994. Among his numerous honors, Mike was named Spectrum Grand Master in 2016.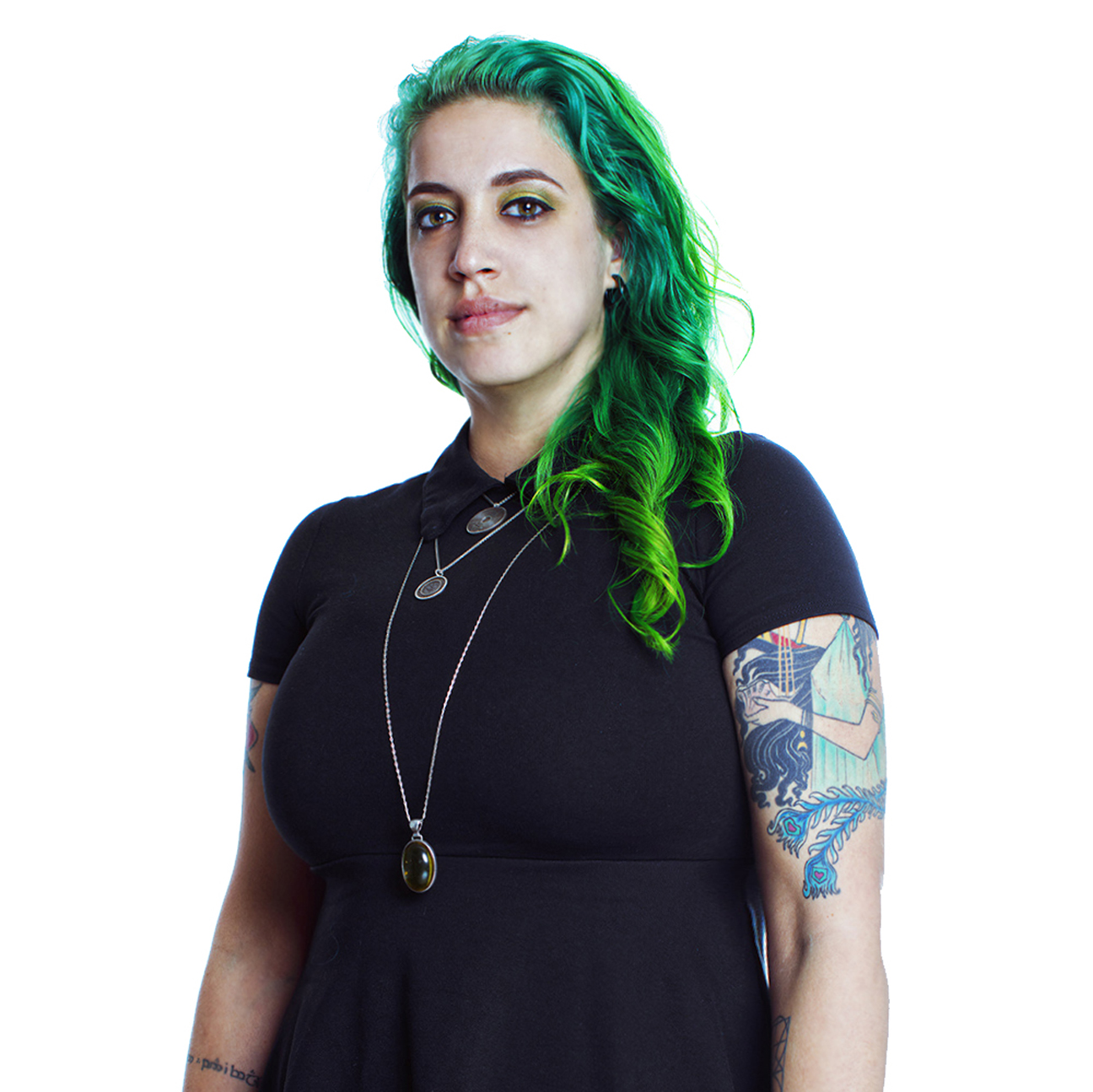 A graduate of The School of Visual Arts, Lauren Panepinto is a graphic designer, art director, writer, blogger, entrepreneur, educator, and the award-winning Creative Director of Orbit Books. Some of her many projects include Drawn + Drafted, Make Your Art Work, Dear Art Director, and Every Day Original. [Photo by Alan Amato]
Paul Tobin is the Senior Creative at Weta Workshop and is a supervisor at the Weta Workshop School at Massey University in Wellington, NZ. He has worked as an Art Director and Senior Concept Artist on projects including The Hobbit trilogy, Avatar (+sequels), Shadow of Mordor, and The Expanse. Paul also founded New Zealand's first science fiction and fantasy artbook anthology White Cloud Worlds in 2010.
Our thanks to each and every one of this wonderful creatives for agreeing to sit on the Spectrum 28 jury! We're excited and we think everyone else will be, too. Watch for the announcement when we're open for submissions!