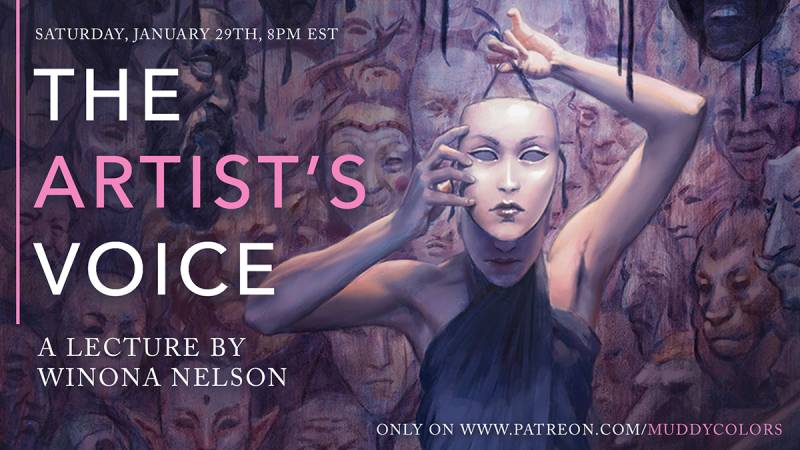 This Saturday, Muddy Colors will be hosting a live lecture, followed by a Q&A with illustrator, Winona Nelson.
In this lecture, Winona will go over what she feels the visual components of 'artistic voice' are, and how she and others have helped discover their own personal voices over the years.
If you've been struggling with finding an art style that feels uniquely YOU, you won't want to miss this lecture.
This lecture will be live-streamed on our Patreon Mainpage next Saturday, January 29th, at 8pm EST, and is totally free for all to watch and ask questions. You don't even need to sign-up to watch! Just click here the day of the event and you'll see the broadcast: https://www.patreon.com/muddycolors
If you do choose to support our Patreon, which helps us to bring more content like this in the future, you can get access to streaming and downloadable versions of this event (and lots of others!) to re-watch at your leisure.
We hope to see you there!