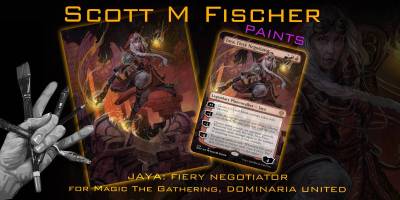 This month, I take you through a hot one. (Like literally, she's all fiery and stuff.) We're talking Jaya: Fiery Negotiator for the up coming MTG set, Dominaria United.
She is acrylic on Panel. And we use warms and cools the get everything to pop as well as talk about using complimentary glazes to neutralize color if it is too hot. (Though I am guessing Jaya would disagree, nothing is too hot for her.)
I hope y'all dig it, let me know what you think in the comments!