Astronaut, 1920
This Friday is the opening of Spectrum LIVE 2!
I'm excited to not only be there, but this year we'll have our own Muddy Colors booth, and many of us from the blog will be doing demo paintings right at the booth, organized by our founder, Dan Dos Santos. My demo is scheduled for 2pm to 3pm on Saturday.
The originals of the images I'm previewing here will be on display at my own booth, right next to Muddy's, #612. Stop by and show me your work. Tor.com's Irene Gallo will be doing portfolio reviews there as well!
After LIVE 2, I'll post another round of helmet studies revealed at my booth this weekend.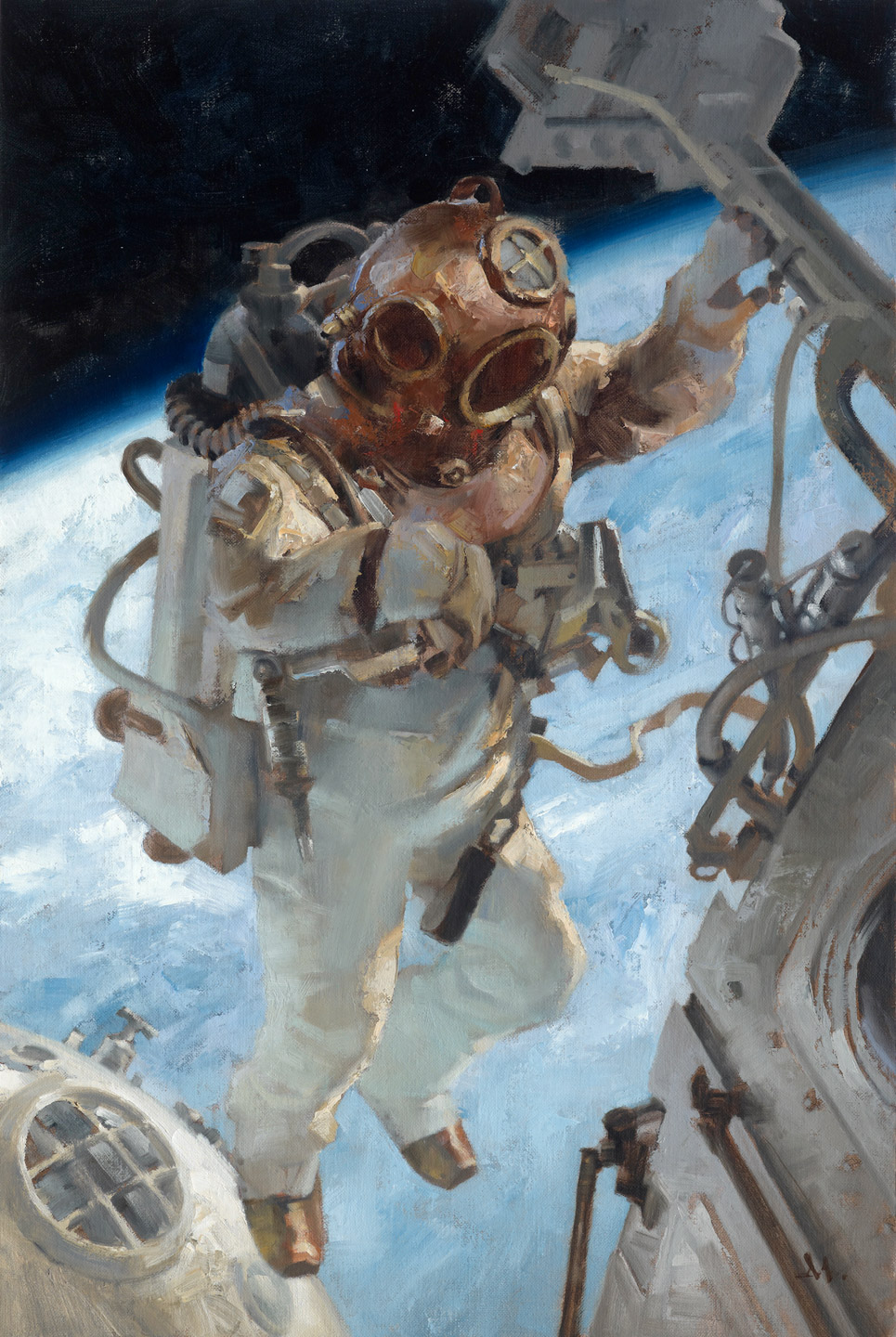 Space Station Repair, 1925
Major Tom
We Reach The Moon, 1920
Fly! Fly!