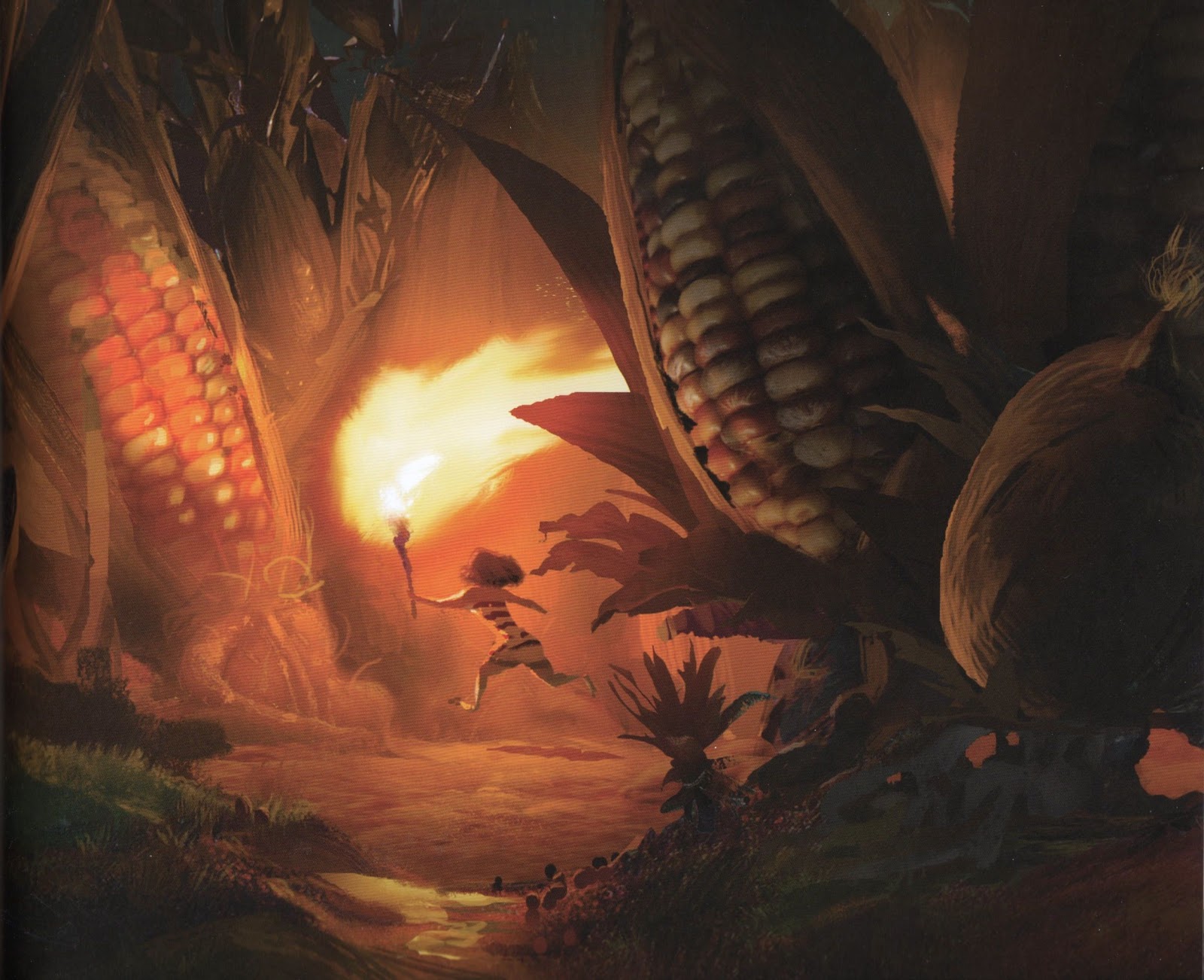 concept art by Michael Yamada
Titan Books has produced another beautiful art book. This is a behind-the-cells look at the production of The Croods, Dreamworks' latest feature animation.
Written by Noela Hueso, this book is brimming with phenomenal full-color spreads and tons of character studies by an excellent design team. I've become an instant new fan of the artists' works, Christoffe Lautrette, Shane Prigmore, Arthur Fong, Takao Noguchi, Simon Rodgers, amongst many others, and it bolstered my already fan-boy level for Carter Goodrich's brilliant work.
concepts by Dominique Louis
The production style of The Croods harkens back to the wonderful creative shapes from the 60's. Sometimes flat and graphic with an eye for cartoons, balanced by the more developed 3D shapes we are so familiar with today. The wacky animal combinations are worth every cent. There are great examples of scene designs, and my favorite part: shot compositions and value studies.
concept work by Paul Duncan, Arthur Fong, Leighton Hickman, Margaret Wuller
It's not overladen with rambling blocks of copy. There's just enough information about process to let you know what's going on without falling too far down that technical rabbit hole.
Well done.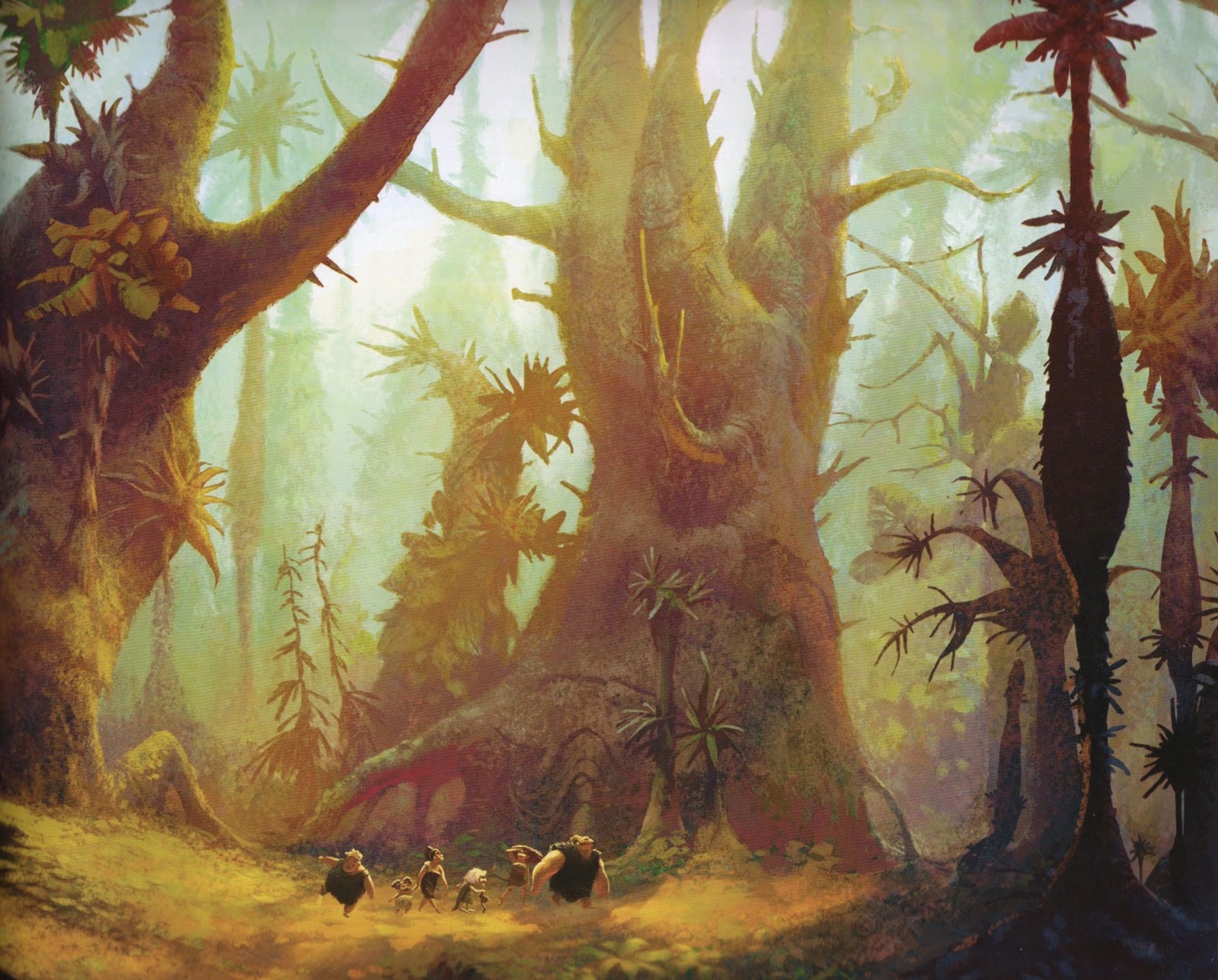 concept drawing by Simon Varela