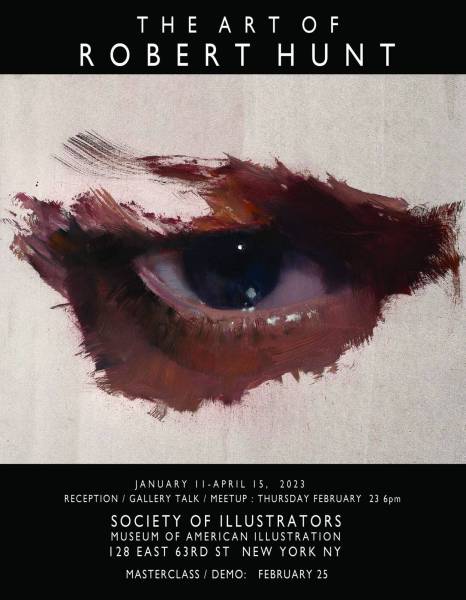 'The Art of Robert Hunt' is a retrospective exhibit of Robert's work, and opens at the Society of Illustrators today!
This solo show runs from January 11 – April 15 2023 and features 47 original works created between 1983 and 2022 (with an emphasis on more recent works).
The Opening Reception, as well as a gallery talk, is Thursday, February 23rd. And if you're still in NYC that weekend, pop in again for a LIVE DEMO with Robert the following Saturday, February 25th.
More info can be found here: https://societyillustrators.org/event/roberthunt/