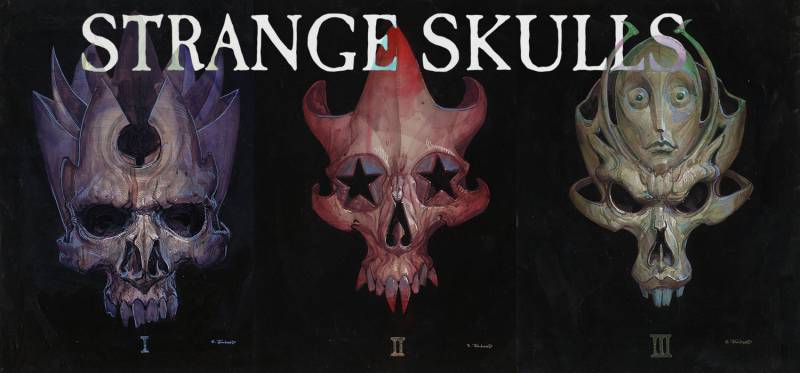 Hey folks of Muddy, happy Halloween! I am diving into a new series that seemed rather timely to share process. So buckle up and keep your hands in the car at all times for the 8 minute spooktacular ride that is 'Strange Skulls'.
Should you wish to do this, the treats you want to get for your trick or treat bag are:
Ampersand Gessoboard, pre-toned.
FW Acrylic Ink
Golden High Flow Acrylic Ink
Robert Simmons white sable brushes (The liner brush and some fat flats.)
Golden Liquid Glazing Gloss medium.
One bottle of Badger Air Brush paint for the blue skull.
And my pen is the Nikko G nib. Just dipping it into the ink and going nuts.