Since we've started our Saturday evening live feeds on Instagram again (@I_JustDraw) I thought my post this time would display what my final piece, based on the study that I  began on the feed, looked like and how it moved through the explorations.
These sketches were done on Borden and Riley craft paper pads. I really enjoy drawing on this toned paper. It reminds me of when I used to draw on paper bags when I was younger. I especially like the fact that I can work the highlights with white chalk and figure things out from the light side down as opposed from the shadow side up (which is usually how I approach graphite).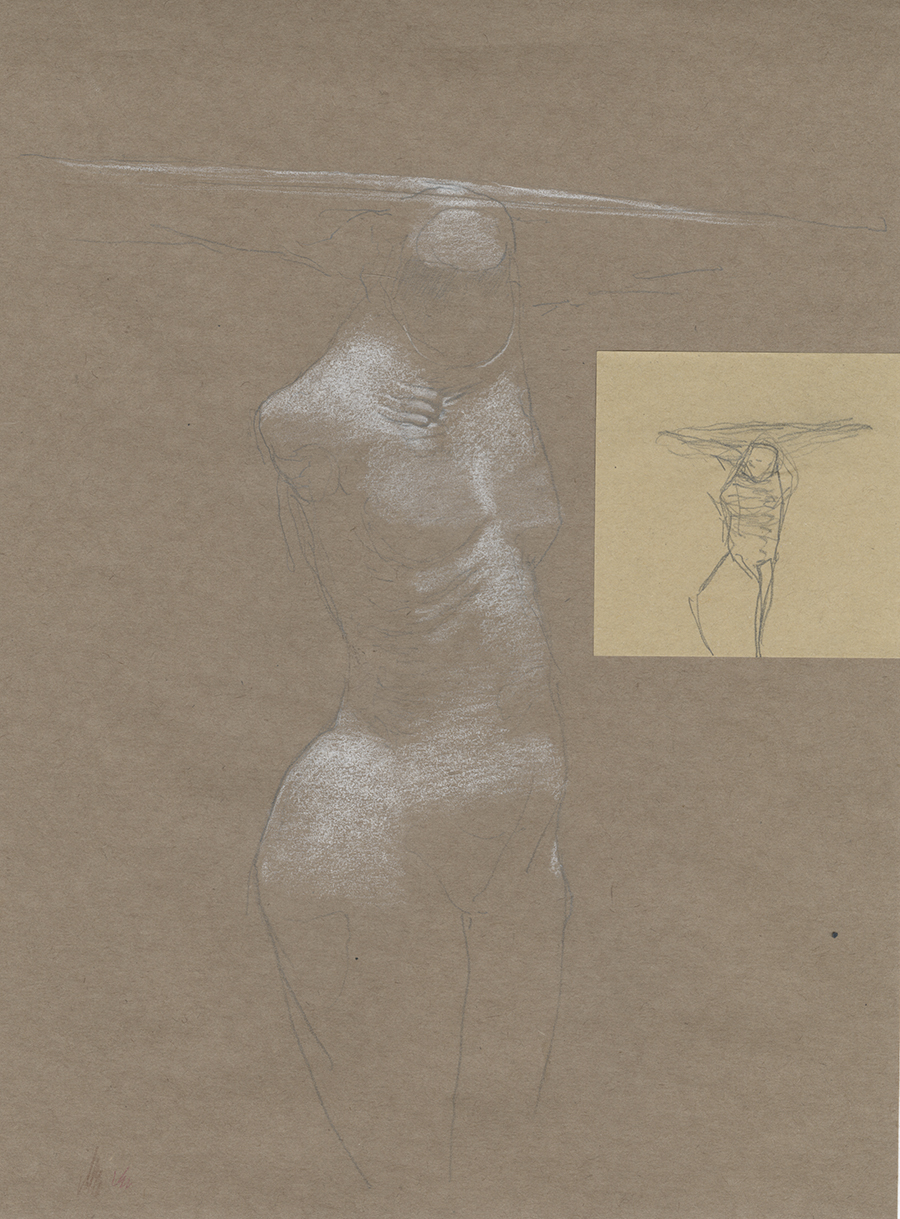 After this I did a very basic model of the shape in zbrush and threw some texture into it in Substance Painter. This was essentially just to add some more realistic light to the idea and not intended to be reference for any real detail.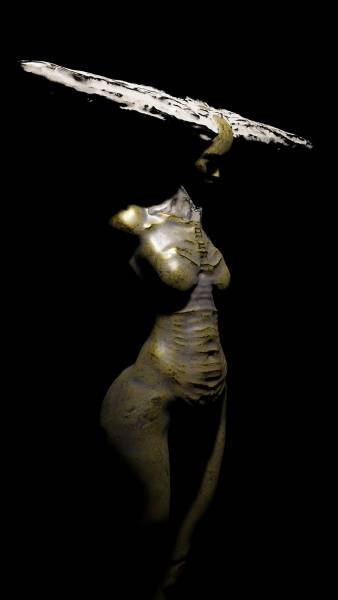 This image was how the piece stood after the end of a one hour live feed. This can still be seen on our Instagram page.
I am working on Trekell acrylic primed linen on board, starting with a loose drawing done in Polychromos Van Dyke brown (an oil based colored pencil that erases great when used on the acrylic primed surface and is not water soluble so it doesn't disappear when I do an overall Acryla stain on top of it) with a bit of Acryla gouache (burnt umber) as an underpainting.
Then I added a little white and black to define the forms a bit.
A
For this small study I decided to isolate it against a black background so I did that with oil and started using alkyds to layer over my acrylic forms. For the most part my palette was lamp black, titanium white, burnt umber and then at the end a very thin oxide green.
Final study…
Now to see how and what I have learned so I can begin the larger painting. Well, its less about what I learned specifically and more about becoming familiar enough with the idea that I could loosen up a bit and let go.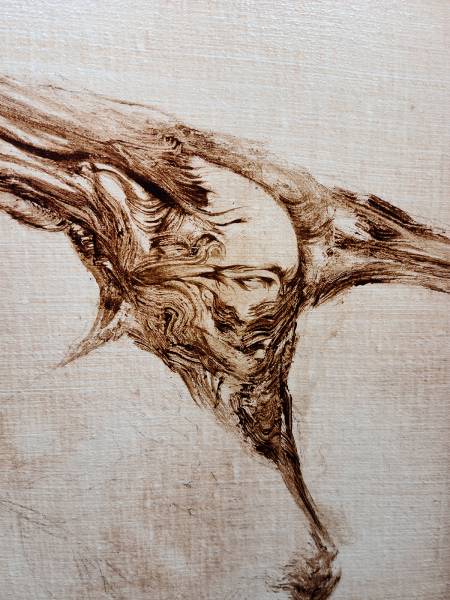 So… this is only vaguely what I was working on in the study but this is the kind of texture that really gets me going… by the way, most of the texture here was created with a toilet bristle brush. I also scraped the surface with a palette knife and some color shapers that I made for myself (hammered copper and steel wire that I turned into tiny little palette knives)
I also painted a great deal with a small "ruined" fan brush thats incredibly stiff so that it makes great striations. Any area that started to look inappropriately smooth I would scrub with my toilet brush and scrapers. Vicki demands that I mention that the toilet brush was never used on an actual toilet.
This is one instance where instead of laboring over the entire piece for a week or two I stopped at the point where I thought the textures and shapes were pleasing to me and would suffer if handled too much. So I did a color study for an essentially monochromatic piece but in the end the larger painting, I think, goes much further than the study.
(By the way, Vicki made me stop painting here)