The Hartford Art School (Which has an absolutely fantastic Illustration Program), is also the home of the Joseloff Gallery. Next week, that gallery will be host to an exhibition of nearly 20 works by John Jude Palencar. The exhibition, which features both old and new works, The exhibition runs February 24- March 24th.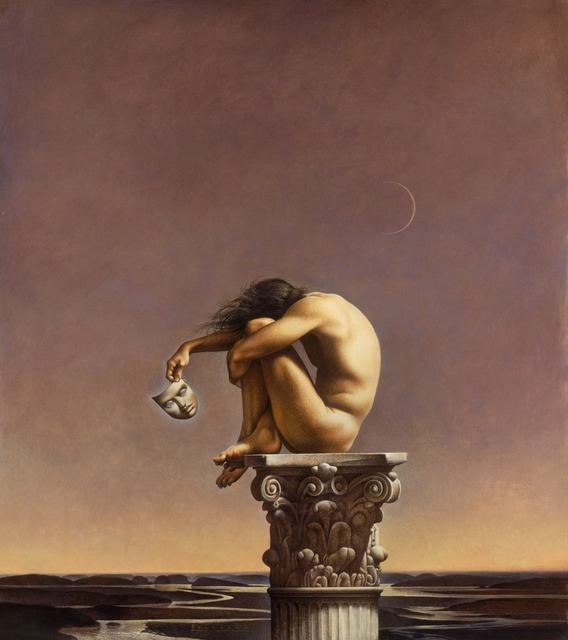 John Jude Palencar's work has appeared on hundreds of book covers for nearly every major publisher in the U.S., and in more than 30 countries around the world. Palencar has won the most distinguished awards in painting and illustration competitions, including the Hamilton King Award (Lifetime Achievement Award), National Society of Painters in Acrylic and Casein honors, and numerous Gold and Silver Awards from the Society of Illustrators. He has previously taught and worked at multiple schools of art, and has been the guest of honor at numerous conventions and had his work shown in a long list of national exhibitions.
Alongside John Jude, there is also a retrospective of works by illustrator, Floyd Cooper. Floyd Cooper illustrated more than 100 children's stories chronicling African American history and depicting life of Black Americans, including many events that were rarely, if ever, taught in classrooms. Cooper, who grew up in Tulsa, Oklahoma, recently illustrated 2021's "Unspeakable: The Tulsa Race Massacre," a Caldecott Honor book, recounting the story of the destruction of Tulsa's Black neighborhood of Greenwood in 1921.
Catch both of the incredible artists work on display at The Joseloff Gallery, Hartford, CT.
https://www.hartford.edu/academics/schools-colleges/art/galleries/default.aspx