As some of you may recall, I planned to tackle one of these two final St. George pieces in oil.  This was the piece I chose. 
Things started off really well. 
But after finishing the underpainting, I ran into some minor health issues…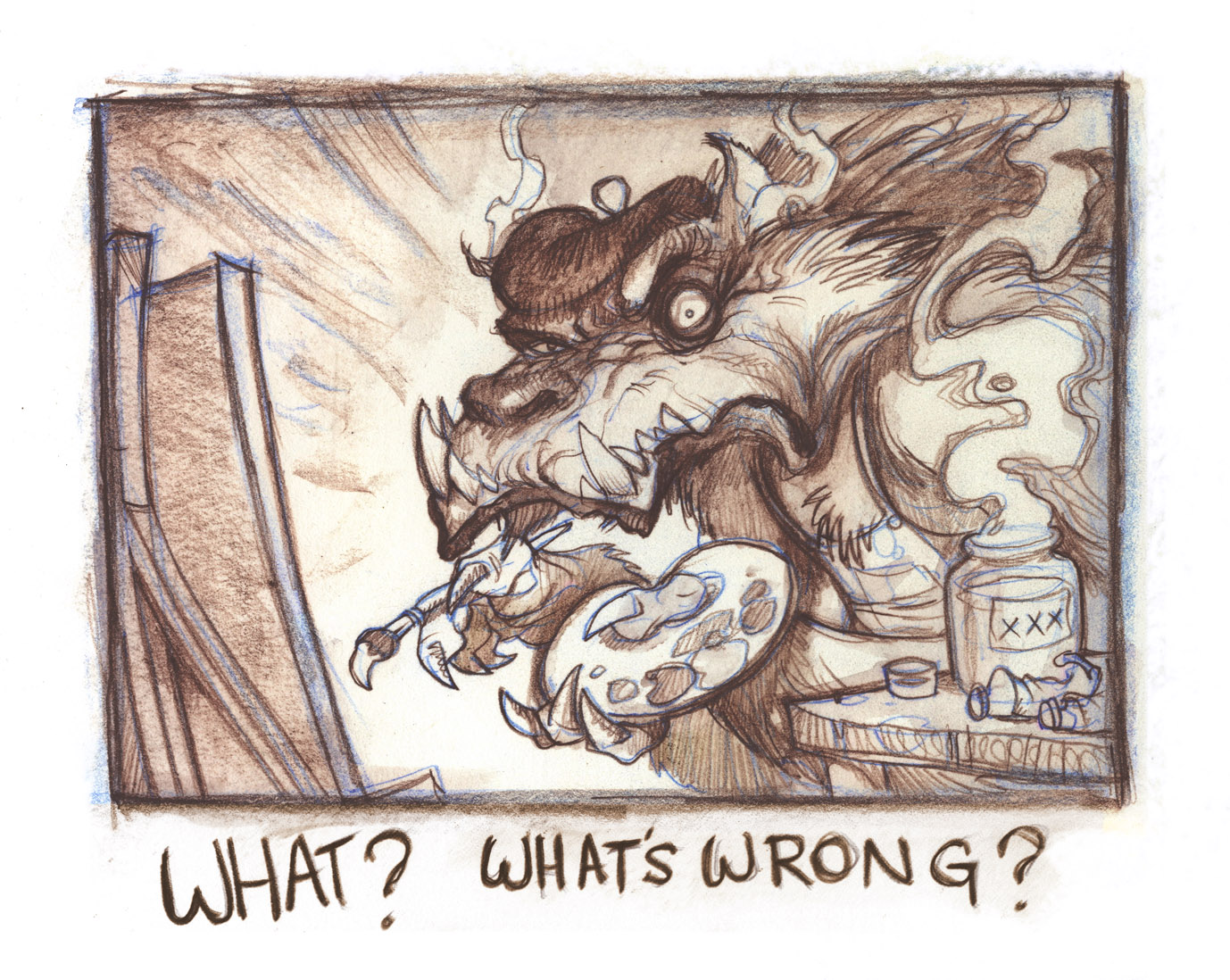 Side effects may include…
And I turned into a monster and ate my neighbors.
Apparently my problem is that I cannot seem to manage to paint what I want without solvents and solvents just don't agree with me. 
So, while I sit here filing down my fangs and waiting for the manufacturers to solve this problem,  I tackled this piece digitally, in the same manner as the previous St. George painting.