Just when you thought it was safe to relax after the awesome Spectrum Fantastic Art Live event. Our sincerest gratitude goes out to Arnie and Cathy Fenner and their crew… those folks in Kansas City really know how to put on wonderful event!
Well… put your boots back on and head over to the Allentown Art Museum for Pat and Jeannie Wilshire's brainchild exhibition….
The Allentown Art Museum of the Lehigh Valley is pleased to showcase an exhibition that will introduce contemporary fantastic art to the museum setting. "At the Edge: Art of the Fantastic" will not only be the most comprehensive exhibition of fantastic art to date, it will also be the first time that this discipline has been presented on such a large scale. Sometimes labeled as science fiction or fantasy art, such imaginative realism distinguishes itself from other forms by portraying ancient myths and legends, modern day fantasies in the form of divine interventions, the imagination, the dream state, the grotesque visions and the uncanny as common objects.
Fantastic art is not a new invention. According to the exhibition's guest curators, Patrick and Jeannie Wilshire, fantastic art has been around since man has "been able to make meaningful marks on permanent materials." They go on to say that, "Ancient artwork is rife with narrative depictions of gods, monsters, shining deeds and things crawling from dark shadows."
While the widespread prevalence of fantastic themes in popular culture is relatively recent, most historians date the inception of today's contemporary fantastic art to that of the Romanticism movement in the second half of the 18th century. The parameters of fantastic art were further defined throughout the 19th century, featuring prominently in the pre-Raphaelite and Academic movements. Fantastic art flowered during the Golden Age of Illustration in the early 20th century, but then became more marginalized and self-referential through the mid-20th century. Since the 1970s, fantastic art has enjoyed a renaissance as contemporary artists have rediscovered and reconnected to the works of their forebearers.
From Patrick Wilshire – "How about a few of the highlights?" (Partial list of artist's work that will appear in the exhibition.)
William Blake
Gustave Dore
Edmund Blair Leighton
Howard Pyle
N.C. Wyeth
Arthur Rackham
Edmund Dulac
Frank Schoonover
J.C. Leyendecker
Dean Cornwell
J.C. Coll
Franklin Booth
J. Allen St. John
Chesley Bonestell
Virgil Finlay
Frank Kelly Freas
John Schoenherr
Roy Krenkel
Frank Frazetta
Michael Whelan
Boris Vallejo
Manuel Sanjulian
Rowena Morrill
Roger Dean
Rodney Matthews
H.R. Giger
Bernie Wrightson
Michael William Kaluta
Barry Windsor-Smith
Brian Froud
Brom
James Gurney
John Jude Palencar
Julie Bell
Donato Giancola
Greg Manchess
Jon Foster
Eric Fortune
Phil Hale
Rick Berry
Justin Sweet
Thomas Blackshear
and many others..
Pat Wilshire goes on to say "Again, 140 artists – roughly 45 of them pre-date 1940, so a major batch of Golden Age goodness."
Location:
Allentown Art Museum,
31 North Fifth Street
Allentown, PA 18101
610.432.4333
Exhibition Dates:
Sunday, June 3, 2012 – Sunday September 9, 2012
Scheller Gallery, Rodale Gallery, Fowler Gallery
Opening Preview Party: Saturday June 2, 2012
Tickets for the Preview Party: HERE!
Allentown Art Museum Link: HERE
Exhibition link: HERE
Here are a few paintings that will appear in the exhibition…
 Wyeth
 Rackham
Hildebrandt
Blackshear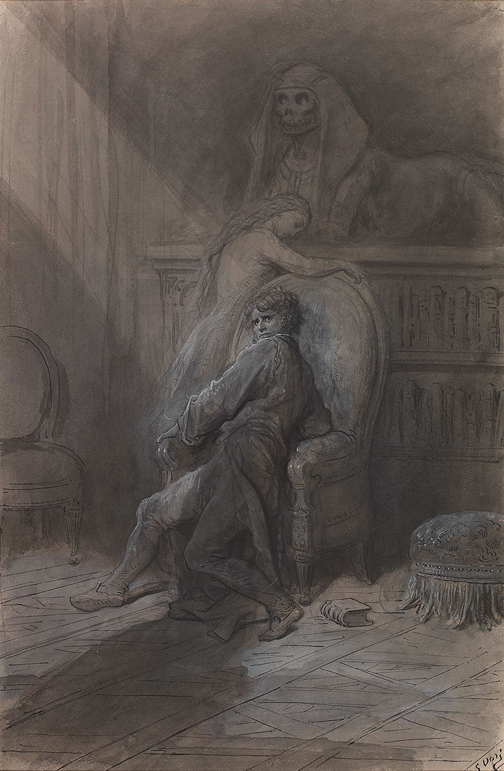 Dore
Dulac