Just a reminder that tomorrow, Saturday May 5th, is Free Comic Book Day.
Go to your local comic shop, and you can pick up dozens of free comics, including the new Serenity comic I had the great honor of painting the cover to. You can read about it's creation HERE.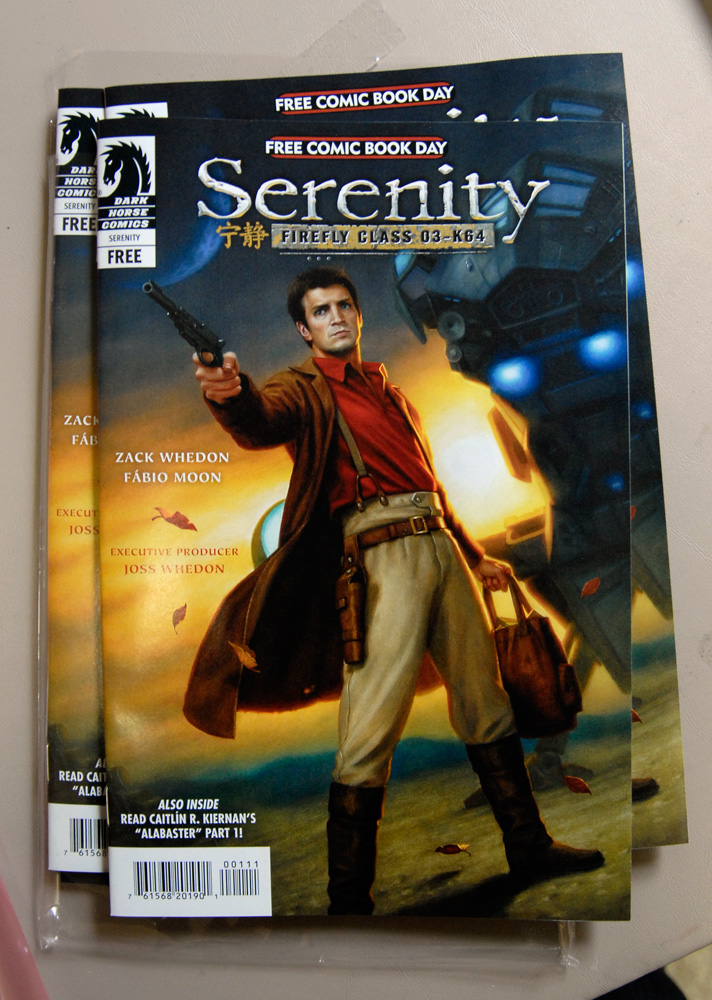 I received some advance copies in the mail yesterday, and I'm super thrilled with it. I am absolutely in love with Fabio Moon's interior art. On the flip side of the comic is a Star Wars story, with cover art by the amazing Adam Hughes.
Here are just some of the more than 40 comics that will be given away for free tomorrow.