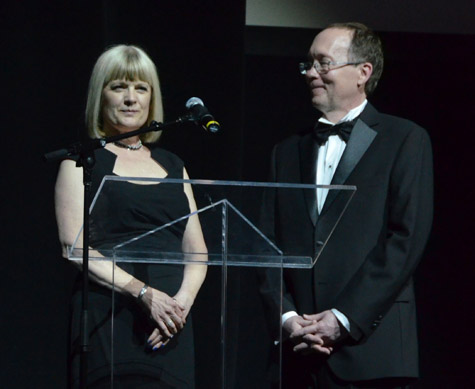 And the Winners are…
Advertising:

Gold: Dan Dos Santos, Dragon Empress
Silver: Android Jones, Ganeshatron
Craig Elliott, Forest Awakening
Michael C. Hayes, Procession
Greg Ruth, Three Outlaw Samurai

Book:

Gold: David Palumbo, Fed
Silver: Charles Vess, Tanglewood: I Didn't Know She Was a Bottle Witch
Brom, Wipi
William O'Connor, Wargriffin
Shaun Tan, Never Leave a Red Sock on the Clothesline

Comics:

Gold: Paolo Rivera, Daredevil #10
Silver: David Petersen, Mouse Guard Black Axe #4, Page 19
Jennifer L. Meyer, Aesop's Ark, Ch. 2, P2
Paolo Rivera, Captain America #1
João Ruas, Fables #121

Concept Art:

Gold: Allen Willams, Tree of Tales
Silver: Daniel Dociu, Guild Wars 2, Norn Lodge
Theo Prins, Southsun Cove
Paul Sullivan, Franken-animal
Justin Sweet

Dimensional:

Gold: Virginie Ropars, Acanthopis III
David Meng, Sashimi
Dan Chudzinski, Turbulence
Virginie Ropars, Mothra
Katya Tal, Blanket Fairy

Editorial:

Gold: Sam Bosma, Stability
Silver: Sam Weber, Cancer Monster
Chris Buzelli, Book Monster
Sean Andrew Murray, He's Gone Full-Bird
Victo Ngai, Best of the Best

Institutional:

Gold: Kekai Kotaki, Stampede
Silver: Lucas Graciano, Dragon Swarm
Ed Binkley, A Cob of Chiseldon-Brimble
Tyler Jacobson, Ruric Thar, The Unbowed
David Palumbo, Taken

Unpublished:

Gold: Cory Godbey, The Fish Master
Silver: Andrew Mar, Tell-Tale Heart
Lucas Graciano, Guardianship
Kekai Kotaki, Ride
Tohru Patrick, Awa, Sudden Shower

And the 2013 Grand Master Award goes to….
Brom!
More on SFAL coming soon!