Muddy Colors would like to introduce you to our newest contributor, Lauren Panepinto.
Formally trained in Graphic Design, Lauren has a Bachelors of Arts degree from the School of Visual Arts, NYC. After school, she quickly went on to design book covers for St. Martin's Press and Doubleday Publishing Group. With years of experience, her enthusiasm and expertise quickly rocketed her to the top of her game, where she now holds the very esteemed position of Creative Director for Orbit Books.
I am extremely honored, and humbled, that Lauren accepted our invitation to join Muddy Colors, as she has long been on my 'wishlist' of contributors. I feel Lauren is a great choice for the blog not only due to her extraordinary skill as a designer, but because she can also provide our readers with two extremely valuable points of view. 
Firstly, as the Creative Director of Orbit books, Lauren can give as us some insight into the illustration process from an Art Director's point of view. I am a firm believer that the ultimate goal of commercial illustration is to produce a great cover… not just a great painting. And to achieve that, a skilled Art Director is absolutely essential.
Secondly, as a woman, Lauren can provide us with a much needed feminine viewpoint, which for some reason seems to be surprisingly rare in this genre.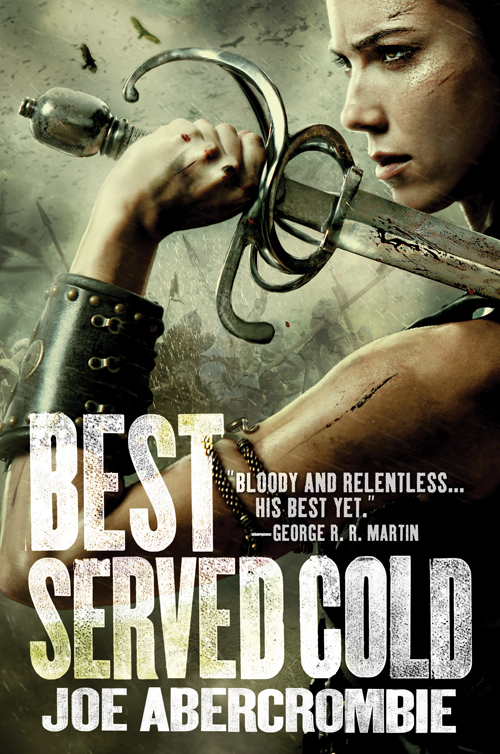 As an Art Director, Lauren commissions a lot of illustration… but she also produces a lot herself! In fact, some of my absolute favorite covers of the past few years have been Lauren's covers for the Joe Abercrombie books (seen above).
Lauren is also responsible for one of the most clever covers I've ever seen, which she created for the Dystopian novel 'Parasite'. When I saw this cover on the shelves, it literally stopped me in my tracks.
Being a Creative Director means a lot of work. To be as active in the community as Lauren is, doing constant conventions and portfolio reviews… even more so. So I am extremely thankful for Lauren's willingness to add to her already impressive workload, and share her insights with all of our readers.
I hope you will all join me in welcoming the inimitable, Lauren Panepinto.
For more info on Lauren, check out her interview with Sam Weber HERE.
And her interview about 'How to Contact an Art Director', HERE.