Here's my (first) humble tribute to Shane Glines. He's one of my major influence now and my left arm is full of tattoos of Poison Ivy designed by him. Once again, the challenge was to put colors and volumes on very cartoon shapes.  It was a so time consuming picture (for me), about 10 or 12 hours.
This is a quite big file: A3 format, 300 dpi.
---
I did a more precise sketch than usual. The composition is very simple but I think it works quite well. I put the sketch on a multiply layer on the top with a low opacity.
---
I started with the face, trying to find a good expression. I had to cheat a little bit with the volumes, especially for the mouth. The colors seem to be "washed" in the beginning. As usual, I started with a flat area and then I had the volumes on separated layers. The background color is my ambiant light, I changed it on the next step. I only use the soft round brush with low opacity, not only for this step but for the whole picture.
---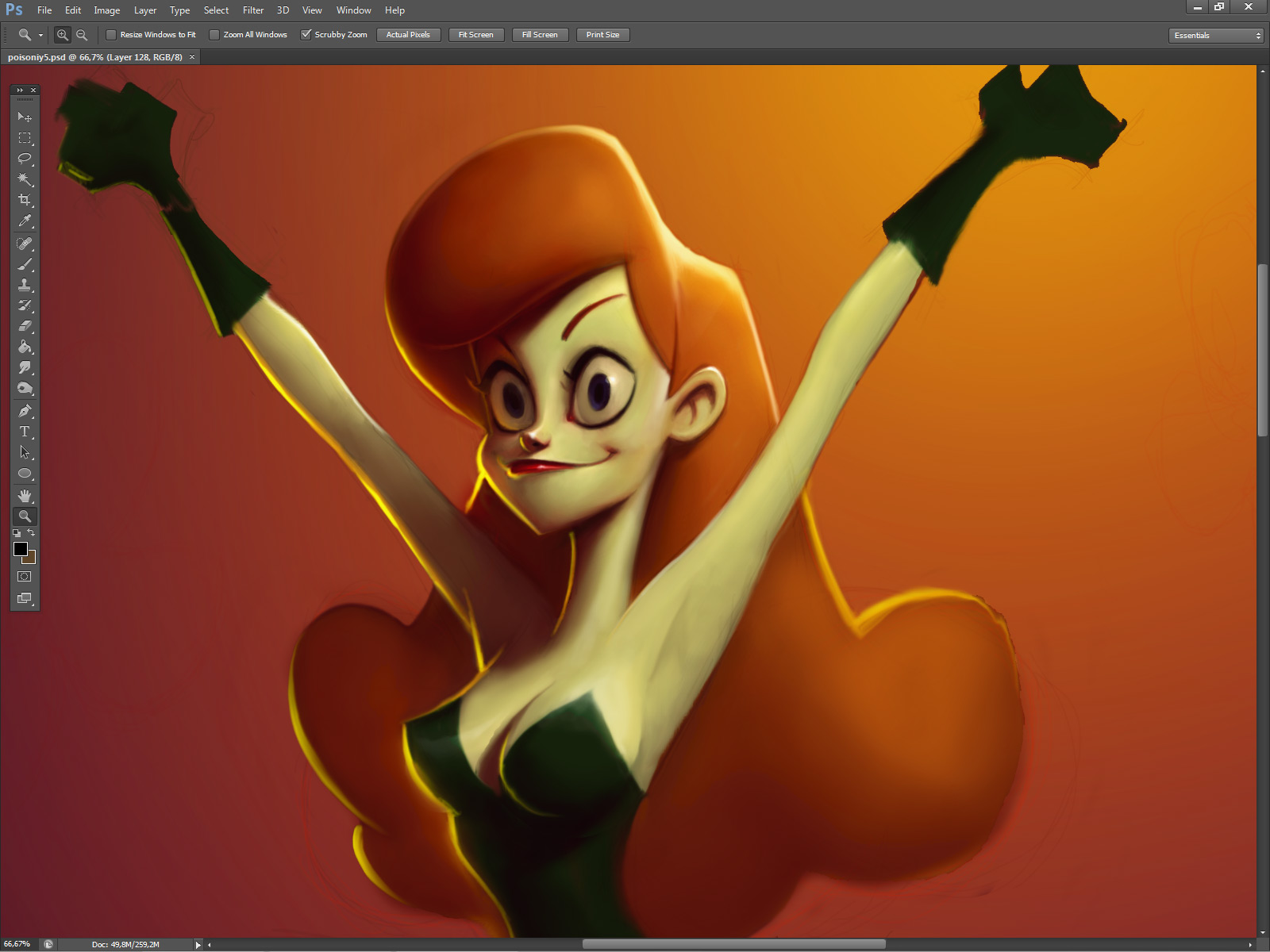 I changes the background color to have something more saturated, I change the skin color accordingly. It's very easy with PS, you can play with all the adjustment tools. I put my first light source too so I had to add rim lights.
---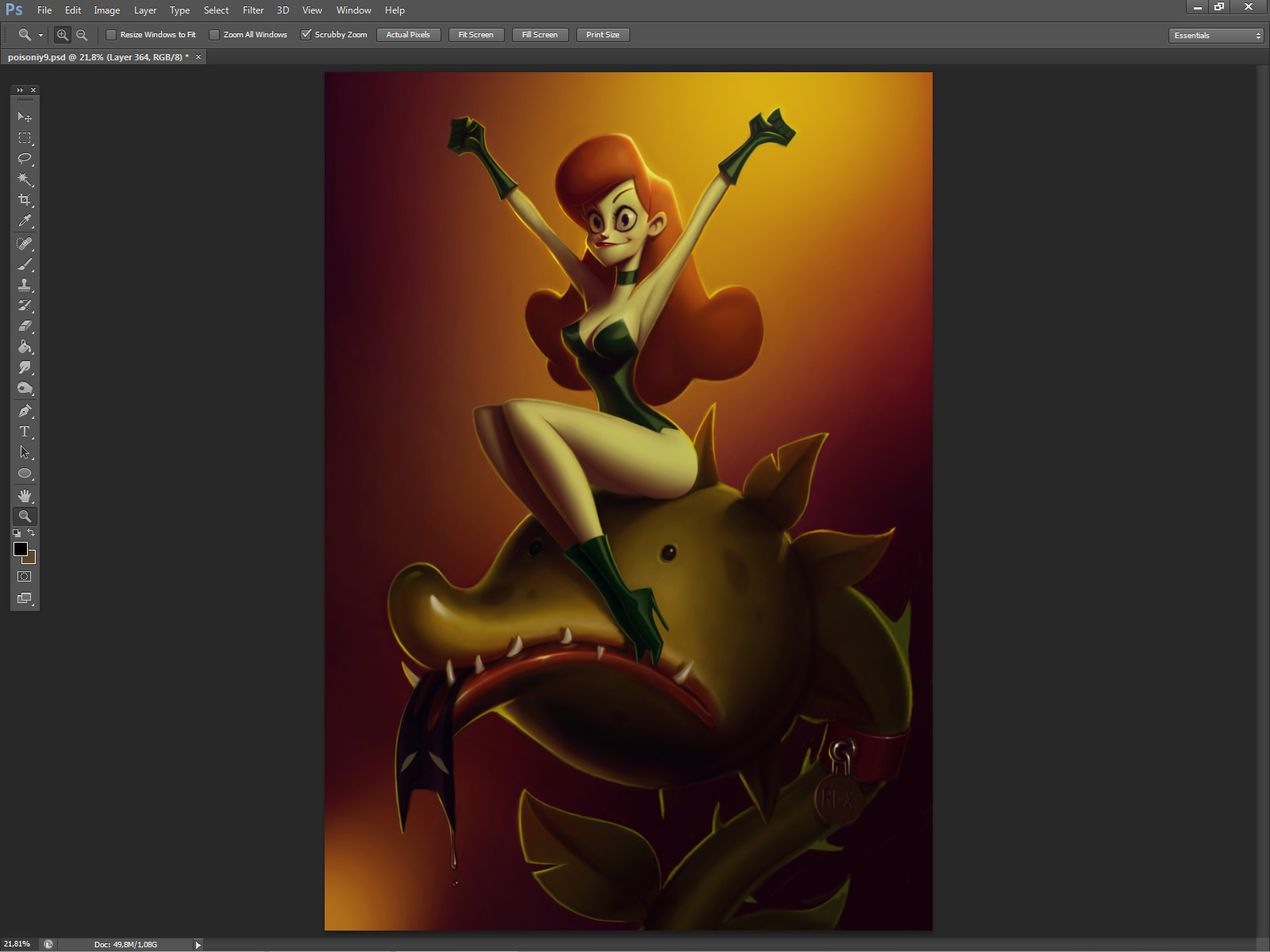 I finished the body of Poison Ivy very quickly. The shapes are simple and the volumes logical. I started the Audrey II-like plant. Once again, I changed my mind for the background color and the lights ( I added one more).
---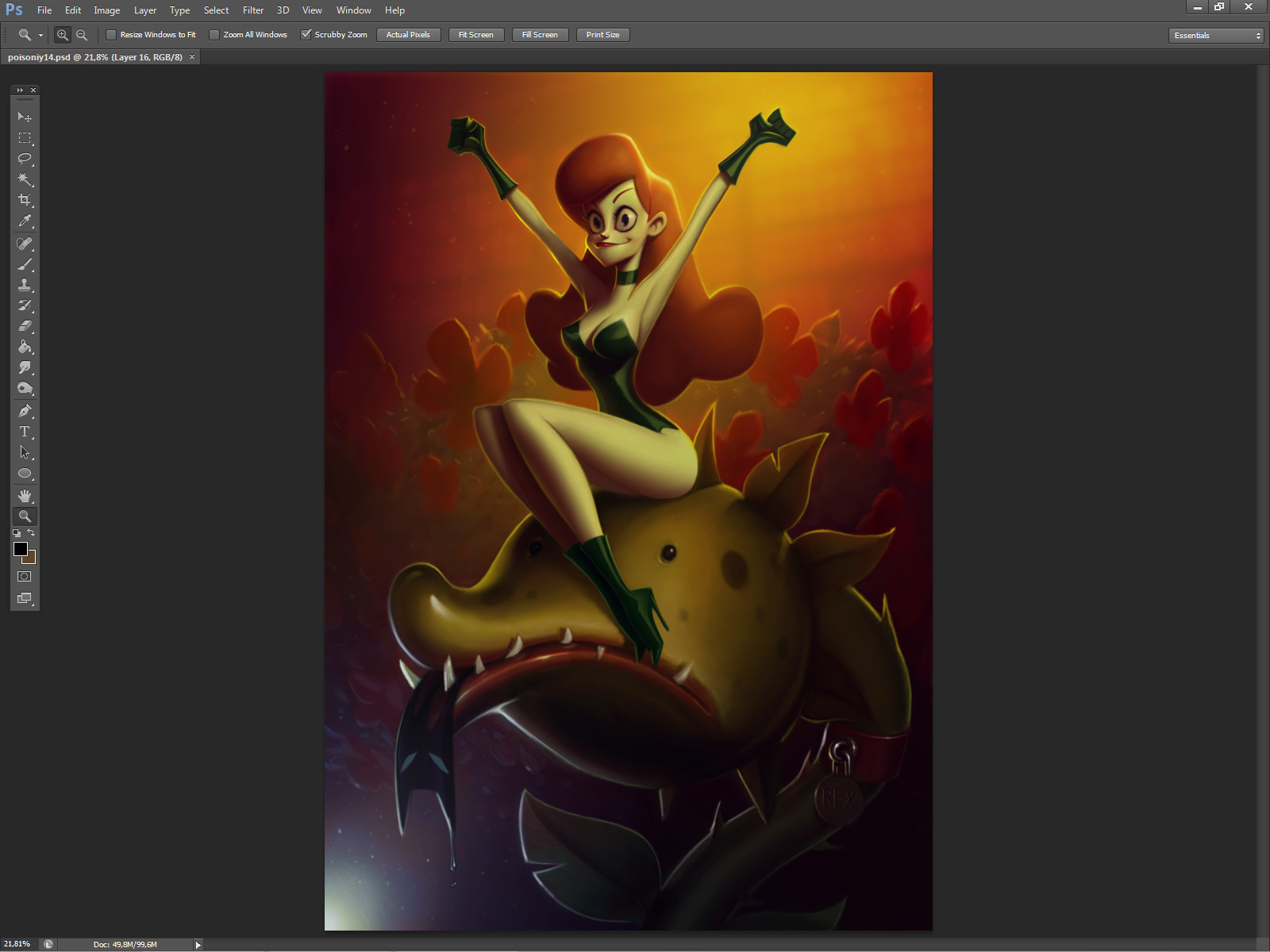 I painted the flowers behind the character and added a little bit of blur with the soft round brush. I changed the color of the light on the left corner so I had to redo some of the rim lights.
---
For the last step, I added all the little details and did few adjustments on the colors and the contrast.
It seems Shane likes it … Job done 🙂