by Donato 
 As I was thinking about a post for this special day in American history, an image of Childe Hassam's flag paintings came immediately to mind, and sent me investigating his work further.  Hassam was a brilliant painter and although created plenty of uninteresting works, when he was on, he was a master.  I've selected a few amazing highlights below featuring stunning compositions and mass control.
Reflecting on our own country's efforts at independence and the celebration of revolutionary change, I find it mellowing how one's enemy can turn into one's best supporter given changes in time and circumstances.  I think it shows rather than the immalleability of politics, that countries are generally composed of thoughtful millions of individuals who, given the chance, would rather cooperate than fight each other.  Given what is happening in the world in places like Egypt, Syria, Iraq and Afghanistan, let us hope that thoughtful individuals can rule the day…
And while you celebrate (or pass this day in another country), spare a thought for those who made sacrifices so that we artists can live in countries where freedom of expression is cherished and protected as a basic right.
 Happy Fourth of July.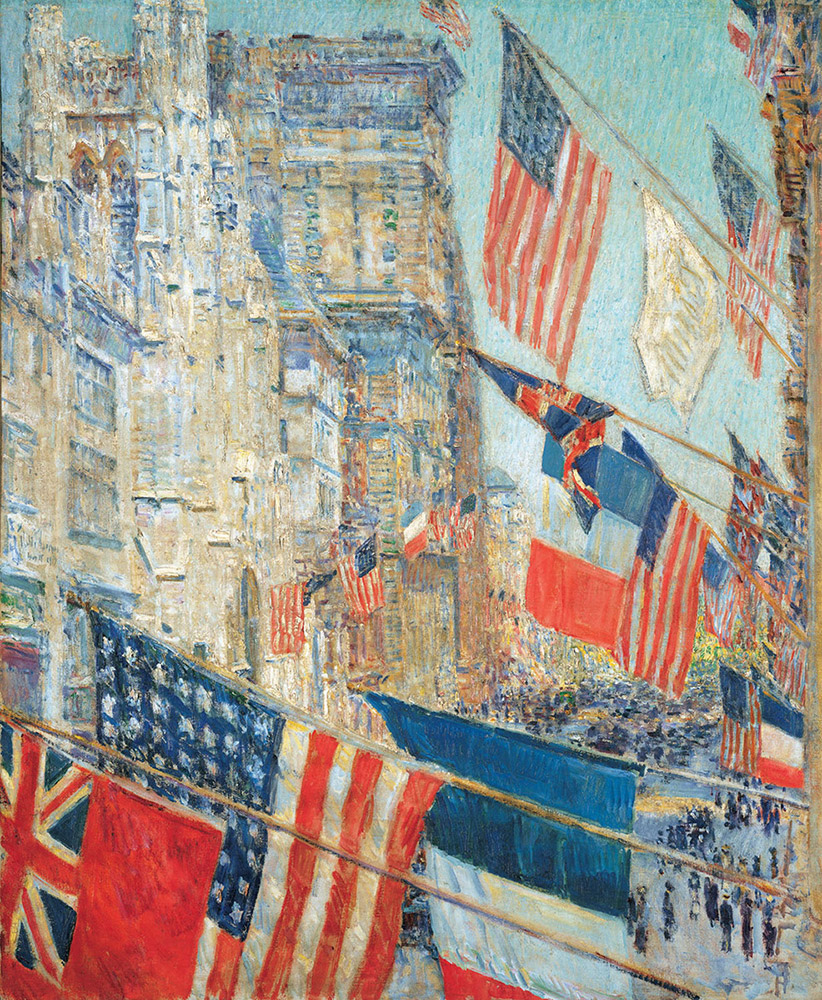 Childe Hassam  Allies Day, May   1917  Oil on Canvas   National Gallery of Art, Washingon, DC
Childe Hassam  A New York Blizzard  Pastel on paper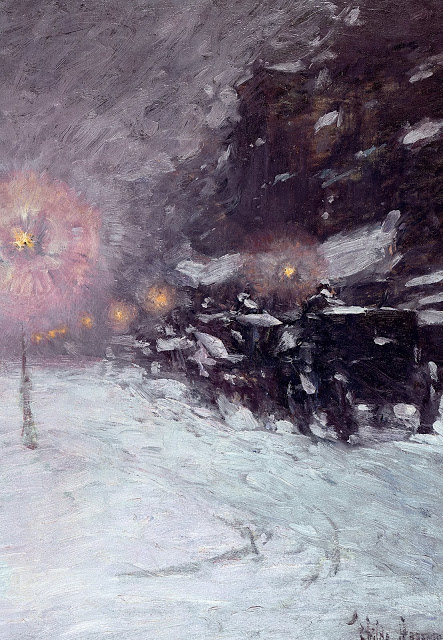 Childe Hassam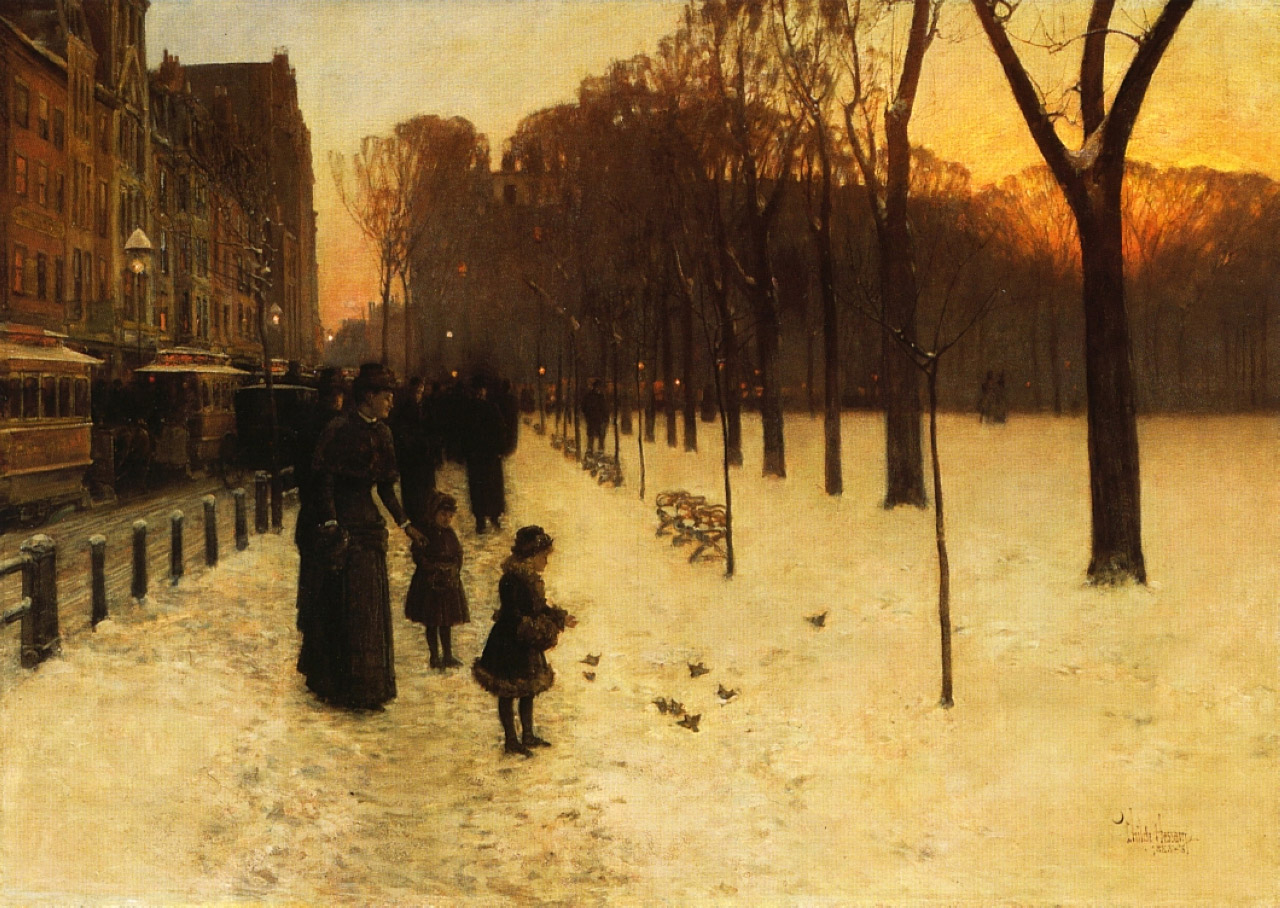 Childe Hassam  Boston Common at Twilight   Oil on Canvas  Museum of Fine Arts, Boston
Childe Hassam    Une averse, rue Bonaparte  1887   oil on canvas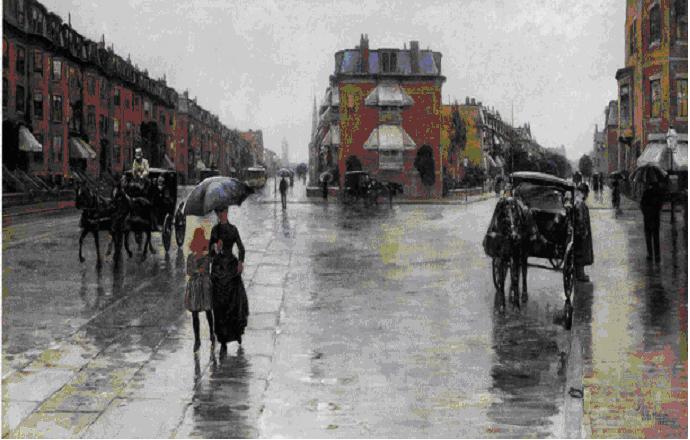 Childe Hassam
Rainy Day, Columbus Avenue, Boston, 1885
Oil on Canvas, Toledo Museum of Art,
Purchased with funds from the Florence Scott Libbey Bequest
in Memory of her Father, Maurice A. Scott